The Auburn Police Department has arrested three people in connection with a fight at downtown convenience store All-American Mart in May, including the owner of the store, which has since closed.
Zachary Pelosi-Dahl, 29, of Camillus, who opened the store in June 2020, was arrested over the past week along with Charles Williams Jr., 44, of Auburn, and Camille A. Racona, 31, of Auburn. 
According to a news release from APD, a group of people gathered at the 31 Loop Road store at about 8 p.m. May 19 to confront Pelosi-Dahl "in regards to an issue surrounding another individual." The confrontation then escalated from verbal to physical, primarily between the store owner and Williams. Pepper spray, tasers, knives and batons are alleged to have been used, police said.
As a result, Pelosi-Dahl sustained a laceration on his head and Williams sustained a stab wound that was treated at Upstate University Hospital. A third unidentified person was also injured. 
Pelosi-Dahl damaged a vehicle in the parking lot while leaving the scene, police said. About 20 cruisers from APD, the Cayuga County Sheriff's Office and the New York State Police responded, as well as the Auburn Fire Department and two ambulances. While searching the All-American Mart, police located metal knuckle knives for sale and more than 10,000 untaxed cigarettes.
The fight and subsequent search of the store led police to charge Pelosi-Dahl with three counts of third-degree criminal possession of a weapon, one count of second-degree criminal mischief and one count of possession of 10,000 or more unstamped cigarettes, all felonies. He turned himself into police Tuesday, APD said, and was released on his own recognizance after being arraigned.
Williams was arrested on July 14 on the felony charges of second-degree assault and third-degree criminal possession of a weapon, and the misdemeanor of fifth-degree conspiracy. He was arraigned and remanded to the Cayuga County Jail. Racona, who was part of the group of people that confronted Pelosi-Dahl with Williams, was also arrested on July 14 on the felony charge of fourth-degree grand larceny for allegedly possessing and operating a stolen motor vehicle. She was released on an appearance ticket.
APD asks anyone with further information on the fight to contact Detective Nicholas Atkins at (315) 255-4703 or the department at (315) 253-3231. Callers may remain anonymous.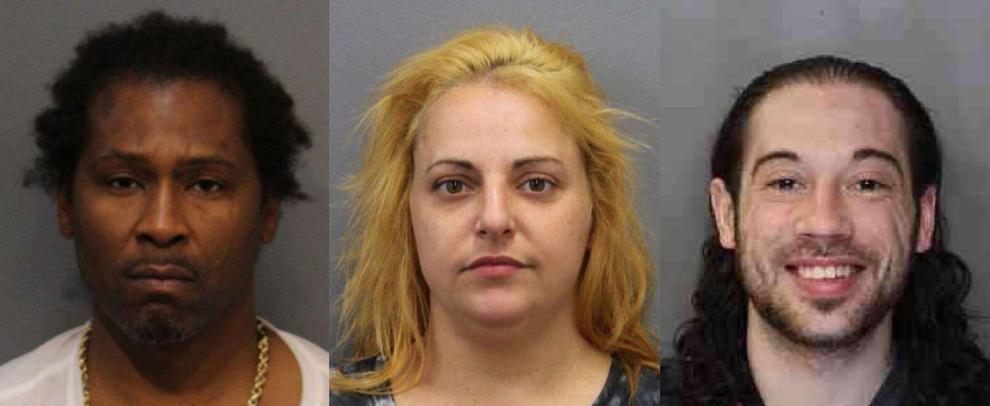 'An absolute nuisance'
The fight was the culmination of what neighboring businesses say was an undesirable atmosphere at All-American Mart since Pelosi-Dahl opened the store last summer. 
Hours after the fight happened, Year of the Dragon Tattoo next-door posted on Facebook that the convenience store was "an absolute nuisance." 
"Us and a lot of our clients have seen the activities going on: fights, dirty hypodermic needles laying around, abundance of trash deliberately thrown throughout the parking lot. Hit and runs in the parking lot," said the post, which has since been deleted. Year of the Dragon did not respond to a request for comment by The Citizen. 
Joseph Catalfano, who owns the building that contains the 31 Loop Road space as well as upstairs business Quality Rental Purchase and Sales, told The Citizen on July 7 that he and Pelosi-Dahl came to a "mutual decision" shortly after the fight that the All-American Mart should close due to "the groups of people who were hanging around, or coming quickly and leaving," he said.
"We don't like to have that element around the building," he said. 
Despite the atmosphere there, police were not called to the store often, Catalfano said.
APD Capt. Kyle Platt confirmed that, saying there have been 12 calls to 31 Loop Road since 2018. But several of them were traffic stops and motor vehicle accidents in the vicinity, he added.
Catalfano also told The Citizen July 7 that he would like to replace the All-American Mart with a "nice, quiet tenant." Since then, local wellness business Crystal Clear Life Coaching has announced that it will open a coaching center at the space. Prior to the convenience store, it was occupied by The Good Shepherds Brewing Co., which moved to the corner of Genesee and William streets in 2018.