A Weedsport man arrested in the D.C. area last month wanted to take action against Black Lives Matter activists and had several weapons, including a snowplow, for that purpose, records show.
Moses Geri, 38, was arrested early the morning of Jan. 1 after allegedly firing a gun at least twice while drunk outside the Marriott Courtyard Hotel in the Rosslyn area of Arlington, Virginia. Arlington County police arrested him on several charges, including the Class 4 felony of shooting a firearm within 1,000 feet of a school.
Geri, who's being held without bond at the Arlington County Detention Center, pled guilty to the felony charge on Monday and will not be charged with the other crimes, all misdemeanors, as a condition of the plea agreement. He'll be sentenced in Arlington County Circuit Court April 23. The felony carries a penalty of two to 10 years in prison and a maximum fine of $100,000.
The court also provided The Citizen with the search warrant affidavit for Geri's phone, which sheds light on the Weedsport man's reason for driving 400 miles to Arlington. An article in The Washington Post last month suggested that reason was the protest that led to the Jan. 6 attack on the U.S. Capitol, and the affidavit appears to confirm that as well as other previously unknown details of his arrest.
According to the affidavit, Geri had drunk a quarter of a bottle of moonshine when, around 2 a.m. Jan. 1, he was seen walking around the Rosslyn hotel with a chrome-plated .44 magnum pistol holstered at his hip. When asked why he was carrying the gun — by individuals the affidavit identifies as "minorities" — Geri gestured at them and said it was to protect himself from them.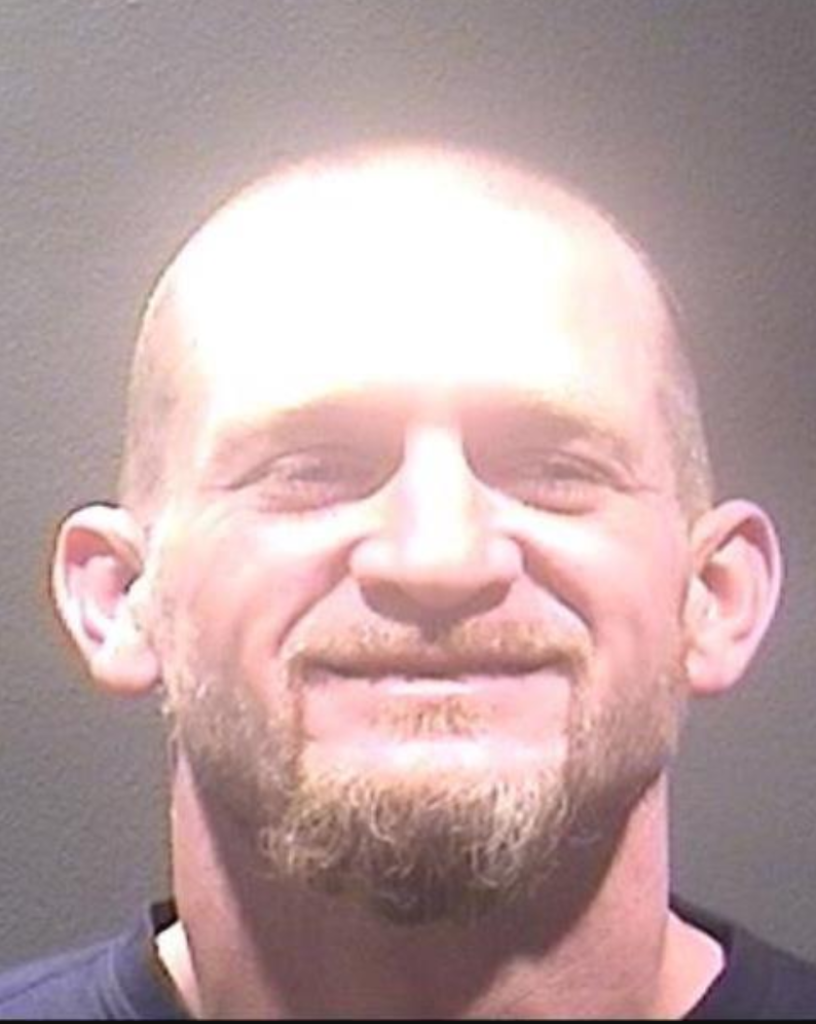 Geri then left the hotel, retrieved a rifle from his pickup truck and got into an argument with the same individuals, the affidavit continues. The individuals, who were on their balcony, claimed Geri pointed the gun at them. He then fired at least two rounds into the air, which he later admitted to Arlington County police. When they responded to the scene, they found him in possession of five spent shell casings matching the caliber of the rifle. He was also found in possession of three firearms and several edged weapons, and the search of his truck three days later would reveal more than 800 rounds of ammunition, including 5.56 mm armor piercing, soft point and white phosphorus tracer rounds. Geri possessed a shovel, canteen and tactical clothing as well.
When asked how long he would be in the Washington area, Geri told officers he didn't know. They then asked him why his truck had a snowplow attached to its front, and he responded, "You don't know what you are gonna come across down here. I hear about people shooting each other all the time. ... These Black Lives Matter activists are shooting other people and I don't want to take it anymore."
Geri went on to say that he fired his gun at the hotel because the individuals he was arguing with "tested (me)." He later said they yelled "Black Lives Matter" at him.
Geri also told police, "I'm willing to sacrifice everything for what I believe in. If it takes one to fall, then maybe others will follow." 
Playing on Geri's phone when he was arrested was an unidentified podcast that Arlington County police described in the affidavit as "some type of right-wing propaganda." The purpose of the search warrant, they said, was to seize any further evidence that Geri committed the offense of assault and battery with a hate crime enhancement. In Virginia, the enhancement raises the offense from a Class 1 misdemeanor to a Class 6 felony. As of Wednesday, he has not been charged with the offense. The results of the search of his phone were not made available to The Citizen by the court.
Geri's attorney, William Turner, and prosecutor Parisa Dehghani-Tafti, the Arlington County Commonwealth's Attorney, have declined comment to The Citizen. Both the Arlington County Police Department and the Arlington General District and county circuit courts have declined to release any additional information about Geri's arrest to The Citizen, and are not required to do so under Virginia state law.