The Weedsport man arrested for publicly firing a gun in the Washington area days before the Jan. 6 Capitol attack was sentenced April 28 in Arlington County Circuit Court.
Moses Geri, 39, was sentenced to two years in prison, with one year and eight months suspended for 12 months. He will be on probation for those 12 months, the first six of which will be supervised. An Oct. 22 hearing will determine if the rest of Geri's probation can be unsupervised. The sentence also requires him to forfeit all firearms and ammunition found in his possession when he was arrested.
Geri was sentenced for the Class 4 felony of shooting a firearm within 1,000 feet of a school after firing a .44 magnum revolver into the air twice while drunk outside the Marriott Courtyard Hotel in Arlington, Virginia, early the morning of Jan. 1. Along with the revolver, Geri possessed a rifle and shotgun at the time of his arrest, as well as more than 800 rounds of ammunition.
Geri was arraigned on 10 charges, most misdemeanors. All except the felony of shooting a firearm within 1,000 feet of a school were dismissed as a condition of his plea agreement.
His sentence was issued days after the court rejected a previous plea agreement that would have made all 12 months of Geri's probation unsupervised. According to the court order, the Arlington County Commonwealth's Attorney's Office reasoned that because Homeland Security was consulted during the investigation of Geri's case, he "would still be on their radar."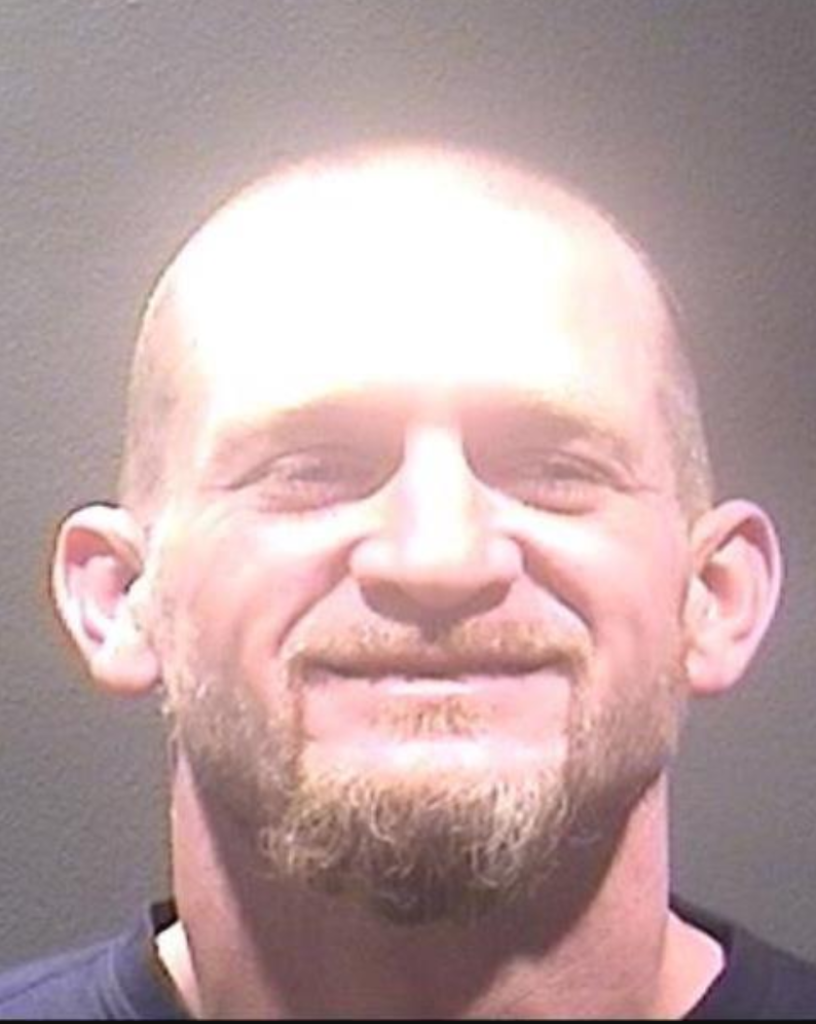 However, the court felt some supervised probation was necessary due to Geri telling a probation officer that his guns and ammunition were for hunting, and that he came to Washington to sightsee.
"The Defendant clearly came to Arlington to participate in something that he believed warranted having with him an arsenal of weapons and ammunition. The fact that the Defendant felt it was necessary to lie ... speaks more to the dangerousness the Defendant poses to the community at large," the court order said. "(Geri was) armed to the teeth to accomplish whatever mission he had in mind."
According to the court order, Geri gave police another explanation for his presence in Washington at the time of his arrest, saying he was there to support President Donald Trump and "his cause." Less than a week after Geri's arrest, thousands of demonstrators attempted to overturn Trump's defeat in the 2020 election by storming the Capitol building, leading to five deaths.
As The Citizen previously reported, Geri also suggested he came to Washington — and had a snowplow attached to his truck — in preparation for a confrontation with Black Lives Matter protestors. 
"I hear about people shooting each other all the time," he told police when asked about the snowplow. "These Black Lives Matter activists are shooting other people and I don't want to take it anymore."
Geri told police he fired his revolver at the hotel because some people staying there yelled "Black Lives Matter" at him and called him a "cracker." When they challenged him to fire the gun, which he was carrying in a hip holster, he did so because "I have balls and fight for my rights every day," he said. Geri was intoxicated after drinking a quarter of a bottle of moonshine when he fired the gun.
Playing on Geri's phone at the time of his arrest was an unidentified podcast that Arlington County police described as "some type of right-wing propaganda."
"I'm willing to sacrifice everything for what I believe in," Geri told police. "If it takes one to fall, then maybe others will follow."
Geri's attorney, William Turner, and Arlington County Commonwealth's Attorney Parisa Dehghani-Tafti have declined comment on the case to The Citizen. Both the Arlington County Police Department and the Arlington General District and county circuit courts have declined to release any additional information about the case to The Citizen, and are not required to do so under Virginia state law.