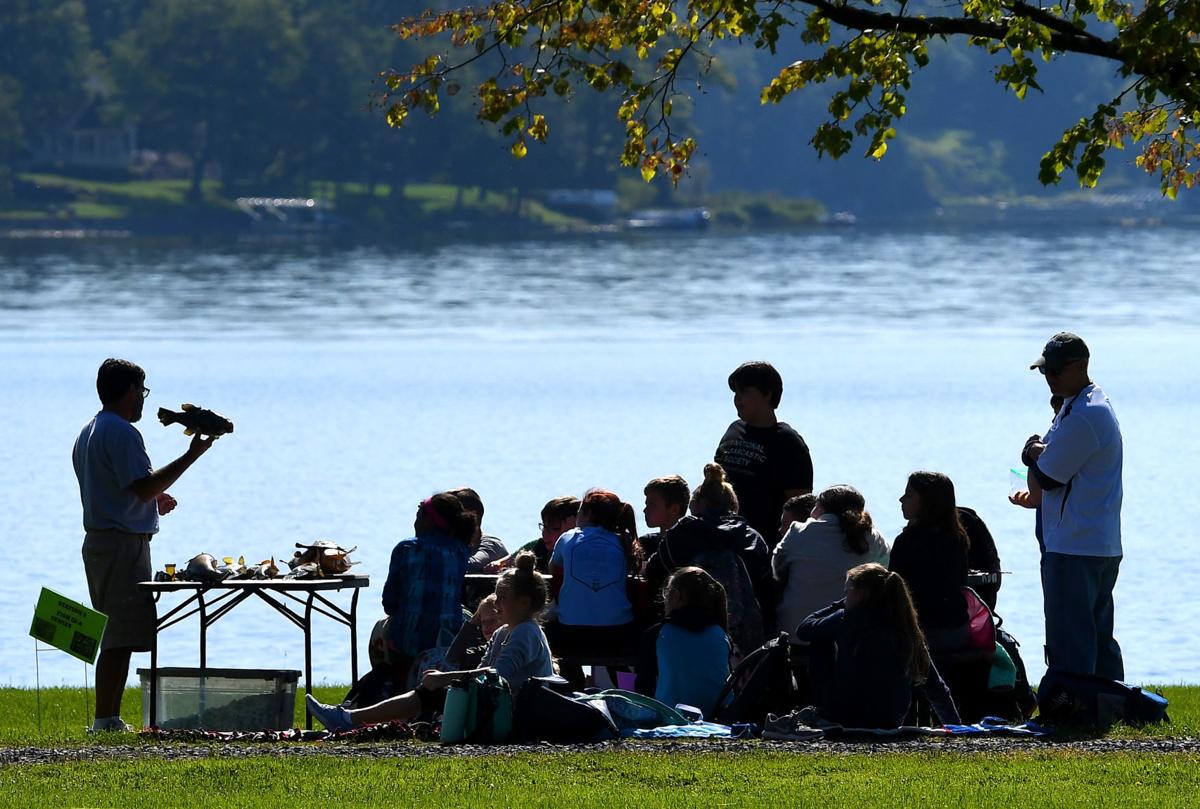 OWASCO — Construction crews this week got started on a project to pave the pathways on Emerson Park's Deauville Island, while a plan outlining possible programming options for the park as a whole is scheduled to be released late next month.
Additionally, Biederman Redevelopment Ventures, a consulting firm that began developing a programming plan for the park earlier this year, is expected to roll out its plan in late October, Dello Stritto said.
The paving project was first conceived as a part of the Emerson Park Master Plan, which was approved by the Cayuga County Legislature in 2015.
The project provides for the perimeter of the island, save for its southwest corner, along with vertical and horizontal paths through the middle to be paved. A pedestrian bridge just east of the gas station on White Bridge Road will also be constructed.
You have free articles remaining.
A "destination playground" that was originally planed as a part of the same project has since been spun out into a separate plan, Dello Stritto said.
Although separating the playground into a separate project means it will be delayed, Dello Stritto said doing so will allow for better, more complete plan to be developed.
Earlier this year, staff with Biederman Redevelopment Ventures began working with community organizations and soliciting input from the public as to what kind of programming would be desired and could be supported at the park.
At one of two public meetings, residents suggested a number of amenities and programs including food vendors, yoga classes, theme nights, a splash pad, and more.
Dello Stritto said Biederman will be ready to publicly present its programming plan at the end of October.
Staff writer Ryan Franklin can be reached at (315) 282-2252 or ryan.franklin@lee.net. Follow him on Twitter @RyanNYFranklin.