Two town board members are looking to take their political careers to the next level, but only one will succeed in the race for Elbridge town supervisor. 
Both Dygert and Richardson entered the race after current Town Supervisor Ken Bush Jr. decided to run for the Onondaga County Legislature. Bush is challenging incumbent Derek Shepard, of Baldwinsville, to represent District 13, which includes the towns of Camillus, Elbridge and Van Buren. 
Dygert, 73, has been on the Elbridge Town Board since 2000. At the time she was selected, Dygert said she never intended to make a career in politics, seeking part-time work while she returned to school for management. However, once she got started, Dygert said she just couldn't quit.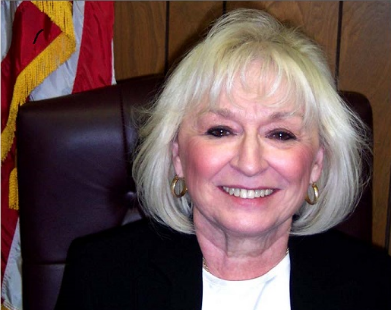 "The nature of the work is such that it takes forever to really get anything done ... and there are a number of areas that I believe need to grow," Dygert said. "I just want to be able to help make this community the best that it can be." 
In 2011, Dygert became the deputy supervisor for the town. As such, she said she has worked hard to secure grant funding for various projects in the community — including a new pavilion next to the community center — and pursued efforts to consolidate services with the village of Jordan, something she would continue to do as town supervisor. 
"It is important to make sure our local government is operating at maximum efficiency ... at the lowest cost possible," Dygert said. "I would like to unify this community ... and I believe the growth of our community and the expansion of our tax base is vital for our future." 
On that, Richardson said he agreed. 
A native of Elbridge, Richardson, 67, has been a member of the town board for 12 years. He was also on the zoning board of appeals for five years, which he called a "stepping stone" to the town board.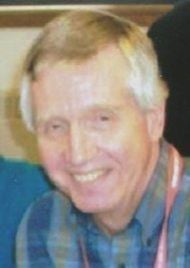 One of Richardson's top priorities as town supervisor would also be to update zoning regulations, he said, making them less restrictive for businesses and property owners. He also would look to consolidate some services, particularly the Elbridge and Jordan fire departments. 
"There is a concern with the response time with departments that are further away," Richardson said, noting that the town currently contracts with Jordan. "People would like Elbridge (Fire Department) back on board." 
Richardson said the residents ultimately inspired him to run for town supervisor, a position he feels he can fulfill with experience, both from the board and a 32-year career as a contractor. 
"(Residents) asked me a long time ago ... to seriously consider running because they thought I could go a good job," he said. "If I get elected, I'm independently minded and my door will always be open. I will always listen to people's concerns and suggestions on how to make our town government better." 
Dygert said her history on the board and 30-year career in federal service (primarily with the U.S. Office of Personnel Management) have made her a strong candidate to consider. 
"Given my management background and the experience I have acquired in local government ... I believe I am the most qualified candidate to lead the town forward," she said. "I want to strengthen the community."