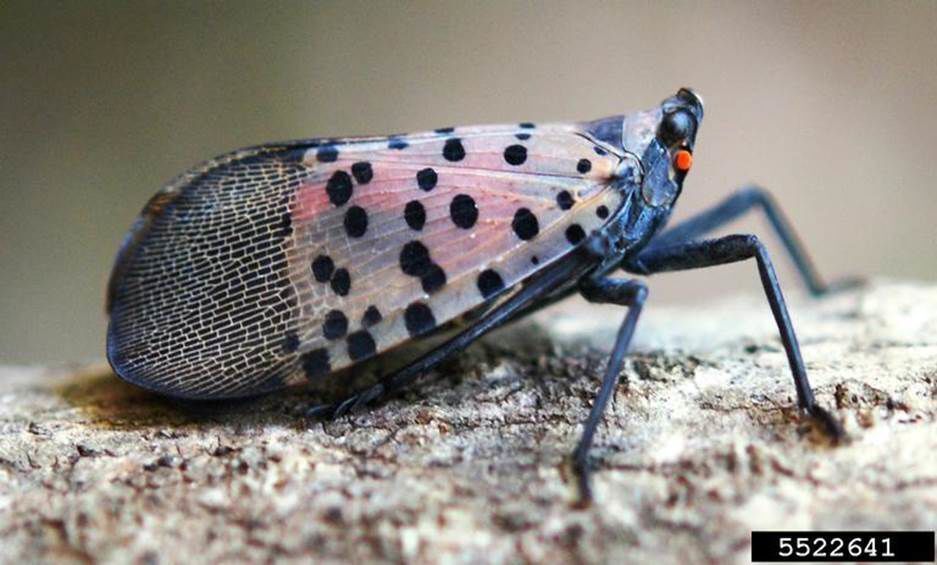 A destructive insect found in New York for the first time on Staten Island in August has now spread to Ithaca and other parts of the Hudson Valley and Southern Tier.
The state Department of Agricultural and Markets this week urged the public to stay vigilant and report live spotted lanternfly or overwintering egg masses, following additional confirmed findings of the invasive species in Port Jervis, Sloatsburg, Orangeburg, and Ithaca.
Officials said the destructive insect feeds on more than 70 plant species, including tree-of-heaven, and plants and crops that are critical to New York's agricultural economy, such as maple trees, apple trees, grapevine and hops.
"While we have additional confirmations in areas of the Southern Tier and the Hudson Valley, thanks to the public's assistance, we have been able to begin immediate survey work and targeted management plans," Agriculture Commissioner Richard A. Ball said in a statement. "We ask that, despite the approaching cold weather and winter months, the public continue to provide their assistance and watchful eyes and report any egg masses."
State Department of Environmental Conservation Commissioner Basil Seggos said that his department is supporting the work to track spotted lanternfly.
"This pest has the potential to severely impact our state's agricultural and tourism industries and poses a risk to our forests and ecosystem health," Seggos said.
Officials said that freezing temperatures are expected to kill off adult lanternfly, but egg masses remain a concern during the winter months. In the fall, lanternfly lay their eggs on any flat surface such as vehicles, firewood, outdoor furniture, stone, or other items, which can be inadvertently transported to new areas.
Adult lanternfly are active from July to December. They are approximately one-inch long and half an inch wide at rest, with eye-catching wings. Adults begin laying eggs in September. Signs of an infestation may include:
• Sap oozing or weeping from open wounds on tree trunks, which appear wet and give off fermented odors.
• One-inch-long egg masses that are brownish-gray, waxy and mud-like when new. Old egg masses are brown and scaly.
• Massive honeydew build-up under plants, sometimes with black sooty mold developing.