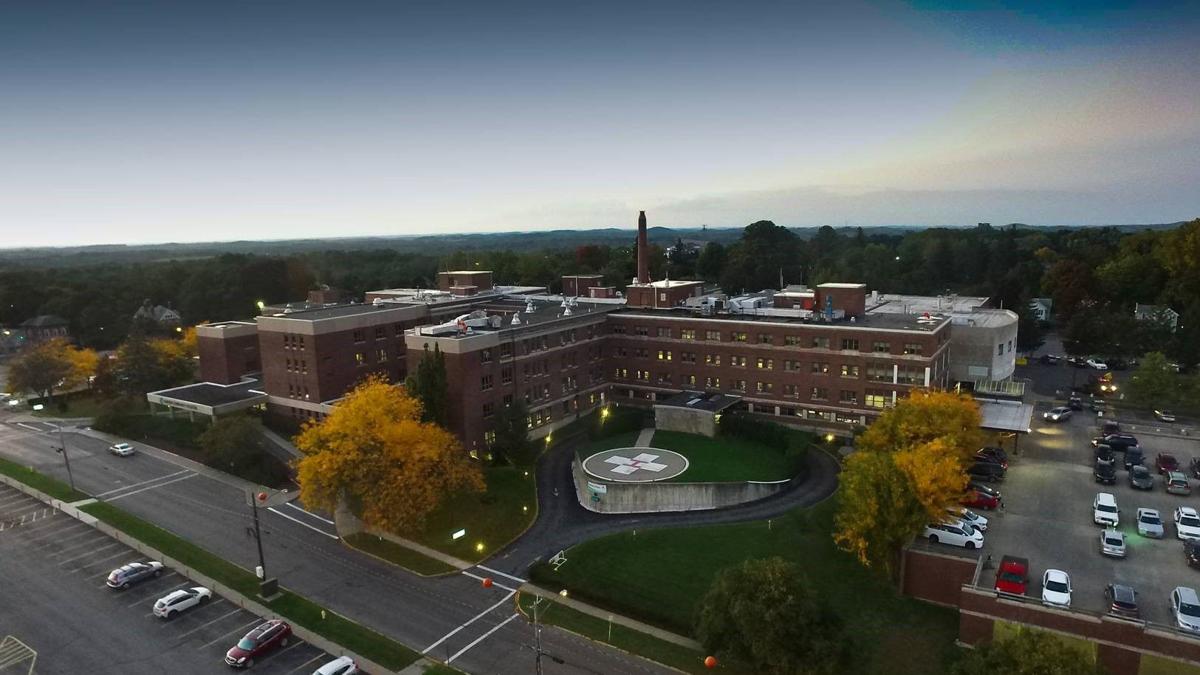 In court documents and an official complaint to the state filed recently, the doctor named in a lawsuit from Auburn Community Hospital is refuting the hospital's claims that she owes the hospital almost $210,000 in pay, and alleges the hospital has acted in both a retaliatory and discriminatory manner.
In July, ACH filed a suit against psychiatrist Dr. Haizhu Pearl Liu, claiming that she worked nearly 1,500 fewer hours than required by her contract, owing the hospital approximately $210,000 in back pay as a result. 
According to an answer to the hospital's complaint, filed in state court on Thursday, Liu denied the hospitals claims that she owed any money or did not work required hours.
Additionally, the response counterclaims that Liu is owed pay that was withheld during her final months of employment, and for damages as a result of her claimed wrongful termination.
The hospital formally notified Liu in November 2018 that her employment would be terminated in January 2019, and her pay until that point would be applied against the alleged overpayment.
"Our position is she worked every hour she was required to. She was not overpaid any money," Stephen Ciotoli, Liu's attorney, told The Citizen Friday. "Really, quite frankly, it's defamatory to call her or say she was a no-show."
Lawyers from the Gattuso & Ciotoli law firm are also representing several former ACH doctors in other legal disputes with the hospital.
The initial suit from ACH stated that, while seeing patients at the hospital and at its Fingerlakes Center for Living and affiliated private practices, Liu worked only 774 of required 2,240 required hours between November 2017 and December 2018.
That meant, the suit says, Liu was paid $350,000 for the year and two additional pay periods but was only entitled to $120,937.50. ACH is seeking reimbursement with interest, as well as coverage for attorney's fees and any further relief required by the court.
A separate but related complaint from Liu filed with the state Division of Human Rights claims that both her firing and the lawsuit were retaliation after she reported concerns about patient and staff safety based on her assignment to see both inpatient and outpatient cases on the same days, according to the complaint.
Other concerns the complaint says Liu raised include the need for a social worker for patients and security concerns of working alone at the outpatient office.
The complaint also alleges that Liu was discriminated against as a woman.
According to the complaint, other male psychiatrists employed by the hospital were not required to do clinic work or clinic/inpatient practice in the same day, could work in a single location, and were not required to be physically present in the hospital for 12 hours every weekday as she was, despite similar contracts.
Matthew Chadderdon, vice president of marketing, public affairs and fund development at ACH, declined to comment on the response or the complaint, saying he could not comment on matters in litigation.
Staff writer Ryan Franklin can be reached at (315) 282-2252 or ryan.franklin@lee.net. Follow him on Twitter @RyanNYFranklin
Get local news delivered to your inbox!
Subscribe to our Daily Headlines newsletter.