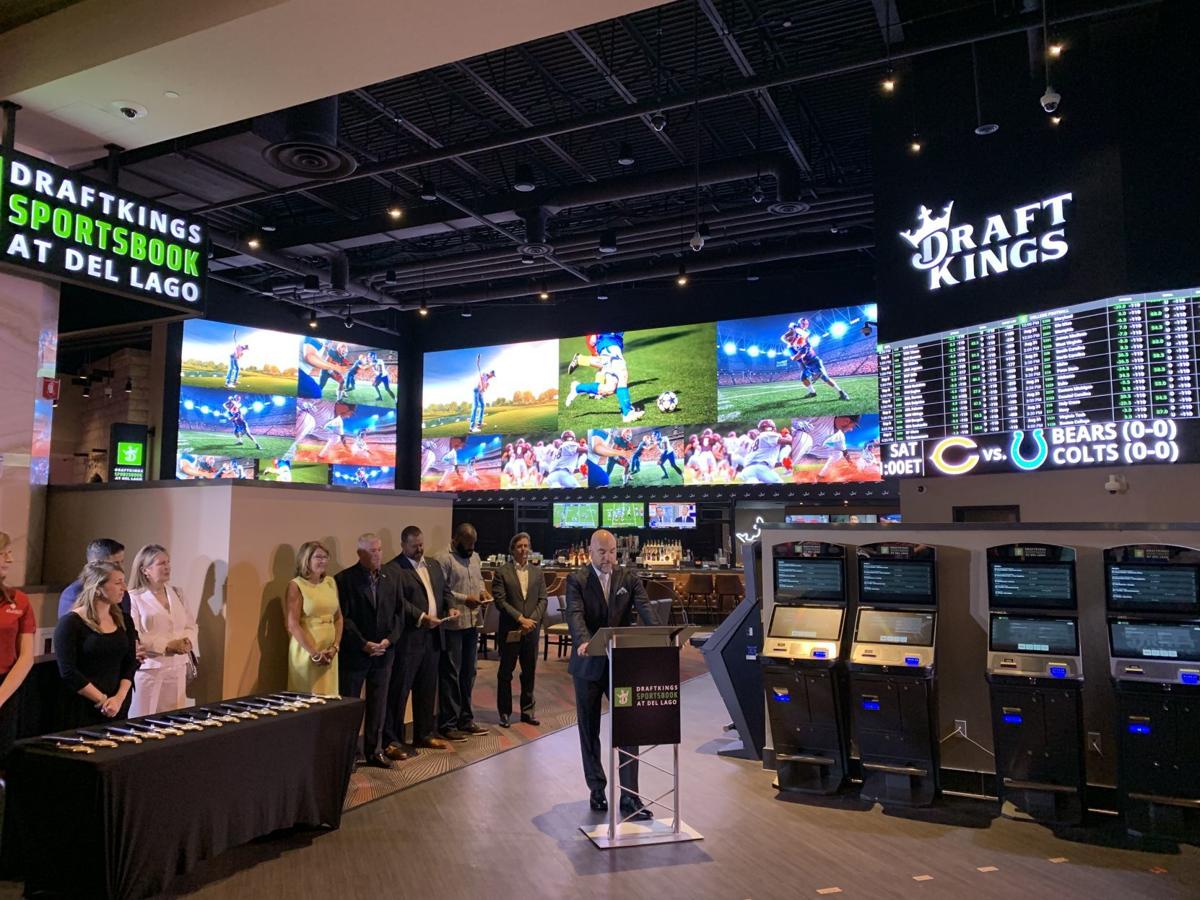 TYRE — Syracuse football legend and former NFL quarterback Donovan McNabb pulled a $100 bill from his pocket. He followed through on a pledge he made moments before: To bet that the Philadelphia Eagles, his former team, would win the Super Bowl this season. 
McNabb was the first guest to place a wager at the new DraftKings Sportsbook at del Lago Resort & Casino. The 6,000-square-foot facility opened Friday with a ribbon-cutting ceremony and speeches from casino executives, local officials and McNabb. 
Bettors can wager on professional and collegiate sporting events, but not Syracuse University and other New York-based schools. The sportsbook has 23 self-service kiosks for customers to place bets. 
The sportsbook will be open from 10 a.m. to 1 a.m. daily. 
To make room for the sports wagering lounge, del Lago closed The Vine Restaurant and Bar located in the rear of the casino. The Vine showroom remains open and there is still a bar and restaurant in the space. But the main draw is the sports betting operation. 
"In any business, you want to always innovate. You always want to bring something new and something different and something more exciting to the customer," said M. Brent Stevens, chairman and managing partner of Peninsula Pacific, which owns del Lago. "Today is one of those mile markers." 
The opportunity for del Lago and other upstate casinos to accept sports bets is possible because of a Supreme Court ruling in 2018. The court ruled that a federal law prohibiting states from legalizing sports betting was unconstitutional. The decision cleared the way for states to allow sports wagering.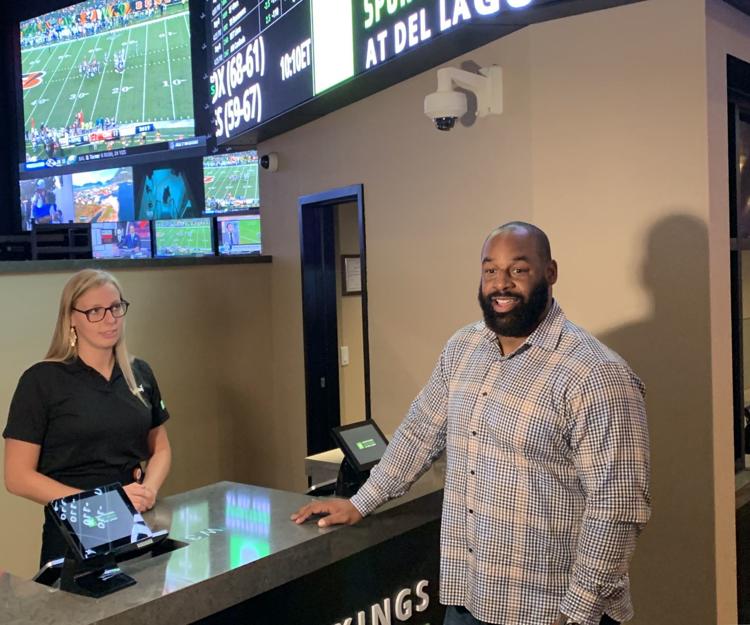 Some states, including New Jersey, acted fast. But New York delayed its decision until this year. The state Gaming Commission drafted rules in January and launched a public comment period. After the comment period ended in May, the commission moved to adopt the rules. 
"Despite many people who threw up roadblocks and many people who told us over the years we will never have legalized sports betting in New York state, today sends a strong message," said state Sen. Pam Helming, whose district includes Seneca County. "We worked together and got the job done." 
You have free articles remaining.
There is an outstanding issue casinos hope the state will address. Proponents of sports betting say the state should allow mobile and online bets. This has been a major part of New Jersey's sports betting business. So far, 80% of sports bets in New Jersey have been placed online or by using a mobile device. 
Other states, such as neighboring Pennsylvania, allow mobile sports betting. 
Stevens acknowledged the need for mobile betting. He said it would make it easier for customers to place wagers — and it would benefit the casinos. 
"The economic opportunity to the state and certainly to all the operators in the state, including del Lago and to DraftKings, is to really access a broader base of customers within the state of New York," Stevens said. 
Del Lago is the third commercial casino in upstate New York — joining Rivers in Schenectady and Tioga Downs in the Southern Tier — to open a sportsbook after the state Gaming Commission approved sports betting regulations in June. 
The Oneida Indian Nation opened sportsbooks at two of its properties — Point Place in Bridgeport, Madison County, and Turning Stone in Oneida County — and plans to accept sports bets at Yellow Brick Road Casino in Chittenango. 
At del Lago, McNabb's bet on the Eagles — he was a six-time Pro Bowler as the team's quarterback and led Philadelphia to a Super Bowl appearance — opened the sports betting business. Within minutes, customers walked into the lounge for the first time to watch games on the large screens and wager on sporting events. 
McNabb believes the sportsbook's location is ideal because of the number of sports fans in the region. 
"The space has exceeded my expectations," he said. "DraftKings has set the bar extremely high with their physical presence here in New York." 
Online producer Robert Harding can be reached at (315) 282-2220 or robert.harding@lee.net. Follow him on Twitter @robertharding.