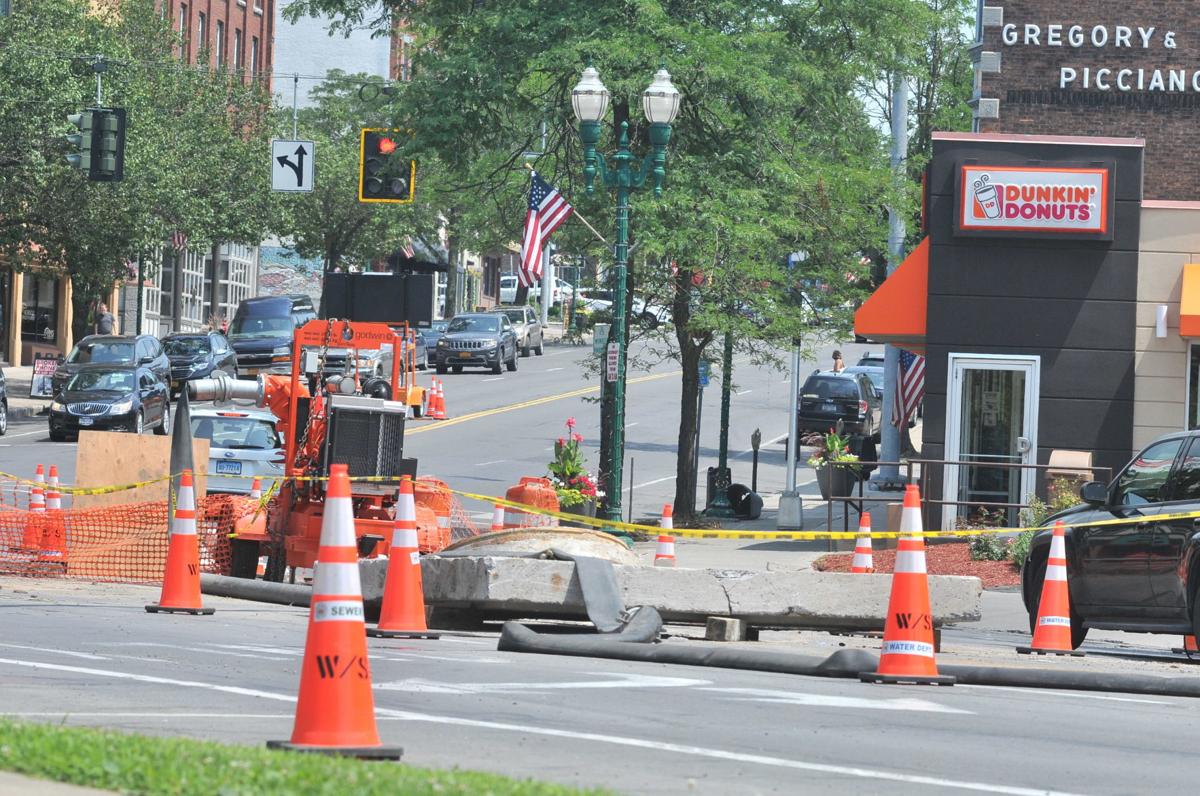 A portion of East Genesee Street by Dunkin' Donuts was fully restored with a final coat of asphalt Monday morning, Auburn city officials said. 
A section of the street from Seminary Avenue to Loop Road was restricted to single lane traffic for multiple weeks as city employees worked to repair a sewer vault after it had been compromised from heavy rains. The street is back to operating two lanes of traffic in each direction. 
Prior to paving the street, city employees installed a new concrete lid to cover a repaired sewer vault below the road. The lid was ordered by the city earlier this month and manufactured outside of Auburn. 
As city employees worked to clean the sewer vault of debris, a bypass pump system was placed in the middle of the street in an effort to restore normal sewer flows. 
Seth Jensen, Auburn's director of Municipal Utilities, said the project's finishing touch "went as planned." Work to the sewer had been delayed because of a couple heavy rainstorms. 
The storms caused multiple sewer discharge overflows, causing partially treated wastewater to flow into the Owasco River.
Get local news delivered to your inbox!
Subscribe to our Daily Headlines newsletter.