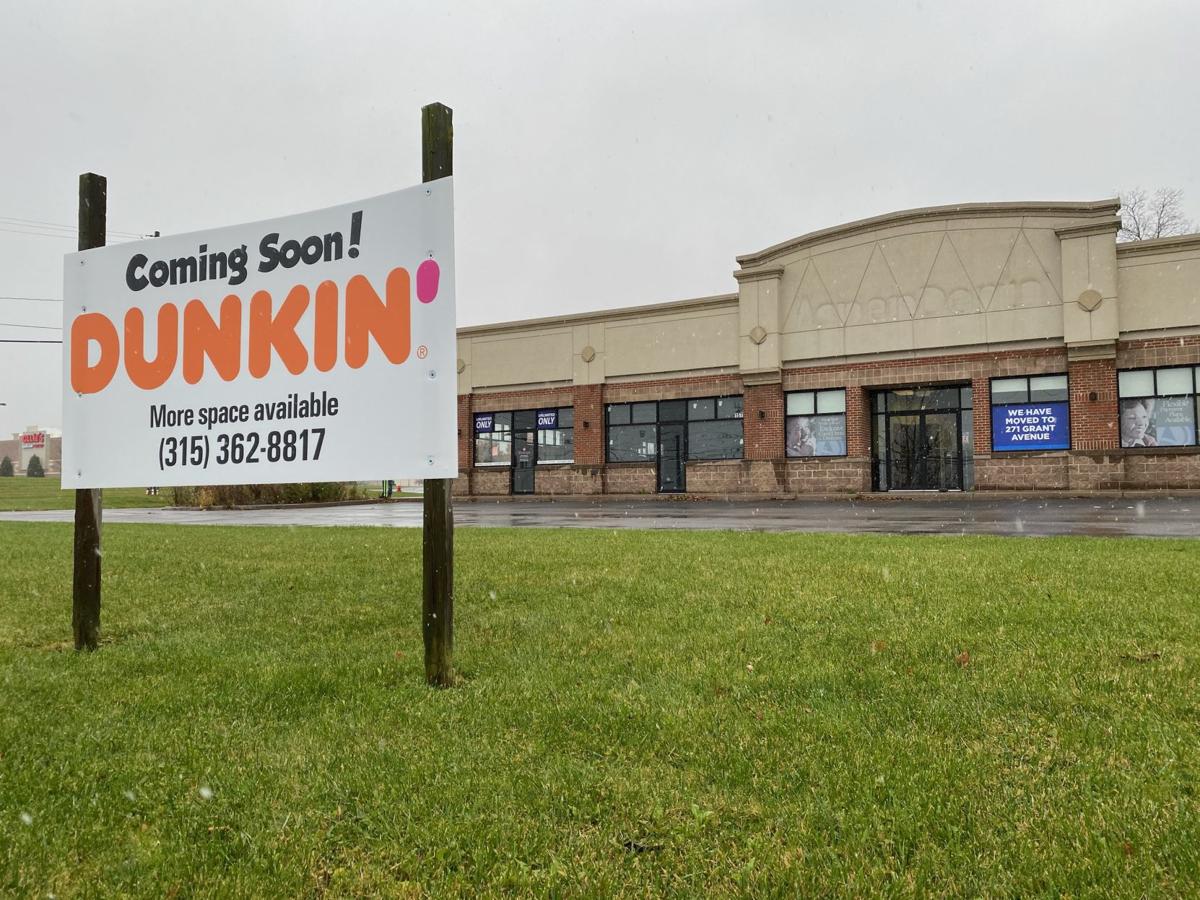 The Auburn area is getting a fourth Dunkin' location.
The coffee and doughnut restaurant will open in an outbuilding next to Fingerlakes Crossing plaza by early 2020, said Kevin Langan, a leasing executive with the building's owner, Cameron Group LLC.
Located at 1578 Clark St. Road (Routes 5 and 20), the 2,000-square-foot restaurant will be full service, with a drive-thru, Langan said. A construction permit application has been submitted to the town of Aurelius, its codes office confirmed. Langan said construction on the site and interior will begin soon.
You have free articles remaining.
The Dunkin' will occupy the former location of Zoom Tan. Langan said the building currently has no other tenants, but Cameron Group is working to fill the remainder of it. The East Syracuse group also owns the Township 5 development in Camillus and more than a dozen other commercial properties in New York and New Jersey. It sold Fingerlakes Crossing in 2016.
Langan said the restaurant's franchisee is Cafua Management, of the Boston area. It has more than 300 Dunkin' locations in seven states, making it the chain's largest franchisee in the country.
"We've talked with them for awhile," Langan said. "They'd been looking for a location on this side of town for quite some time, and all the timing just worked out perfectly."
The Aurelius location of Dunkin', which rebranded from Dunkin' Donuts in September 2018, joins three others in the Auburn area: 2 E. Genesee St., 160 State St. (Speedway) and 149 Grant Ave. Cayuga County has three additional Dunkin' locations: 3475 Route 370 (Sunoco) in Cato, 9032 N. Seneca St. in Weedsport and 1695 Route 38 in Moravia.