The Auburn school district is accepting recommendations for a new name for its high school building.
The cast of "Newsies" at Weedsport Jr.-Sr. High School was half an hour away from taking the stage for its final performance last March. Then …
The Auburn Enlarged City School District's Board of Education has approved a proposed 2021-22 budget to be voted on by the community next month.
MORAVIA — More than a month after a Moravia Central School District principal was placed on administrative leave under unclear circumstances, …
During his report at the April 13 meeting, Auburn Enlarged City School District Board of Education student representative James Vasile spoke a…
When Alysia Clary was out in public in Auburn, she tended to notice problems with the clothes the children were wearing.
A "year" at an Ivy league college costs upwards of $80,000. At least half the students get help, but it's still a lot of money. In California,…
The Auburn City Council presented a plaque to Emma Sroka, who earlier this spring won the central New York regional round of the 2021 Scripps …
BUFFALO — New York state on Friday eased reopening restrictions on schools to allow most students to sit closer together as long as they conti…
Auburn Enlarged City School District Superintendent Jeff Pirozzolo was the guest for the April 6 edition of "Inside Government with Guy Cosent…
In a floor speech in the New York state Senate ahead of budget voting, state Sen. John Mannion talks about why he is in support of measures th…
The Moravia school principal placed on administrative leave in March said the district is not telling him why he was removed from his job.
Hadassah Johnson, of Auburn, is one of three Onondaga Community College students to receive the 2021 SUNY Chancellor's Award for Student Excel…
Elaine Meyers shares what's new in the Southern Cayuga Central School District:
Daily schedules for many students are still in flux as Cayuga County-area schools adjust their plans for the final quarter of the school year.
Cayuga Community College students pursuing Associate of Arts degrees in humanities are eligible for the Cayuga County Home Bureau Scholarship.
Cayuga Community College and St. John Fisher College have announced the creation of a new academic pathway that will help Cayuga graduates con…
There are so many positive things happening in our schools that are helping to build community and connection, as well as keep high levels of …
Before she's old enough to get a driver's license, Auburn Junior High School student Emma Sroka will have advanced to a national spelling bee …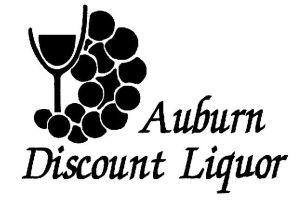 Auburn Discount Liquor & Wine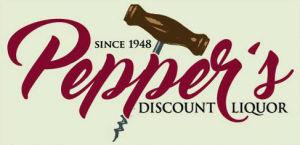 Cayuga County education leaders from the Auburn Enlarged City School District, Cayuga-Onondaga BOCES, Wells College and Cayuga Community Colle…
For educational leaders in Cayuga County, any discussion of the state of their programs these days cannot avoid the challenges of navigating t…
The Auburn Enlarged City School District told families Wednesday that it plans to shift from its hybrid learning model to one in which student…
After being short at least two trustees since 2019, Cayuga Community College has finally added to its board roster.
CHICAGO — A Chicago elementary school long named for a biologist who promoted racist ideology will be renamed for abolitionist and Harriet Tubman.
AUBURN — The Auburn Enlarged City School District hopes to have its reopening plans set later this week in light of the Cayuga County Board of…
The Skaneateles Central School District plans to allow all students, from kindergarten to 12th grade, to return to classrooms in April.