Later this month, community members will be able to cast their ballots on the Weedsport Central School District's proposed budget and a $7.6 m…
New York 24th Congressional Democratic candidates Dana Balter and Francis Conole took part in interviews this week with The Citizen's Robert H…
Candidates for the Skaneateles Central School District Board of Education will be able to make their cases to voters remotely.
A proposition on the ballot for all Cayuga County voters this election season asks voters to say yes or no to temporarily reducing some county…
A lifelong resident of the city, Timothy Locastro loves living in Auburn. Recently, however, he said he's come to feel the city is headed in t…
Dia Carabajal's family has lived in Auburn for seven generations, a history that first motivated her to run for city council four years ago, i…
With a 5-year-old stepson and a five-month-old baby, Justin Burchard's primary motivation in running for Auburn City Council is to make sure h…
Auburn City Council candidate Adam Miller says the city is heading in the wrong direction, a problem he says largely stems from a lack of poli…
When first considering a run for Auburn City Council four years ago, Jimmy Giannettino was initially a reluctant candidate, unsure if getting …
Two incumbent town supervisors were knocked out of their seats, while two others overcame challenges in Cayuga County-area contested races for…
AUBURN —The Auburn City Council won't see any changes for the next two years after Democratic incumbents Terry Cuddy and Debby McCormick beat …
After weeks of campaigning, dozens of men and women running for elected office in the Cayuga County area will hear from voters today.
Profiles of candidates in contested 2017 races for town supervisor, Cayuga County Legislature and Auburn City Council seats.
Incumbent city councilor and lifelong Auburn resident Debby McCormick said she wants to transform Auburn into the community she remembers grow…
Republican Auburn City Council candidate Adam Miller hopes his underdog status and new ideas will separate him from his competitors and propel…
Former Auburn City Councilor John Camardo is seeking another term on the city's legislative board because he is unhappy with the direction Aub…
Current Auburn City Councilor Terry Cuddy has worked the past four years to make city hall more accessible to the residents of Auburn. Now, th…
Republican Charles Ray has been the Cato town supervisor for the past 18 years, but now a write-in candidate is hoping to change that. 
With his district bordering two Finger Lakes, Paul Pinckney didn't hesitate when asked what his top priority would be if re-elected to the Cay…
Water quality is a high priority for Melissa Jenkin if she's elected to the Cayuga County Legislature. It's such an important issue for her th…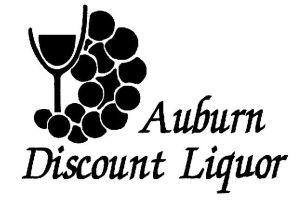 Auburn Discount Liquor & Wine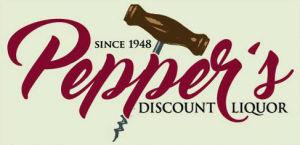 For years, residents of Montezuma and Moravia have elected a highway superintendent, but now both towns are looking to change that. 
Grant Kyle wasn't expecting to become a Cayuga County legislator when he was appointed to the body in 2016. One year later, he wants to contin…
For Chris Petrus, the 2017 election presents a dream opportunity. 
AUBURN — The final debate between the candidates running for Auburn City Council brought out the differences between the four candidates on is…
The Cayuga Central Labor Council president announced Tuesday the group's endorsement of candidates running in the upcoming Auburn City Council…
Bob Nodzo has worn many hats over the years — musician, hairstylist, husband, dad, elementary school teacher. Now, he hopes to add Cayuga Coun…
It's not unusual to see Cayuga County Legislator Tim Lattimore sitting in the audience of Thursday's Auburn City Council meetings. It's quite …