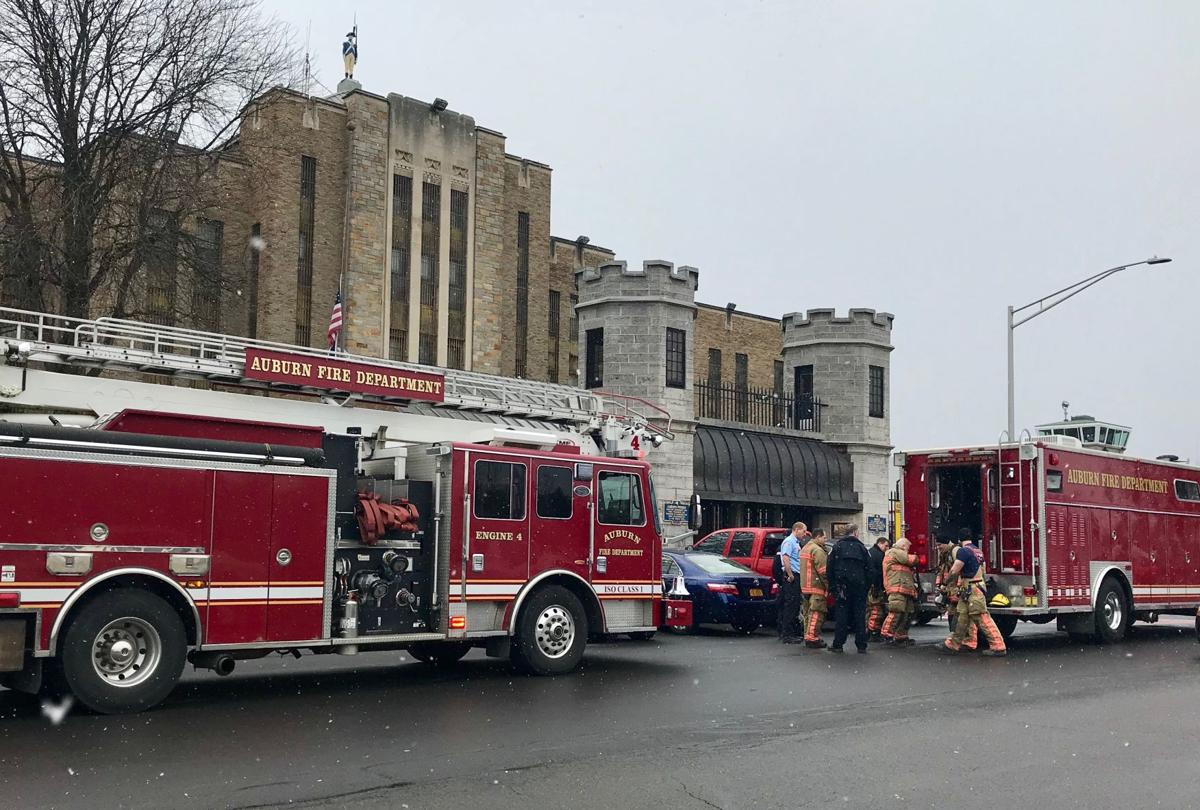 AUBURN — The Auburn Fire Department responded Thursday to reports of a white, powdery substance found in the mail room of the Auburn Correctional Facility.
The department's hazmat team entered the prison to investigate the substance, which was identified as non-toxic, according to state police. 
You have free articles remaining.
TLC Ambulance Director of Operations Lon Fricano said the ambulance company was standing by at the scene "just in case" but no injuries or illnesses were reported.  
A state Department of Corrections and Community Supervision spokesperson said DOCCS has "protocols in place" for a hazmat incident and that those are being followed. 
The incident is still under investigation by state police. 
Staff writer Natalie Brophy can be reached at (315)282-2239 or natalie.brophy@lee.net. Follow her on Twitter @brophy_natalie.