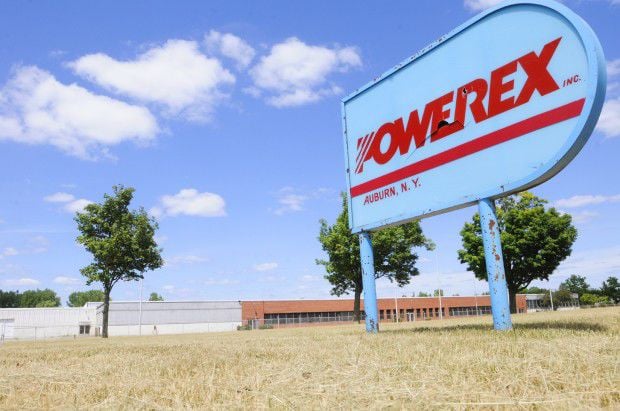 The U.S. Environmental Protection Agency will hold a public meeting next week to discuss a proposed plan to clean up a portion of a contaminated state superfund site from the former General Electric plant in Auburn that extends into Union Springs.
Referred to as the Cayuga County Groundwater Contamination site, the plume of contaminated groundwater originates at the former GE semiconductor site site on Genesee Street in Auburn and stretches to the village of Union Springs, touching parts of Fleming, Springport and Aurelius along the way.
Since 2000, when tests indicated numerous residential and farm wells were contaminated, the EPA, along with the state Department of Environmental Conservation, the county and state departments of health, and other agencies have been involved in cleanup efforts at the site, which included connecting the affected residents to municipal water lines.
The site is divided into three distinct areas based on the severity of contamination, with Area 1 being the most heavily affected and Area 3 the least.
The new plan to be discussed at the public meeting is specifically for Area 3, and recommends a process of "natural attenuation, or a naturally occurring reduction of levels of volatile organic compounds" at the site.
You have free articles remaining.
According to an EPA release, the decision was based on data collected since sampling began in 2002, and after action was deferred based on public comments in 2012 and a subsequent supplemental investigation.
"This proposed plan is one component of EPA's long-term efforts to provide a cleanup for the Union Springs community," EPA Regional Administrator Pete Lopez said in the release. "This plan reflects EPA's commitment to prioritize the Superfund program and ensure that these sties are cleaned up as quickly and safely as possible."
Previously, in 2016, the DEC began a remediation process for Area 1 that included injecting emulsified vegetable oil into the soil or water, which promotes the growth of microbes that break down the toxins into safer forms. At the time, that effort was expected to cost GE nearly $23.5 million.
To address area 2, the EPA decided to allow natural procceses to reduce the contamination to meet groundwater standards.
The public meeting is scheduled for 6:30 p.m., Thursday Aug. 8, at Union Springs High School. Additional public comments will be accepted until Aug. 27.
Written public comments can be mailed to Isabel R. Fredricks, Remedial Project Manager, U.S. Environmental Protection Agency, 290 Broadway, 19th Floor, New York, NY 10007; or emailed to rodrigues.isabel@epa.gov.