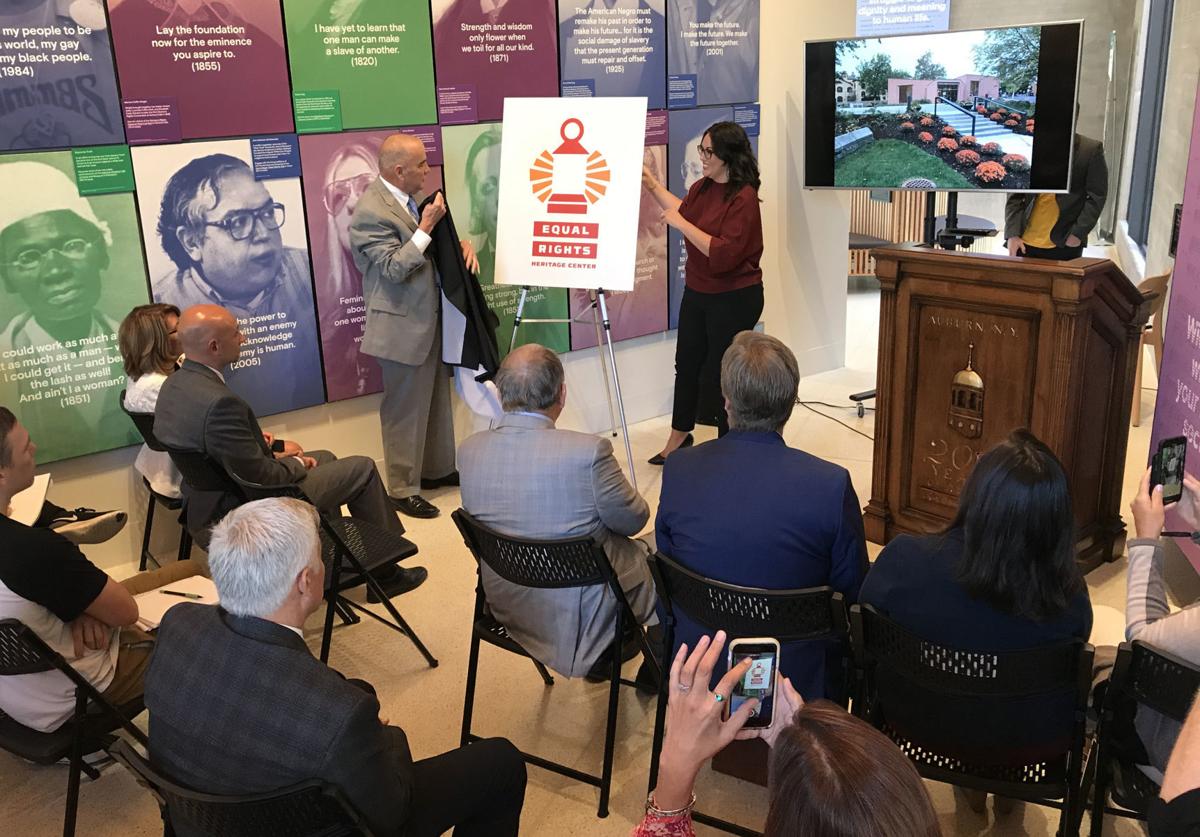 AUBURN — Auburn's Equal Rights Heritage Center wanted to incorporate Cayuga County's history, as well as its current culture, in the look of its new branding. 
The center at 25 South St. in downtown Auburn held a news conference Wednesday morning attended by state politicians and tourism officials to unveil its redesigned logo and explain a new tourism promotion strategy. 
The new branding depicts a shining lantern, in a nod to Harriet Tubman and the statue of her holding a lantern in the center's outdoor courtyard. The logo also includes another detail connected to the center's mission.
"'Equal rights' is in an equal sign," Courtney Kasper, visitor experience manager, pointed out to the audience. The center honors landmarks in New York state connected to many equality movements, including women's liberation and LGBTQ rights.
Fred Bonn, director of Finger Lakes Region for the state Parks, Recreation and Historic Preservation was representing Gov. Andrew Cuomo at the unveiling. He said the center was based on a "very simple hub-and-spoke principle."
"Create a space that welcomes and informs, and then encourages visitors to go out and explore and have a deeper connection with our local communities," he said.
Kasper and Auburn Mayor Michael Quill unveiled the poster after a string of speakers took the podium to talk about the economic importance of tourism. The new branding is meant to solidify the center as the "tourism hub" of the city, Kasper said.
"Our new mission is to shine the light on New York's equal rights heritage and the city of Auburn's rich history, culture and events. Past, present and future," she added.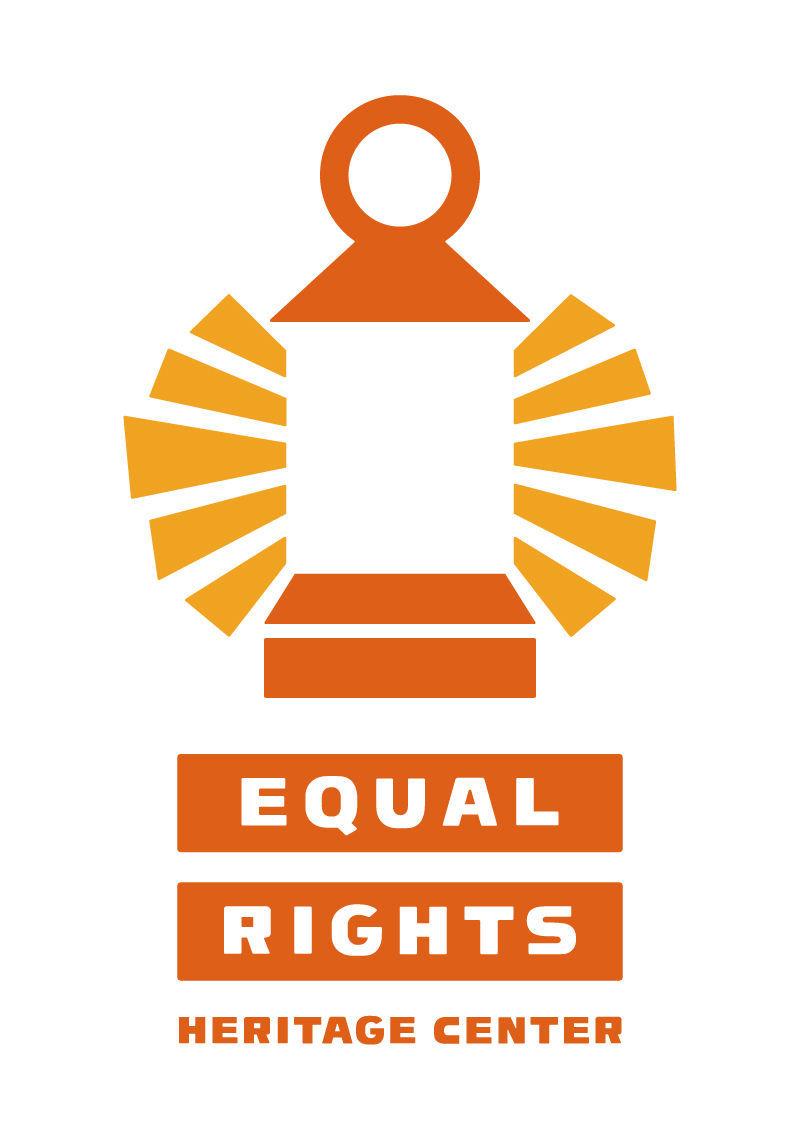 The center worked with TGW Studio on the branding. The Rochester-based marketing firm also created a color palette based on towns in Cayuga County. Owasco blue, Auburn nightlife and Auburn maroon were some of the color names.
The unveiling coincided with a visit from members of the New York State Tourism Industry Association, which chose the Holiday Inn in Auburn to host its Tourism Excellence Awards on Friday. 
NYSTIA Chief Operating Officer Christine Hoffer said the agency could've hosted the event anywhere in the state. "It was not an easy choice, because there were so many great things, but it did become very easy because of this location," she said, which earned applause from the audience.
Having "some of the best of the best in the tourism industry" is an opportune time to dig into a sense of local pride, said Karen Kuhl, executive director of the county Office of Tourism. 
"We have our lakes, we have our vineyards, we have our history. There's so much that represents us. And it is not only a huge economic driver, but it's a sense of pride," Kuhl said.
State Sen. Pam Helming, who represents a section of Auburn, also spoke at the unveiling. "The number of people visiting and spending in our area is only going to grow as Auburn aggressively markets its unique heritage through this new branding effort," she said.
Staff writer Mary Catalfamo can be reached at (315) 282-2244 or mary.catalfamo@lee.net. Find her on Twitter @mrycatalfamo.