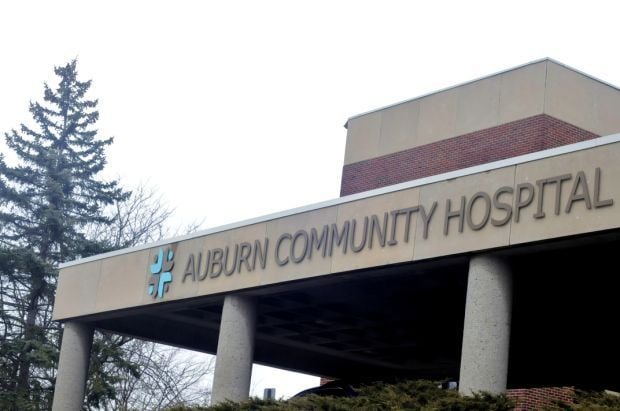 Auburn Community Hospital failed to take appropriate action regarding a doctor who was accused of engaging in inappropriate and dangerous behavior, including sexual harassment and "near misses" in caring for patients, according to a recent report from hospital regulators.
Conducted by the state Department of Health on behalf of the federal Centers for Medicare and Medicaid Services, an August inspection identified failings in several key areas in how the hospital handled 33 incident reports made in less than a year about an unnamed physician.
A federal statement of deficiencies and plan of correction, first reported on by syracuse.com, describes incidents in which ACH medical staff reported that a physician, referred to only as "Staff A," violated care guidelines during emergencies, improperly managed patients on ventilators, refused to follow protocol, failed to consider the opinions of consultants and transfer patients, and more. The report said 33 incident reports were filed between October 2017 and July 2018.
The issues have since been corrected as required by the plan, according to both the report and a public statement provided this week by ACH. However, a hospital spokesperson Friday declined to name the accused doctor or say whether they were still employed.
"Auburn Community Hospital leadership takes these matters very seriously and responded to the State concerns in a comprehensive and expeditious fashion. Further, questions regarding personnel matters will not be discussed publicly," the statement said.
In one of the 33 incident reports reviewed, Staff A allegedly ordered for medical staff not to speak during a heart attack resuscitation, in violation of American Heart Association guidelines. When a registered nurse tried to verify a medication, Staff A told the nurse to "shut up" before ordering a higher than recommended dosage of medication.
Other reports came from multiple fellow physicians, who reported Staff A's behavior and medical care, including one, "Staff I," who said there were a number of "near misses with patient's care that required his/her intervention," according to the report. That physician reported receiving no response from higher-level doctors with oversight responsibilities at the hospital.
Staff I eventually emailed CEO Scott Berlucchi. According to the report, Berlucchi told Staff I he would have the the hospital's quality control department look into the complaints, but Staff I was never made aware of any investigation.
In an interview with state investigators five days after receiving an email detailing complaints from Staff I, the medical staff president said no physicians had come to him with problems regarding another physician, and not Staff A specifically, the report said.
Investigators subsequently interviewed Berlucchi, who said three providers had come forward with concerns regarding Staff A, and that he had set up a "steering committee" to discuss them. However, the committee meeting minutes from December 2017 to August 2018 lacked any documentation regarding Staff A's medical care, according to the report.
The hospital did issue a cease and desist letter in June 2018 ordering Staff A to stop what the letter described as "frequent inappropriate name calling, unprofessional interactions, verbal abuse towards other employees ... use of profanity and insults, disruptive behavior ... in front of patients and their loved ones ... inability to control your behaviors, reactions, and emotions, ... and sexual harassment."
Despite the letter, according to the report, there was no monitoring plan enacted to ensure the doctor's improper behavior stopped.
The report also faulted the hospital's hiring practice. It found that a physician's proctoring plan, which requires a review of 10 medical records, was not completed as required despite Staff A's appointment to active medical staff in December 2017.
Staff writer Ryan Franklin can be reached at (315) 282-2252 or ryan.franklin@lee.net. Follow him on Twitter @RyanNYFranklin