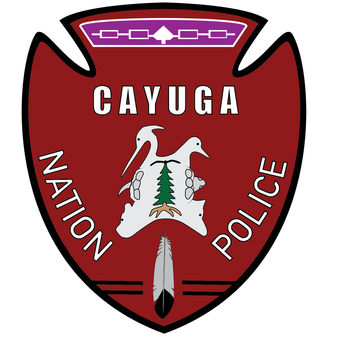 In a response to a request for guidance from the Seneca Falls Police Department, a letter from the federal Bureau of Indian affairs says the Cayuga Nation has the sovereign authority to enforce its own laws within the boundaries of its reservation.
The authority of the newly-created Cayuga Nation Police similarly came into dispute. Last week, the Cayuga County Legislature passed a resolution saying it did not recognize the Nation police's authority to exercise police powers, and opposed any of the Nation's sovereignty claims based upon the operation of a police force.
When the resolution came up during the committee process, Cayuga County Sheriff Brian Schenck said that, since the police force was established, his department was still being called to respond to incidences within the reservation, and told The Citizen Monday it will continue to do so.
However, BIA Director Darryl LaCounte, writing to Seneca Falls Chief of Police Stuart Peenstra in a June 17 letter, said that the Nation is entitled to exercise its inherent sovereign authority to enforce its own laws through a law enforcement program.
While the Nation does not have lands in trust, LaCounte cites a U.S. Supreme Court case to say all lands within the reservation's exterior boundaries are still considered Indian Country under federal law.
"Therefore, the Department's position is that the Cayuga Indian Nation May enforce its own criminal laws against Indians within the boundaries of the Reservation," LaCounte writes.
In a release, Clint Halftown, the federally-recognized representative for the Nation, praised the letter's support.
"This endorsement of our Nation's right to police our reservation lands and enforce our own laws is entirely consistent with the exercise of our inherent sovereign powers, as recognized by the federal government," Halftown said in the release.
The extent of the Nation police's authority is unclear. Schenck said he was aware of the BIA's guidance but had not yet had a chance to look into it. Attempts to contact the BIA and the Nation police were unsuccessful by press time.
Staff writer Ryan Franklin can be reached at (315) 282-2252 or ryan.franklin@lee.net. Follow him on Twitter @RyanNYFranklin
Get local news delivered to your inbox!
Subscribe to our Daily Headlines newsletter.