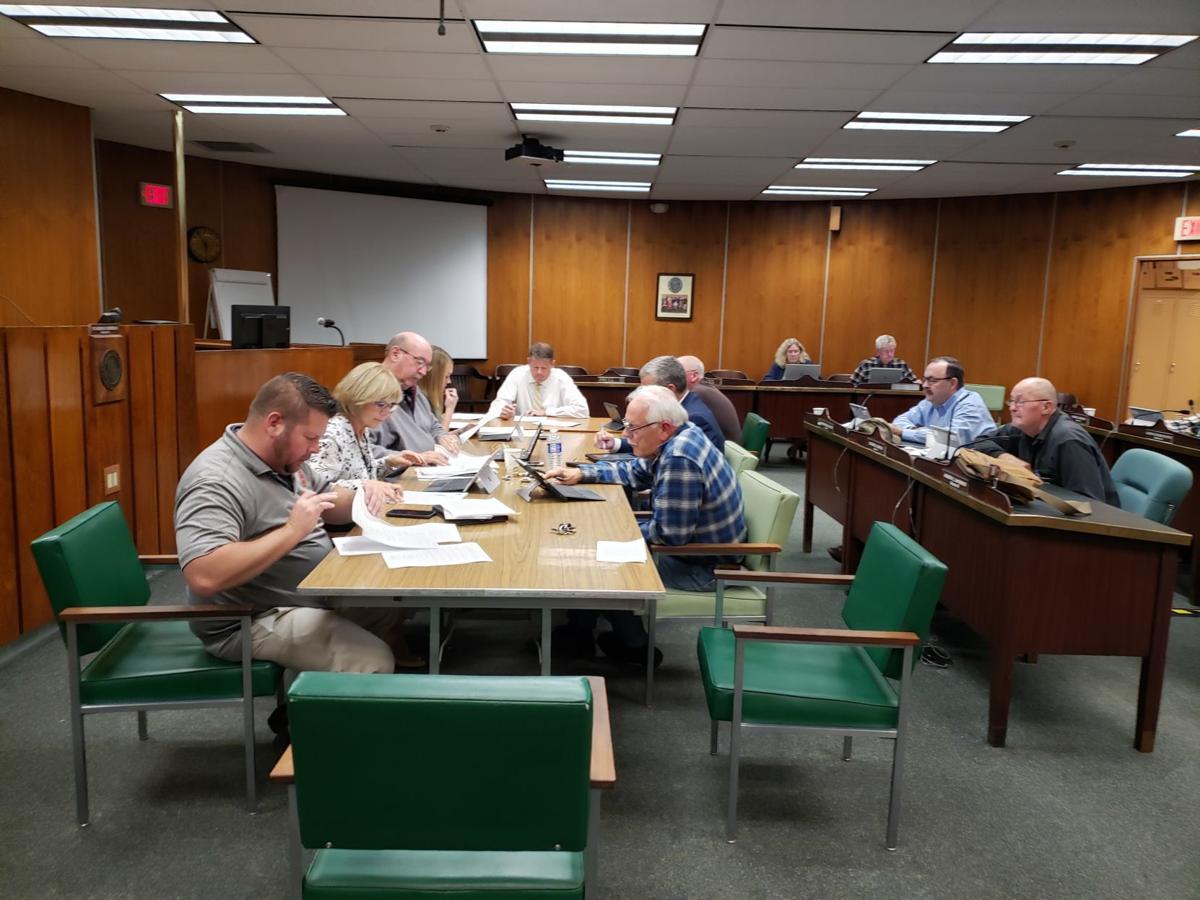 AUBURN — It's not often that resolutions are met with applause or exclamations of "hallelujah" and "finally," but that's what happened Tuesday when a Cayuga County Legislature committee voted to approve hiring a new director for the county's Emergency Management Office.
The Legislature's Ways and Means committee voted in favoring of hiring a new Director of Emergency Management Services, which leads the EMO. If approved by the full Legislature on Tuesday, it could bring an end to a turbulent period for the office, which has been without full-time staff since the start of the year.
Now, the Ways and Means committee has voted to appoint Amy Russett to the director position at a yearly salary of $67,000.
According to county Human Resources Administrator Lisa Lippoldt, Russett has a Master's degree in Homeland Security with a concentration in Emergency Management, a Bachelor's degree in criminal justice administration from Columbia University of Missouri, and extensive experience with administrative, financial and budgetary management.
MultiMed, a Baldwinsville-based ambulance billing company lists an Amy Russett with those same credentials as a financial analysis manager for the company, and says she was previously employed as a senior accountant at St. Joseph's Hospital in Syracuse.
A committee including representatives from stakeholder groups that work with the office including paid and volunteer fire departments, the ambulance, the Legislature and the office's deputy coordinators selected Russett out of five interviewed candidates who were selected from a list of 21 qualified applicants.
Judicial and Public Safety Committee Chair Chris Petrus, R-Brutus, said Tuesday it had been a long process, but felt making sure to involve the various stakeholders meant it had been done the right way.
Russett, he said, would be an asset to the overall emergency services community and Cayuga County as a whole.
"I think she is a stellar candidate," Petrus said.
Once the resolution was passed, Minority Leader Keith Batman, D-Springport called for a round of applause for the long-needed hire, which legislators readily participated in.
"Finally," Legislator Aileen McNabb-Coleman said.
The full Legislature is scheduled to meet next Tuesday at the County Office Building at 160 Genesee St., Auburn. Instead of the usual time, the meeting is planned for 10 a.m. as legislators are joined by local students for Student Government Day.
Staff writer Ryan Franklin can be reached at (315) 282-2252 or ryan.franklin@lee.net. Follow him on Twitter @RyanNYFranklin.