The Finger Lakes Land Trust is working on purchasing property on the eastern side of Owasco Lake, which would make it the third publicly accessible site on the 10 1/2-mile long water body. 
Executive Director Andy Zepp said the land trust is proposing to acquire 74 acres including 1,100 feet of shoreline near Indian Cove. The property will not have direct lake access as the land ends at a steep drop off similar to a bluff, Zepp said, but the public will be able to walk and view the lake from above.
Zepp also hopes to partner with conservation agencies to install some wetland features and nutrient management strategies to help protect the lake's water quality.
"Emerson Park is mowed lawn," Zepp said. "The (Owasco) Flats is a wetland, canoeing spot. This will be a place where people will take a walk and have these great views, and at the same time, this wetland restoration opportunity that will filter runoff, not just from this property, but from adjacent, privately owned land as well."
The land trust is in the fundraising stages now, but it hopes to have the property purchased by early next year.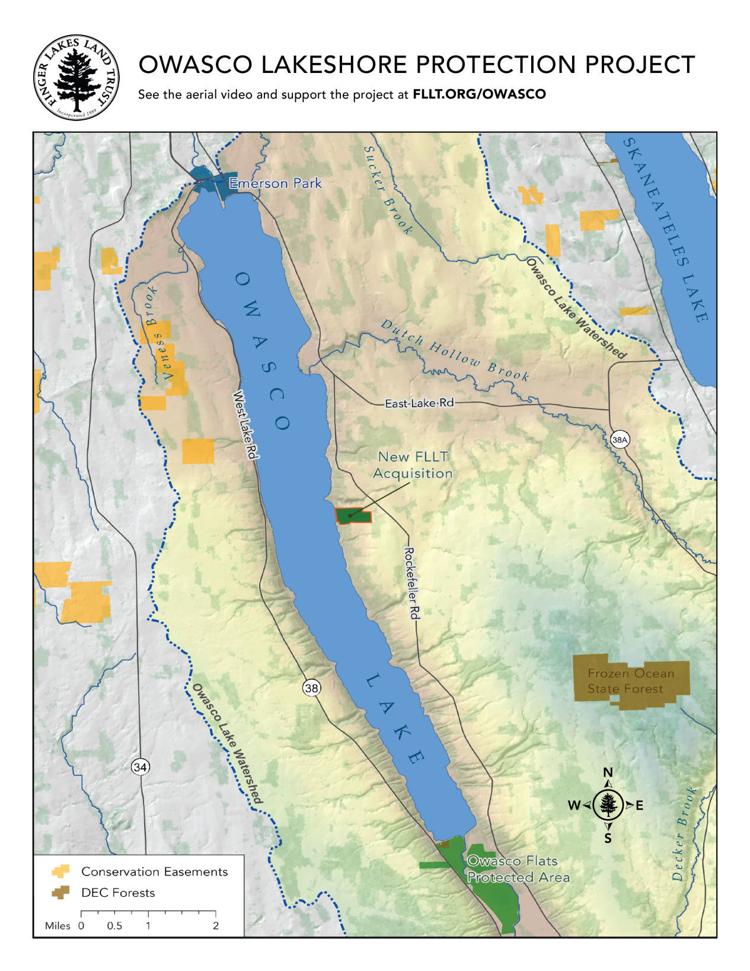 While the land trust, which is based in Ithaca, has worked in the Owasco Lake watershed before, namely at the southern end at the Owasco Flats, Zepp said this project is an exciting opportunity to work more in Cayuga County. The land trust is working closely with the Owasco Watershed Lake Association, too, on the proposal.
An information meeting on the land acquisition will be held at 7 p.m. Wednesday, Nov. 29 at the Phoenix Building, 2 South St., Auburn. For more information visit fllt.org/owascoproject.