AUBURN — It wasn't a family secret, but Pauline Copes Johnson grew up not knowing about her connection to American history. 
Her parents knew. Her older siblings knew. Other relatives knew. 
At 25 years old, Copes Johnson found out about the iconic figure in her family tree. It was then, 67 years ago, she learned she is Harriet Tubman's great-great-grandniece. 
"I thought this is the best thing that has ever happened to me that I was a relative," Copes Johnson recalled during an hour-long interview at her Parker Street home. 
The revelation sparked an interest in the woman Copes Johnson refers to as "Aunt Harriet." She embarked on a personal mission to learn as much as she could about the abolitionist, Civil War veteran and suffragist. 
Copes Johnson traveled across the United States and took a trip to Africa. But her education began, literally, at home. 
Parker Street
Copes Johnson has lived in this blue house on a quiet stretch of the city's west side her entire life. There's an official-looking street sign in her front yard that reads, "Harriet Tubman Ross Avenue." 
Neighboring her to the south is the Thompson Memorial AME Zion Church and parsonage — a property acquired by the National Park Service and part of the Harriet Tubman National Historical Park in Cayuga County. 
Tubman attended services at the church. After church, she would visit Copes Johnson's parents at the house. 
"My mother used to serve tea and crumpets and they used to talk," said Copes Johnson, who wasn't alive at the time but was told stories by family members who were present. "My older sister and brother told me that they had to go outside or go upstairs to their bedroom so that they could not hear the conversation. They weren't supposed to know anything going on between my mother and father and Aunt Harriet." 
The subjects of the Sunday conversations remain a secret. Copes Johnson speculates that they could've been talking about her father buying the house. Before Copes Johnson's parents lived there, she said it was the residence for the matron at the Home for the Aged established by Tubman on South Street. 
Based on the information she's gathered, Copes Johnson said her parents rented the house at the time of Tubman's visits. She believes her father eventually purchased the home. 
"I guess he did because this house was all clear," she added. 
Lifelong Auburnian
Copes Johnson grew up in the Parker Street home and attended West High School. She loved school — and she loved the close proximity of her house to school. 
"I made excuses to come home," she said with a chuckle. "When I had free time — study hall, I think it was — I made up an excuse. I'd leave my books home before I went to school and my excuse was to get my books. I'd come home and I'd get my books. That was fun ... I enjoyed my school years." 
It was in a class at West High School that she received her first job opportunity. Representatives from New York Telephone Company visited her home economics class. The company needed operators at its Auburn office, so Copes Johnson applied. 
There was a test, she recalled. Two men from the company listened to her as she participated in the verbal exam. 
"They probably thought that I was going to talk with a Southern drawl," she said. "I said I'm not from the South. I was born right here in Auburn." 
She passed the test and started her job as a telephone operator. She worked for New York Telephone for two years until the company moved out of Auburn. 
A bulk of Copes Johnson's professional career was at Red Star Express Lines, a former Auburn-based trucking company. She worked as a secretary there for nearly 20 years and, during her time with the company, became a notary public. Her license is active, according to the New York Department of State. 
A memory she has of both jobs is that she was the only African American. That may have been an intimidating environment for some, but not Copes Johnson. 
"I'd been by myself, which I really liked because there was no other African Americans to try to influence me and so I was glad that I got those two jobs," she said. 
Despite being the only person of color at both companies, she said people were kind to her. It was more challenging during her younger years, she explained, because some classmates in school would call her names. 
Much like her great-great-grand aunt, she didn't accept those conditions. She fought back. 
"I used to fight because I knew that I was just as good as they were, just as clean as they were and just as smart as they were," she said. "They quit calling me names after a while. They found out that I was a sturdy person." 
Talking Tubman
After Red Star left Auburn, Copes Johnson sought new employment. She worked at Sears' Fingerlakes Mall location, but left when scheduling became a problem. Through the Green Thumb Agency, she pursued a job at the Harriet Tubman Home. 
However, the nonprofit organization bearing her relative's name wouldn't hire her. She settled for a volunteer role at the historic site. That's when she became more interested in learning about Tubman's contributions. 
When groups or schools would call the Harriet Tubman Home asking for someone to come and give a presentation about Tubman, it was often Copes Johnson who made those trips. She visited schools in Auburn and central New York, but also traveled out of the area. 
She's been as far west as Albuquerque, New Mexico. She visited other states, including Kentucky and Ohio. She's made several trips to New York City. 
Copes Johnson's most memorable trip was to Ghana. In 2004, she traveled with a New York City-based theater group to the African country. She went against her doctor's advice — he told her not to go because she recently had double hip replacement surgery. He worried that she wouldn't have access to the care she needs if complications arose. 
But she wasn't going to miss the trip of a lifetime. She didn't have any health problems during the visit. She was "instooled" as the second Harriet Tubman by a tribal chief. She described the installation as being "instooled" because they required her to stand on a stool during the ceremony. 
The main purpose of the trip was to learn more about Tubman's grandmother, Modesty, who is believed to have lived in Ghana or the Ivory Coast. Unfortunately, she didn't glean any new information about Modesty. 
There is a reason why Copes Johnson has been willing to travel across this continent and to others. 
"I was trying to keep (Tubman's) name alive because I think that she has done something wonderful for the United States," she said. "I don't think there's any man around that did what she did." 
Tubman's contributions are well documented. She escaped from slavery in Maryland, returned to help free other enslaved people and served with the Union Army in the Civil War. 
During the latter part of her life, Tubman lived in Auburn. Her former brick residence and the Home for the Aged she established are part of the national historical park bearing her name. 
Copes Johnson played a role in lobbying for the legislation that created the national park. She's also been engaged in the effort to put her great-great-grand aunt on the $20 bill. 
In 2016, she wrote a letter to Treasury Secretary Jacob Lew urging him to put Tubman's likeness on paper currency. Later that year, Lew announced changes to paper money that included Tubman replacing President Andrew Jackson as the face of the $20 bill. 
That effort has been delayed under President Donald Trump's administration. 
"I think there is bias because (Treasury Secretary Steven Mnuchin) doesn't want Aunt Harriet on the $20 bill and besides that, Trump is his boss and Trump has probably put it through his thick head not to have a woman on the currency and not a black woman anyhow," Copes Johnson said. 
As she awaits the $20 bill redesign, Copes Johnson is pleased that Tubman has received more attention over the last several years. Between the national parks in Auburn and Maryland, the $20 bill campaign and an upcoming film about the abolitionist, there is a greater awareness of her contributions. 
Copes Johnson hopes that continues. 
"I want people to know all about Aunt Harriet," she said. "I want all African Americans to be treated fairly. After all, we are all human beings just like you. We wish to be treated the same." 
Pauline Copes Johnson 1.JPG
Pauline Copes Johnson 2.JPG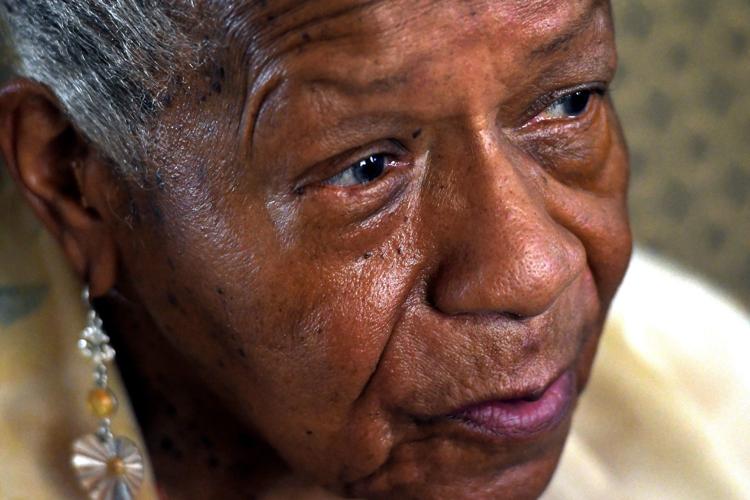 Pauline Copes Johnson 3.JPG
Pauline Copes Johnson 4.JPG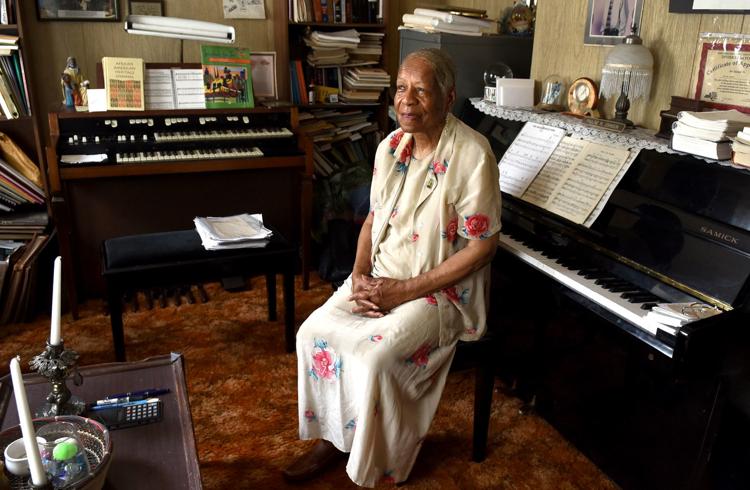 Pauline Copes Johnson 5.JPG
Pauline Copes Johnson 6.JPG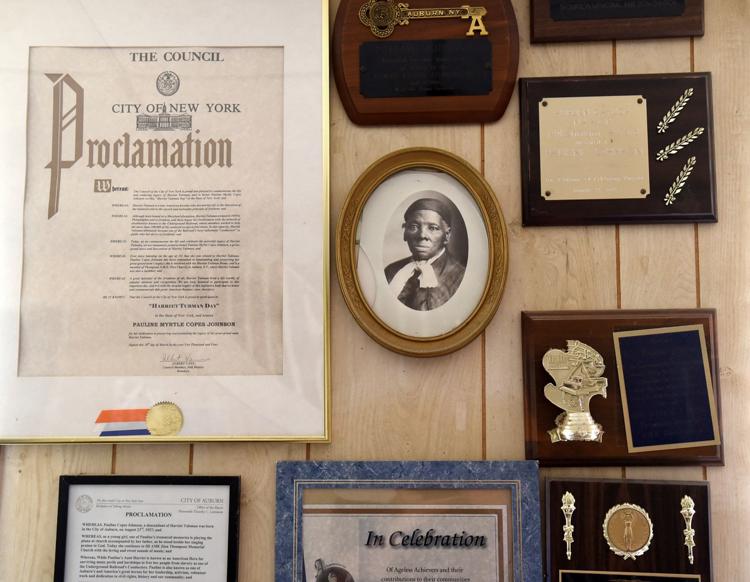 Pauline Copes Johnson 7.JPG
Pauline Copes Johnson 8.JPG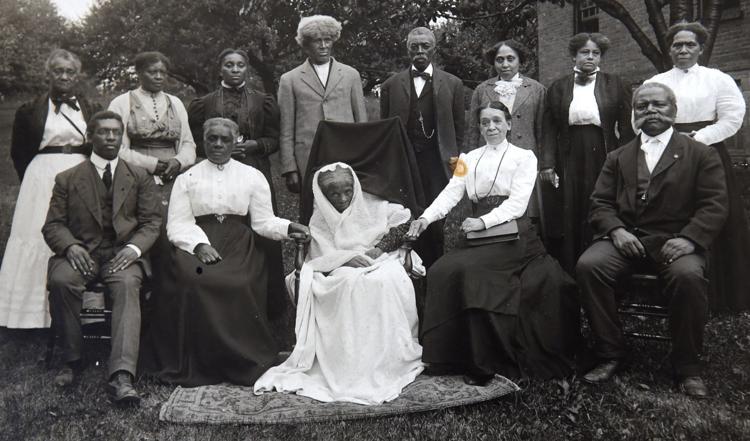 Pauline Copes Johnson 9.JPG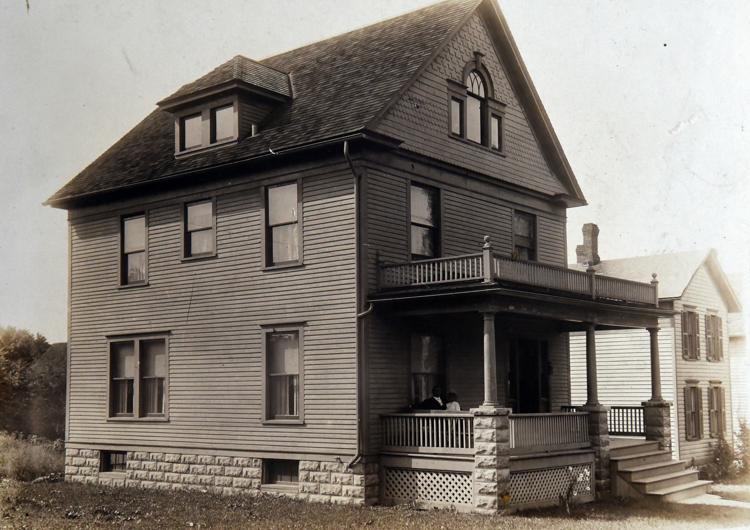 Pauline Copes Johnson 10.JPG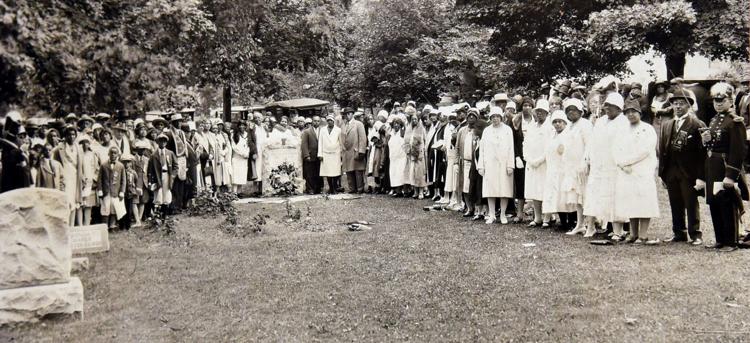 Pauline Copes Johnson 11.JPG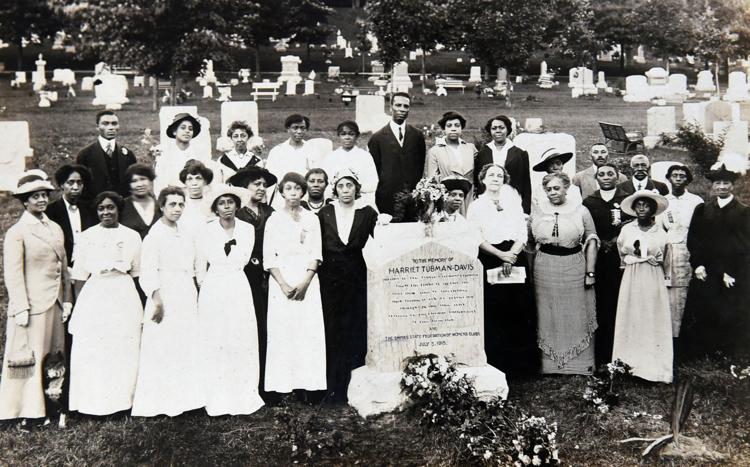 Pauline Copes Johnson 12.JPG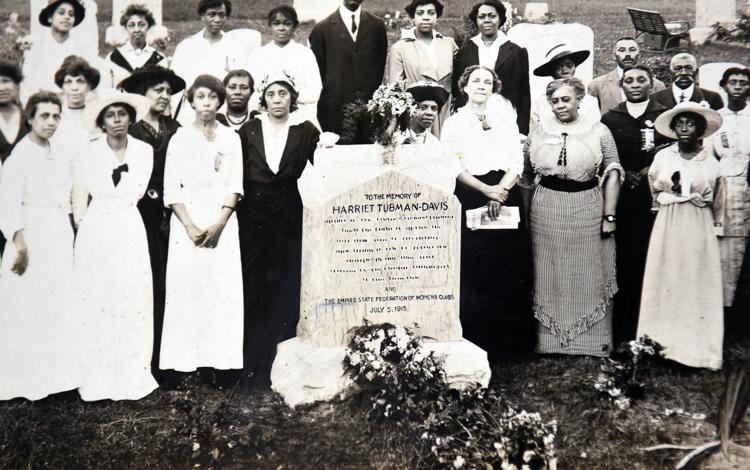 Pauline Copes Johnson 13.JPG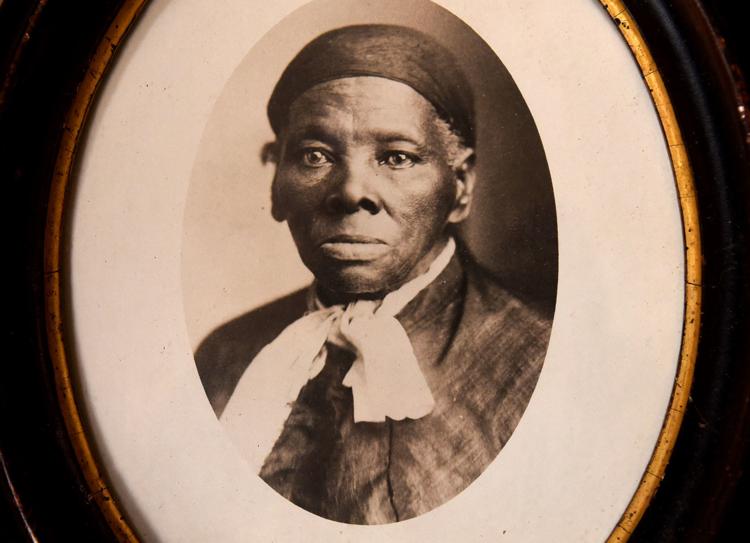 Online producer Robert Harding can be reached at (315) 282-2220 or robert.harding@lee.net. Follow him on Twitter @robertharding.