WEEDSPORT — A tribute to a former undersheriff for the Cayuga County Sheriff's Office who died from cancer connected to his service in New York City after the Sept. 11, 2001 terrorist attacks could be seen from a distance in Weedsport Saturday.
A large American flag hoisted by two fire trucks greeted people who attended the funeral of Stephen B. McLoud. The flag loomed over the road entrance of Weedsport Junior-Senior High School, where the service was held.
McLoud, who died Aug. 29 at age 59, helped in search and recovery efforts after the attacks on the World Trade Center. His obituary said exposure during that assignment caused the cancer that lead to his death. The sheriff's office referred to McLoud's passing as a "line of duty death."
The Auburn-born McLoud was a Weedsport school district graduate and received a associate's degree in criminal justice from Cayuga Community College. He became the first full-time police officer for the village of Weedsport in 1982, the obituary said, and went to the sheriff's office in 1983. By 1991, he was promoted from patrol deputy to investigator and served as undersheriff from 2003 until he retired in 2006. He had also been a 35-year member of the Weedsport Fire Department, served as a County fire investigator and been on the Finger Lakes Drug Task Force.
The sound of bagpipes cut through the air in the school's auditorium Saturday, halting the conversation and greetings among attendees as the service started. A line of law enforcement personnel took turns saluting McLoud's casket. Members of fire departments such as Moravia, Sennett and Aurelius acknowledged McLoud, as well.
Cayuga County Sheriff Brian Schenck said he "had the pleasure of working personally" with McLoud for nine years at the sheriff's office. The current sheriff said that when he started, McLoud was the chief criminal investigator, overseeing the criminal investigation division. Schenck said he developed an interest in criminal investigation, and McLoud helped him improve his investigative abilities, allowing him to work on cases himself instead of giving them to the division McLoud supervised.
"Steve's willingness to direct and help me had a significant impact on me personally," Schenck said. "I will be forever grateful for the guidance and mentorship that he gave me early in my career. Steve influenced many people in a positive way."
Schenck said McLoud did not shy away from the opportunity to assist in post-9/11 New York City. Schenck said the office lost a member of its "law enforcement family" in McLoud and addressed McLoud's wife, Anne Chapman McLoud, children Kenneth McLoud and Ashley Nevidomsky and his other family members.
"Know going forward that your family is part of our family and always will be. Thank you for sharing Steve with us and know that we will never forget 703's service and the positive impact he had on all of us," Schenck said, referencing McLoud's call sign.
Doug Wallace, who serves as chaplain for the sheriff's office and various fire departments said that he hoped the service would allow attendees to gain some healing, comfort and hope. Former sheriff Rob Outhouse, who had been in command during McLoud's tenure as undersheriff, sometimes paused as he spoke, occasionally visibly overcome with emotion and suppressing tears.
Outhouse recalled meeting McLoud in the 1980s when the latter was a "wide-eyed young man," constantly seeking to learn. Outhouse praised McLoud's work ethic and said that when he became sheriff McLoud was "the only choice" for his second in command.
You have free articles remaining.
"I can never explain how valuable he was. How valuable he is. How valuable he will always be. I will dream of him," Outhouse said.
A series of sniffles could be heard throughout the auditorium after Outhouse finished, with crimson-faced attendees dabbing their eyes with tissues.
"When I was first asked —  or maybe it was told — I had to speak this morning, a chill ran down my spine," Weedsport Fire Chief David James said. "What can I possibly say to describe and define the life of Stephen B. McLoud?"
James said that throughout his time in the fire department and law enforcement, "family was Steve's backbone." The chief praised McLoud's service as a volunteer firefighter, adding that he "never once looked back" throughout decades of service.
"Steve, I'm not going to say goodbye today, because a wise person once told me, 'Goodbyes are forever.'" James said. "Depending on what you believe, we will meet again some day. And when we do, the angels will sing." 
Some songs were also played at the service and Wallace spoke.  An end of watch ceremony honoring McLoud was also done. Afterwards, attendees left the auditorium and various people brought McLoud's casket outside of the school to a horse-drawn carriage. Attendees were scattered on the junior-senior high school's lawn, largely silent outside of a stray cough or whisper. 
The carriage eventually left the area, with various sheriff's office vehicles and police vehicles from Syracuse, Auburn and other municipalities following, lights ablaze. Various fire department vehicles were involved as well, with the procession making its way through the village and ending at the county fairgrounds.
Before people left the auditorium, Wallace told the audience to not let their memories of McLoud fade.
"What we've got left are memories and whenever you talk about those memories, you have to remember, you're honoring him. Cherish those memories you have of him," Wallace said.
Steve McLoud Funeral 1.JPG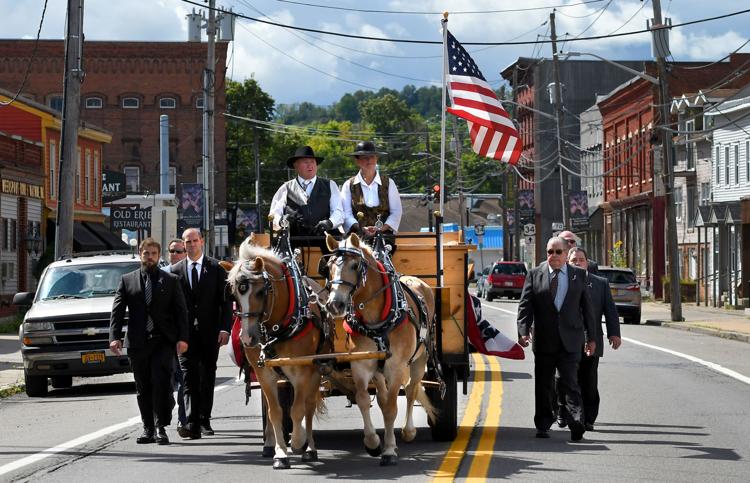 Steve McLoud Funeral 2.JPG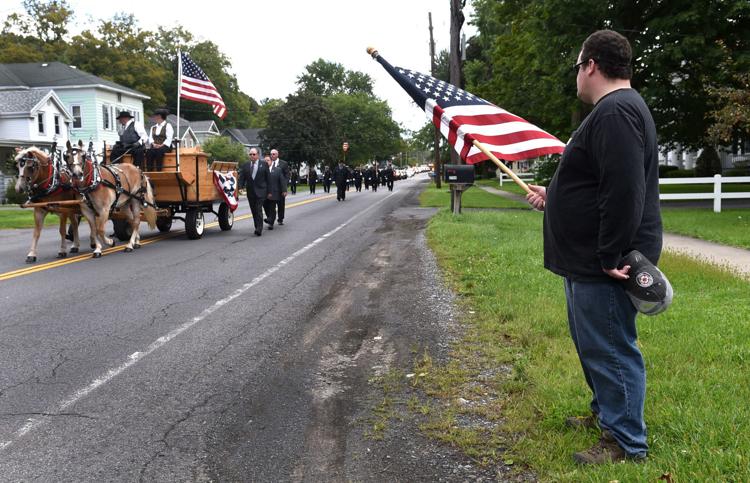 Steve McLoud Funeral 3.JPG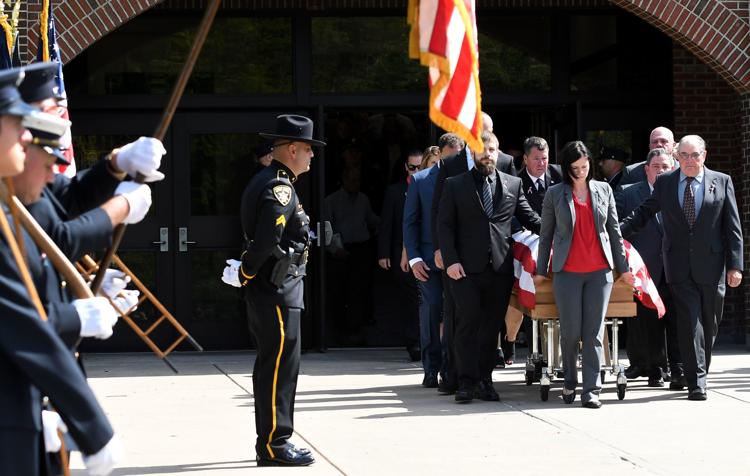 Steve McLoud Funeral 4.JPG

Steve McLoud Funeral 5.JPG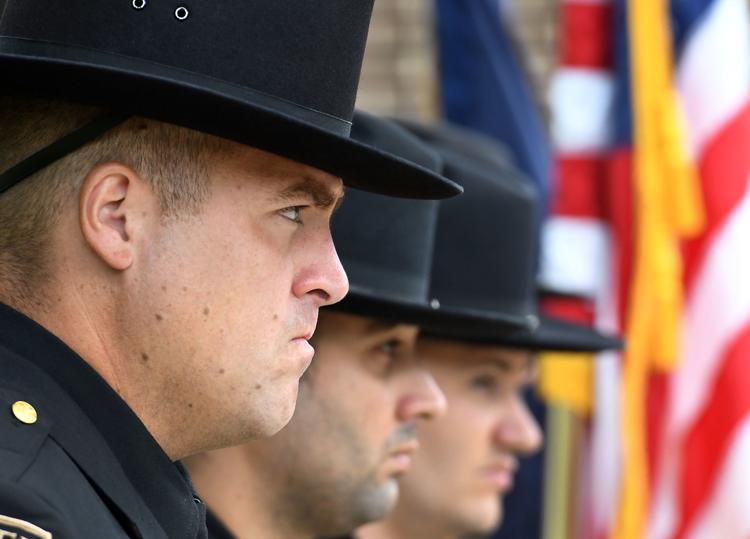 Steve McLoud Funeral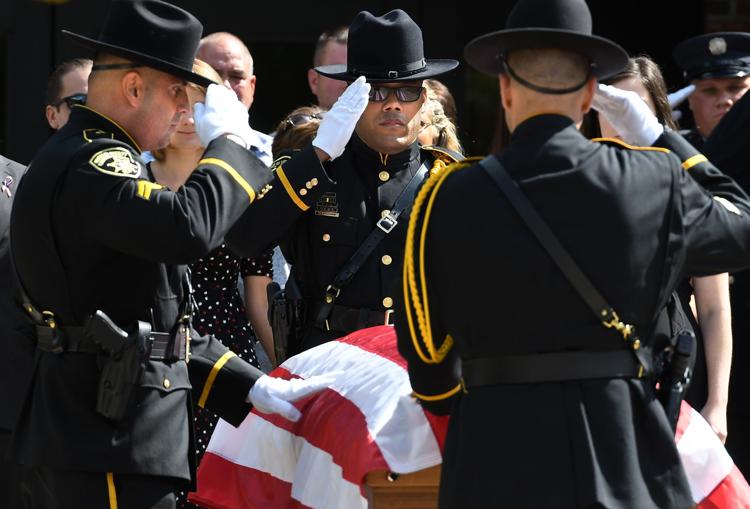 Steve McLoud Funeral 7.JPG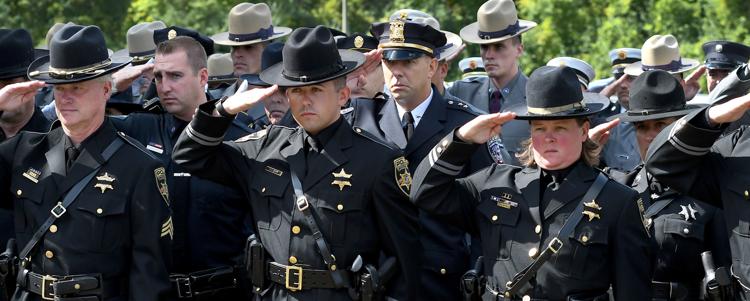 Steve McLoud Funeral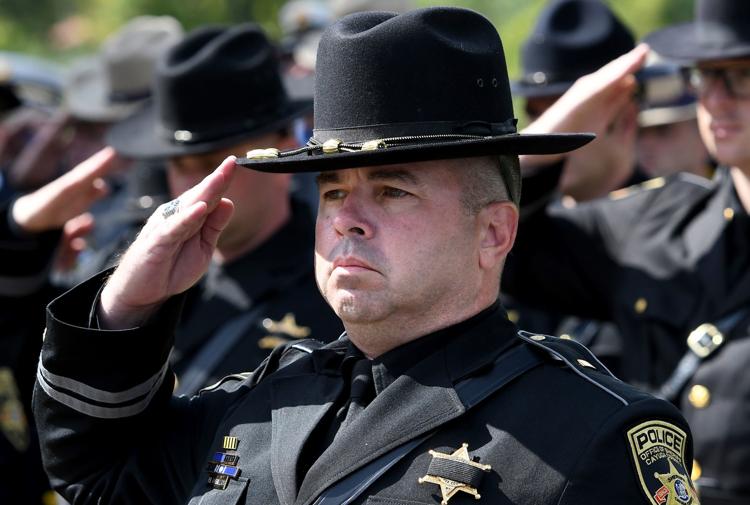 Steve McLoud Funeral 9.JPG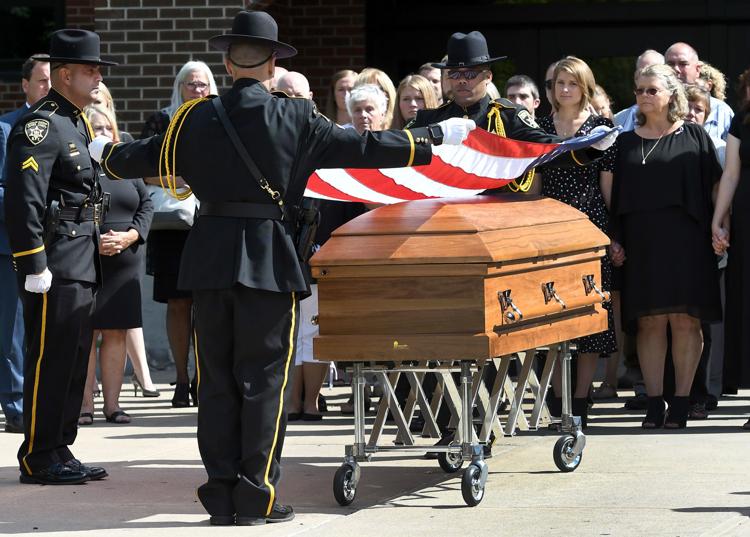 Steve McLoud Funeral 10.JPG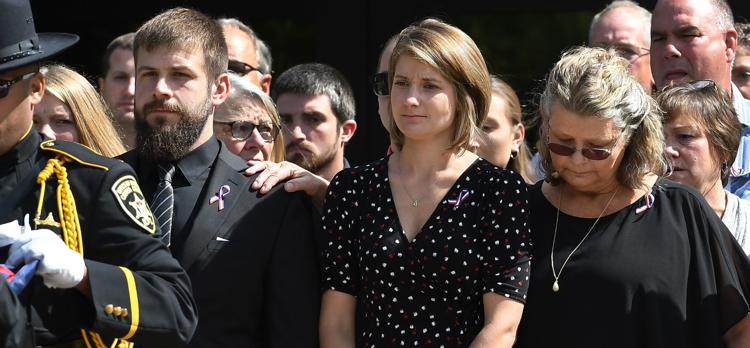 Steve McLoud Funeral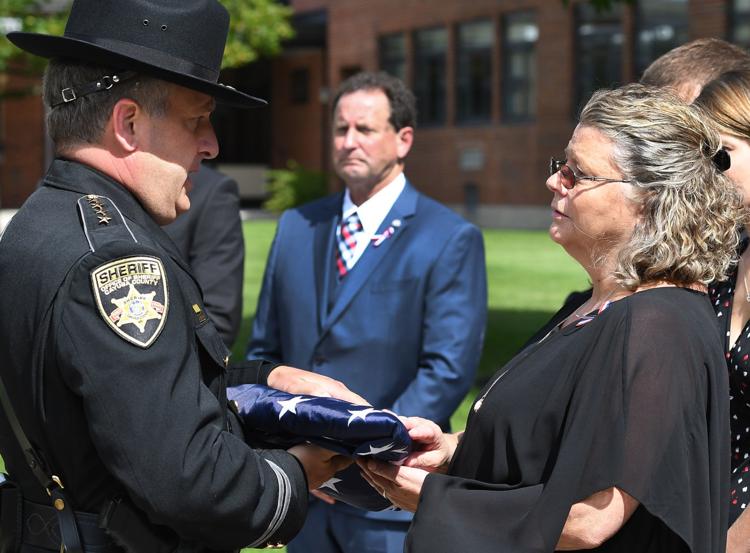 Steve McLoud Funeral 12.JPG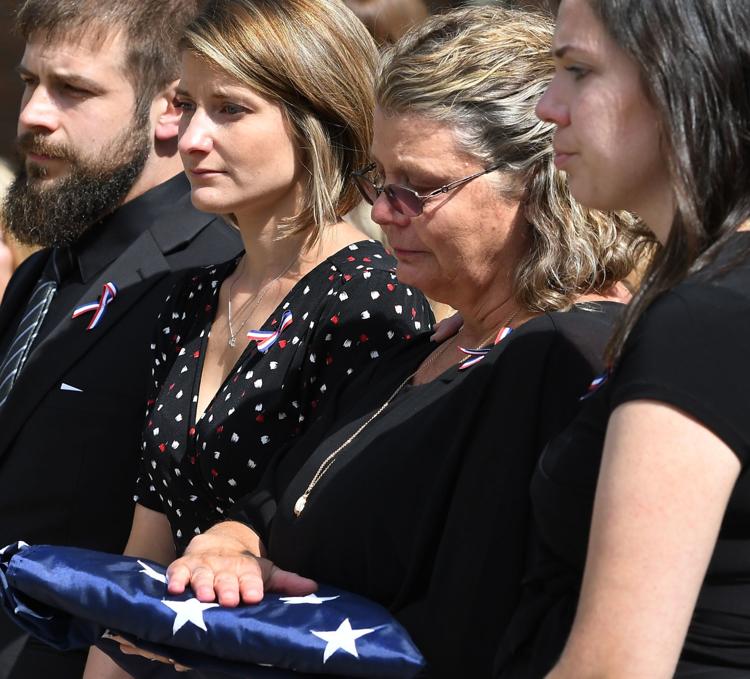 Steve McLoud Funeral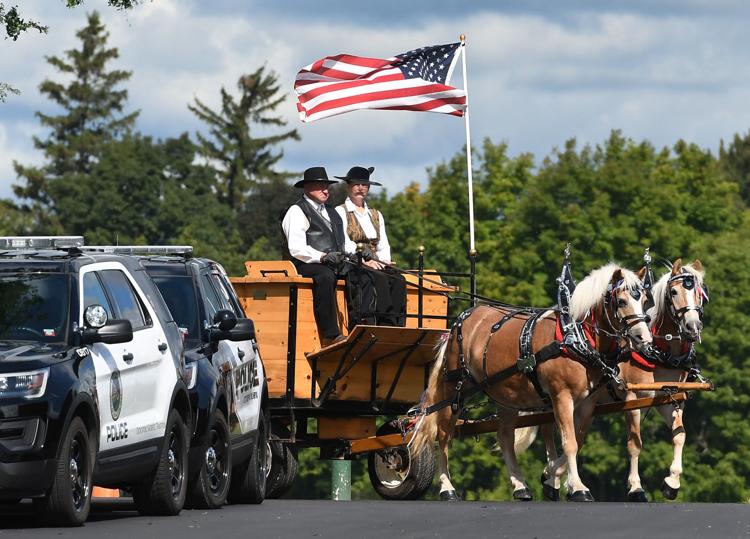 Steve McLoud Funeral 14.JPG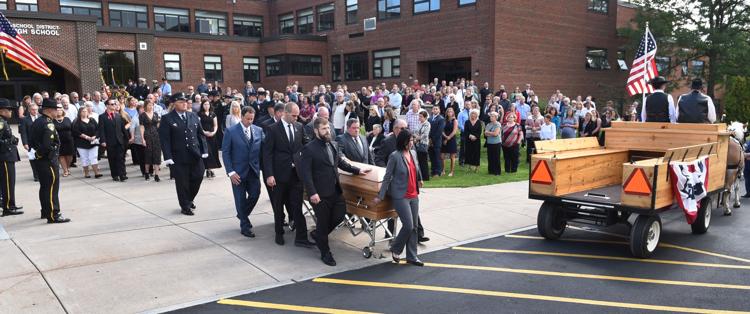 Steve McLoud Funeral 15.JPG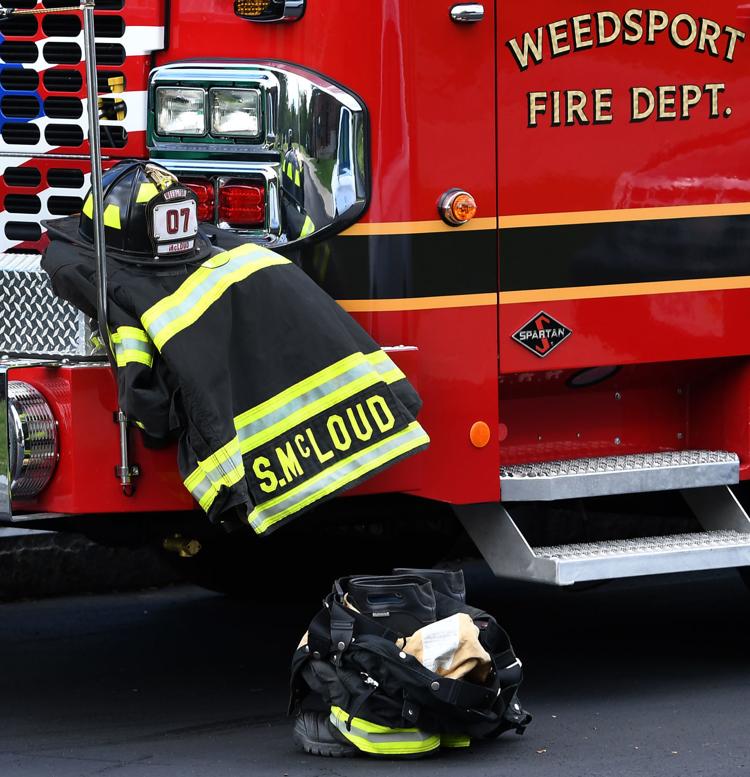 Steve McLoud Funeral 16.JPG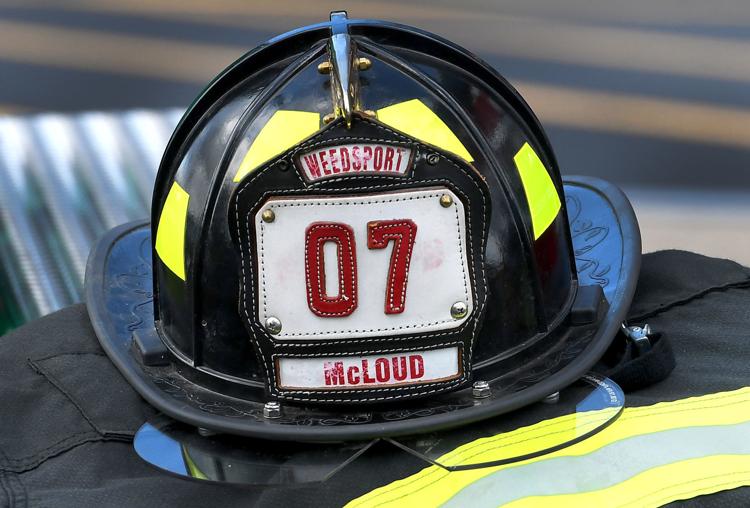 Steve McLoud Funeral 17.JPG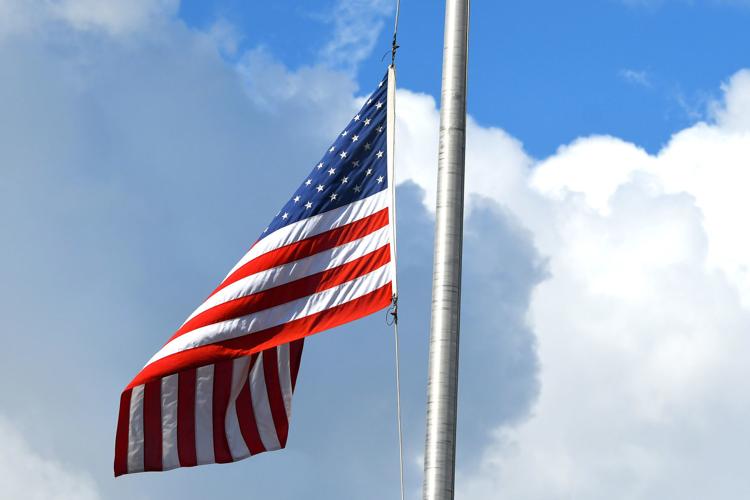 Steve McLoud Funeral 18.JPG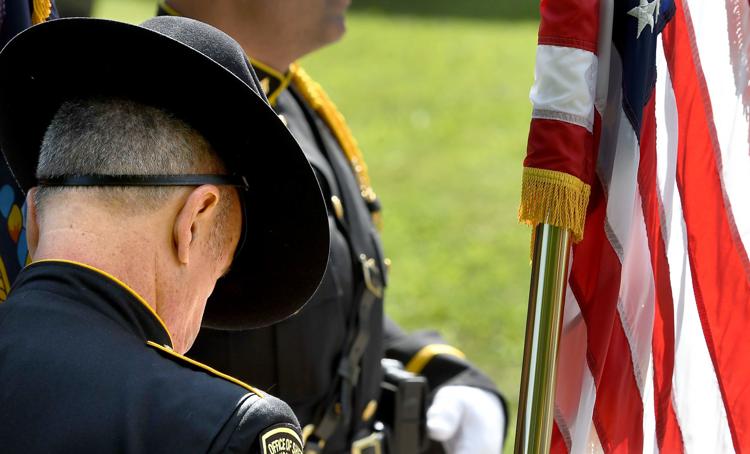 Steve McLoud Funeral 19.JPG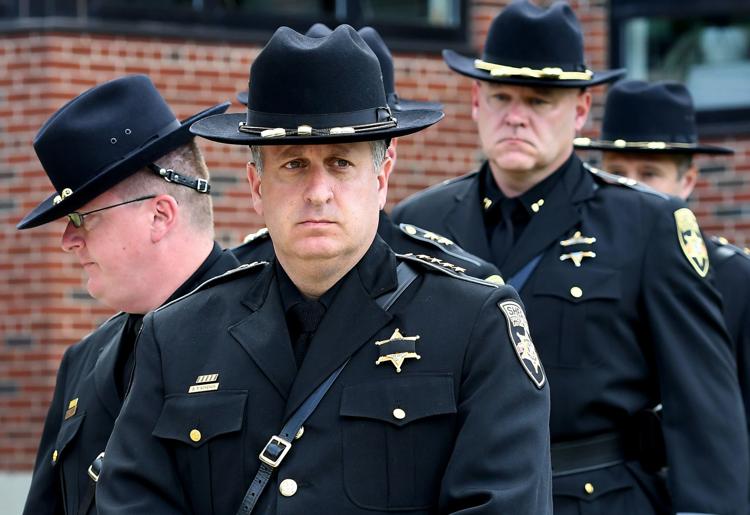 Steve McLoud Funeral 20.JPG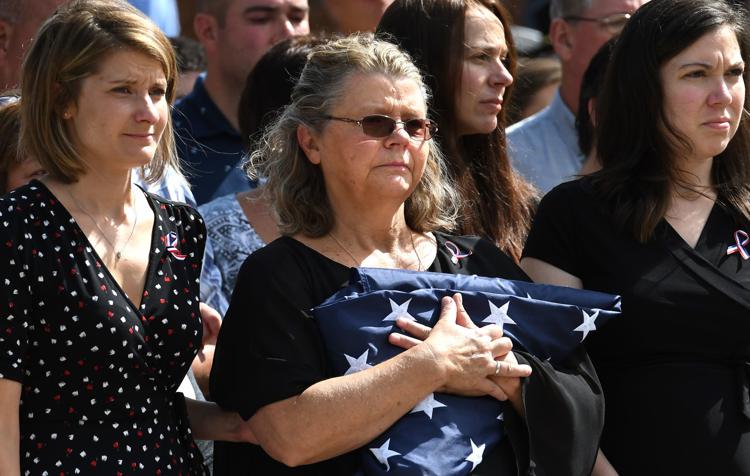 Steve McLoud Funeral 21.JPG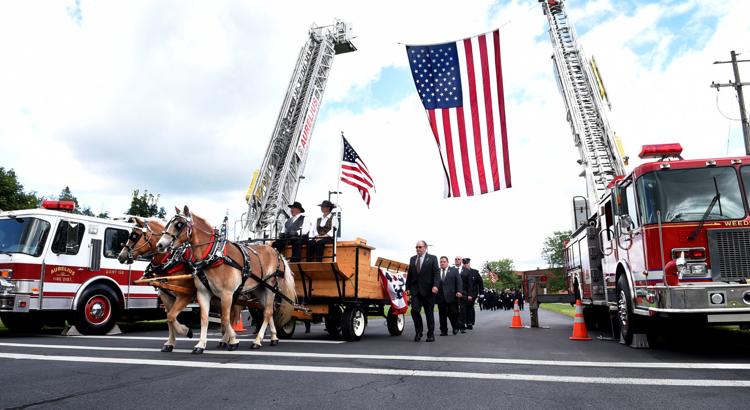 Steve McLoud Funeral 22.JPG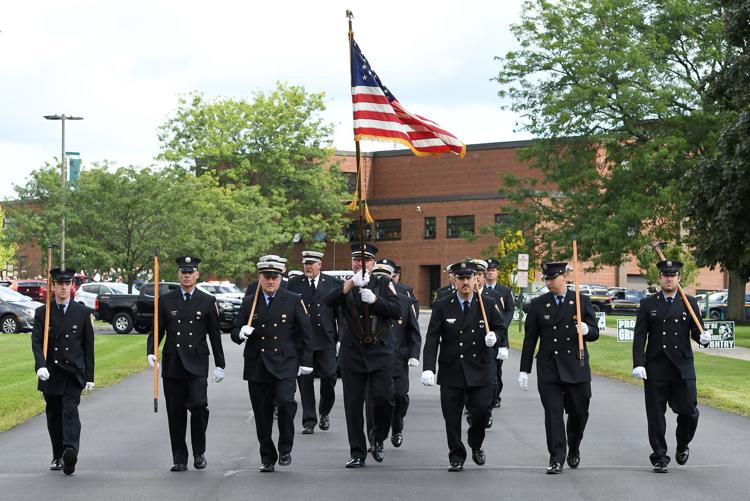 Steve McLoud Funeral 23.JPG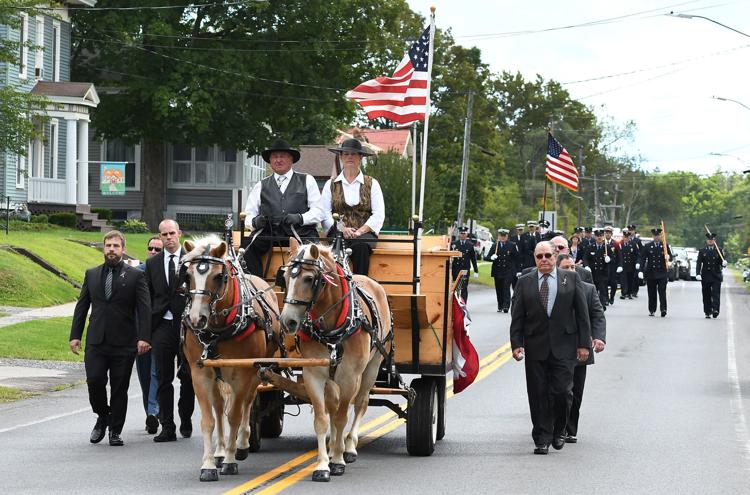 Steve McLoud Funeral 24.JPG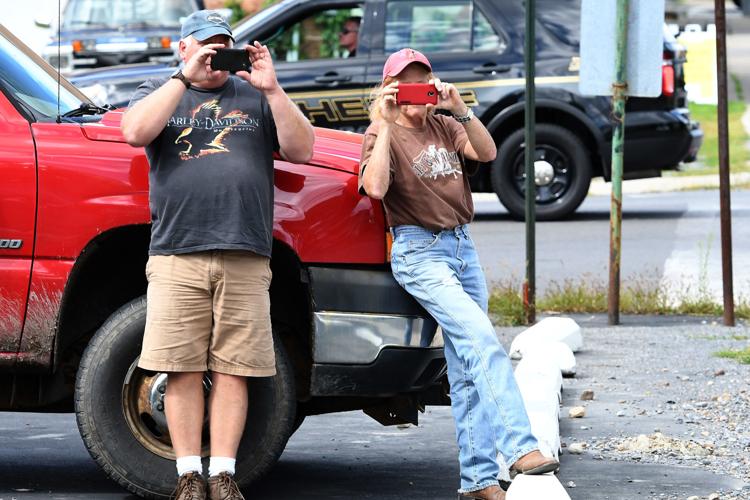 Steve McLoud Funeral 25.JPG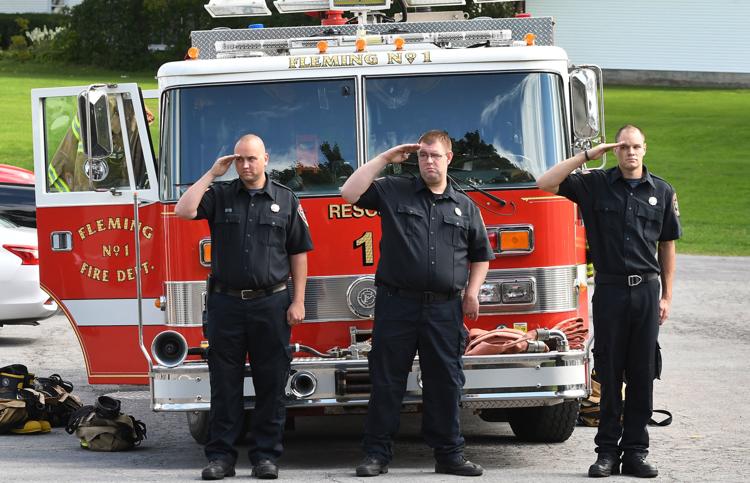 Steve McLoud Funeral 26.JPG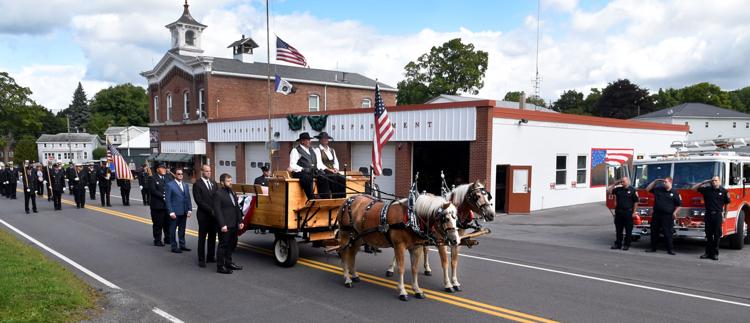 Steve McLoud Funeral 27.JPG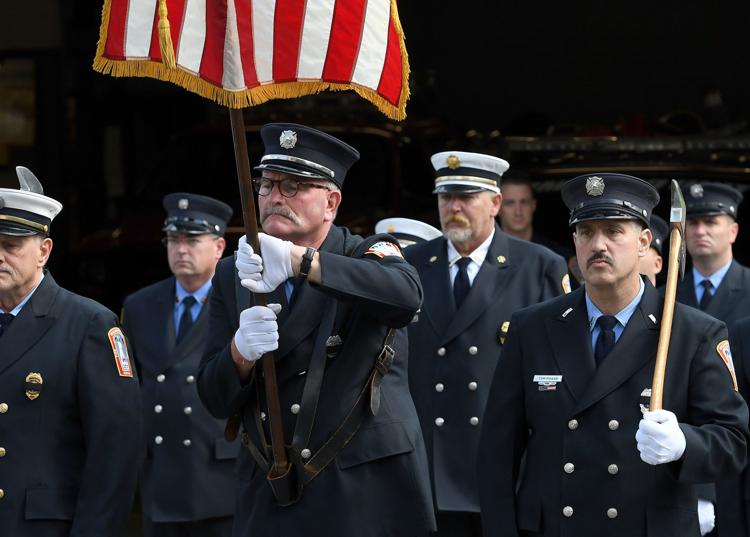 Steve McLoud Funeral 28.JPG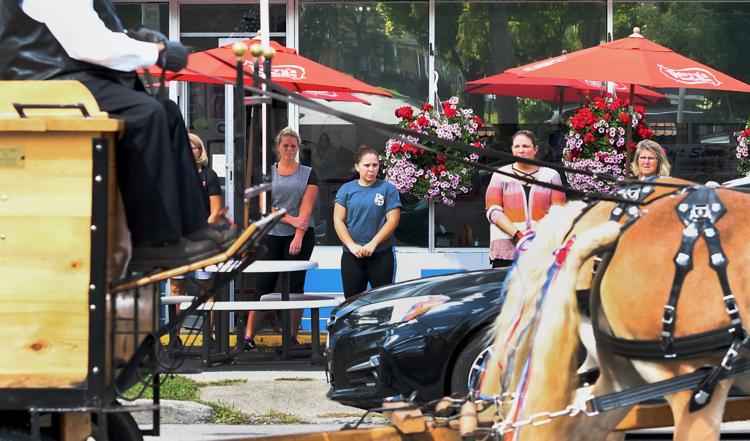 Steve McLoud Funeral 29.JPG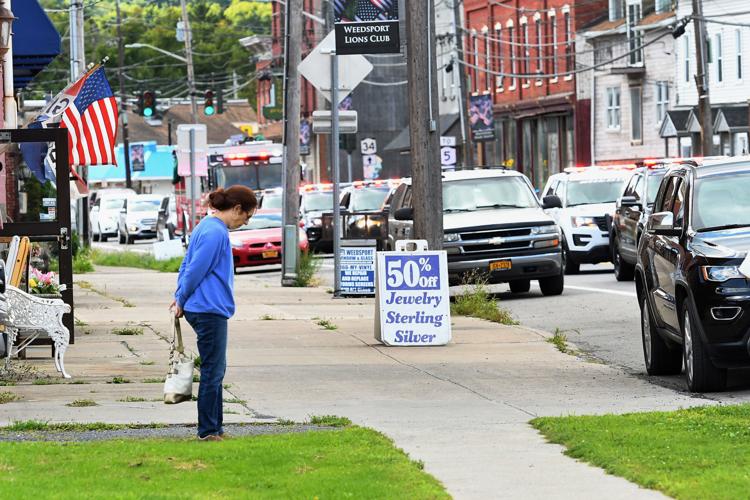 Stephen B. McLoud