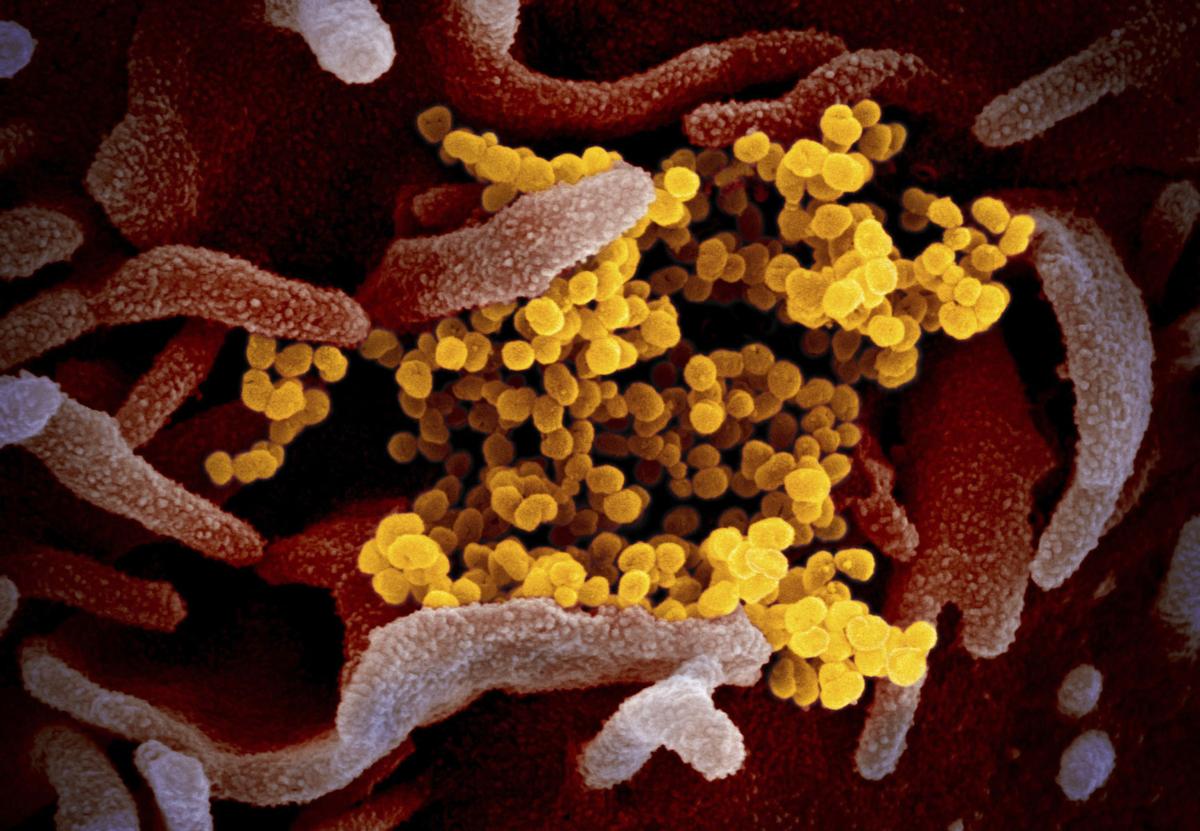 A handful of stores in Cayuga County agreed to pay fines after violating state directives in effect during the COVID-19 pandemic. 
The Cayuga County Board of Health on Tuesday approved the consent orders signed by four businesses — Ed and Jean's Market in Port Byron, Family Dollar in Auburn, Kwik Fill on Genesee Street in the city and Maxwell's Food Store. By signing the orders, the businesses agreed to pay $50 fines. 
In each case, the stores violated the state order requiring residents to wear a face covering when they can't maintain social distancing in public. Gov. Andrew Cuomo also issued an order allowing businesses to deny entry to individuals who aren't wearing face coverings. 
At Ed and Jean's, a Cayuga County Health Department employee observed a customer in the store without a face covering. There was a similar situation at Kwik Fill, where four patrons weren't wearing face coverings while in the convenience store. 
The two other fines were due to employees not properly wearing face coverings. An employee at Maxwell's was wearing a face covering below her chin while working at the cash register. She did not have her face covered as customers checked out and social distancing could not be maintained. 
Family Dollar was issued a consent order because of the actions of its store manager. According to documents, the manager didn't cover her nose with a face covering. When asked to cover her nose, she refused while working at the cash register. The health department observed her cashing out a customer with her nose exposed. 
Kathleen Cuddy, the county's public health director, explained in a past interview that a consent order is usually issued when a business has committed a second offense. For the first offense, the department warns the business and educates them about the COVID-19 regulations. 
If there is a repeat offense after a consent order has been issued, then the business may face a hearing and the likelihood of a larger fine. 
So far, there haven't been any repeat offenders. But Eileen O'Connor, the county's director of environmental health, hinted there may be a pair of repeat offenses to examine. She said there could be a hearing for at least one business that has committed another violation. 
During the board of health's meeting, there was an extended discussion about Wegmans in Auburn. It was revealed that a consent order was sent to Wegmans for violating the COVID-19 rules. O'Connor said Wegmans paid the $50 fine, but did not sign the consent order. 
An attorney for Wegmans sent a letter more than a week ago in response to the health department's consent order. O'Connor, who summarized the letter's contents, said Wegmans "felt that they were not responsible for their customers." 
While the health department plans to discuss the letter further with Christopher Palermo, the county attorney, at least two participants offered their reactions during the board of health meeting. 
Ralph Battista, a board member, expressed surprise that Wegmans would respond to the consent order by saying they aren't responsible for their customers. 
"I always thought of them as taking the approach of being a good corporate citizen," Battista said. 
Nancy Purdy, the department's director of community health services, said she spoke to a representative at Wegmans' corporate office in Rochester early in the pandemic response. She described it as a "good conversation," but added a blunt assessment of the grocery store chain's position. 
"I just don't think they believe in it. That's the bottom line," she said. "Because Wegmans would be out there in front to implement any strategy and use all the human behavior techniques to get it done. I just don't think they believe in it." 
Politics reporter Robert Harding can be reached at (315) 282-2220 or robert.harding@lee.net. Follow him on Twitter @robertharding.