When State University of New York Chancellor Jim Malatras praised SUNY Potsdam for administering more than 30,000 doses at its COVID-19 vaccin…
While at the White House for a meeting on an infrastructure plan, U.S. Rep. John Katko didn't miss an opportunity to invite President Joe Bide…
U.S. Rep. John Katko sat in the Oval Office at the White House Thursday. Seven other members of Congress were there. President Joe Biden was a…
U.S. Rep. John Katko joined with Republicans in voting against a major election reform package that the House of Representatives passed late W…
With the introduction of a third COVID-19 vaccine, New York will experiment with a new concept: Overnight hours for its state-run mass vaccina…
There was a light-hearted jab at Notre Dame football, but plenty of serious questions about the State Department's operations. 
Despite bipartisan calls for Gov. Andrew Cuomo to resign, most Cayuga County-area state lawmakers aren't ready to get on board the growing ban…
U.S. Rep. Lee Zeldin, a four-term congressman representing part of Long Island and a former state senator, said Tuesday that he is considering…
Cayuga County Democratic Chairman Ian Phillips is calling on Gov. Andrew Cuomo to resign after three women, including two former aides, accuse…
A pilot program in New York could make it easier for customers to enter businesses or fans to attend sporting events by confirming whether the…
A $2.7 million project to control stormwater runoff is breaking ground in Sterling.
At a Feb. 25 meeting, Christina Selvek, Auburn's director of capital projects, provided the Auburn City Council an update on the progress of t…
The approval of the Johnson & Johnson COVID-19 vaccine will help increase the number of doses that will arrive in New York this week. 
After two former aides accused Gov. Andrew Cuomo of sexual harassment, members of Cayuga County's state legislative delegation support an inve…
Dan Diller and Auburn native Brian McKeon are members of different political parties. But as staffers on the Senate Foreign Relations Committe…
Onondaga County Ryan McMahon provided a COVID-19 briefing on Monday, March 1.
In his first post-presidency speech, Donald Trump addressed the crowd at the Conservative Political Action Conference, called for unity within…
Over a 24-hour period, Gov. Andrew Cuomo faced new sexual harassment allegations and calls for an independent investigation. But it wasn't unt…
The Auburn City Council next week will vote on a proposed land transfer to the neighbor of a city-owned downtown parcel who had worked to bloc…
Cayuga County Legislature Chairperson Aileen McNabb-Coleman was the guest on the "Inside Government with Guy Cosentino" show recorded Feb. 23 …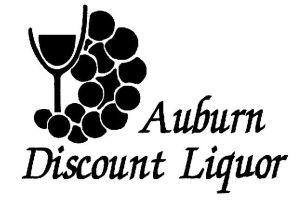 Auburn Discount Liquor & Wine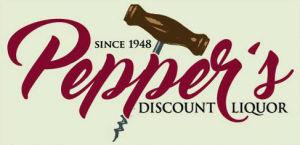 U.S. Rep. John Katko joined with other Republicans in opposing the $1.9 trillion COVID-19 relief proposal that the House of Representatives pa…
Today's guest is Bill Hammond, senior fellow of health policy at the Empire Center. Bill discussed his efforts to obtain the true number of CO…
U.S. Rep. John Katko was one of three Republicans who joined with House Democrats on Thursday to pass a bill that would prohibit discriminatio…
If the federal government wants to ensure localities receive aid, Onondaga County Executive Ryan McMahon thinks they should bypass the state g…
For voting to impeach President Donald Trump, U.S. Rep. John Katko is receiving support from a national organization. 
The two major political parties in Cayuga County have been making endorsement decisions in recent days for candidates seeking to run for count…
A second candidate has emerged in the race for the Cayuga County surrogate judge seat up for election this year.