New York State Fair Director Troy Waffner and his team developed plans for a fair during the COVID-19 pandemic. They explored ways to hold the…
It's a tough but necessary decision: The New York State Fair has been canceled for 2020. 
In 2018, Dana Balter had a late surge but ultimately came up short in New York's 24th Congressional District race. If a new Democratic politic…
The Cayuga County Board of Elections started opening thousands of absentee ballots on Monday as it works to finish the vote count for the June…
It's a strategy that worked for U.S. Rep. John Katko in his 2016 and 2018 reelection bids. 
The Citizen's Robert Harding interviewed state Assembly candidate Dia Carabajal on Monday. She is the Democratic nominee for the seat being va…
A state Department of Health report said that COVID-19 entered nursing homes through staff members, and that the death rate was similar to the…
State Sen. Rob Ortt is the youngest member of the Senate Republican Conference. Two weeks ago, he became its leader. 
The Cayuga County Health Department reported six newly confirmed cases of the coronavirus this week, with one additional resident in the hospi…
NEW YORK (AP) — New York state reported 918 new coronavirus infections and nine deaths from COVID-19, Gov. Andrew Cuomo said Friday.
State Sen. Pam Helming will have a leadership role in the state Senate Republican Conference. 
A bill that would help struggling businesses during the COVID-19 pandemic received the backing of the bipartisan Problem Solvers Caucus on Wed…
A new North American trade agreement went into effect Wednesday and there are already concerns that Canada may be violating the accord. 
At his public briefing on July 1, Gov. Andrew Cuomo announced that COVID-19 testing is now available to all residents, and he urged them to ge…
Cayuga County Legislator Andrew Dennison resigned Wednesday from his position as chairman of the county's Judicial and Public Safety Committee.
State Sen. Pam Helming is supporting legislation that would establish an independent commission to investigate COVID-19 deaths in New York nur…
As New York cracks down on illegal fireworks, state officials are warning residents ahead of Independence Day weekend about another consequenc…
Farms and food banks have benefited from a state initiative designed to help both entities during the COVID-19 pandemic. 
ALBANY — When schools in New York shifted to online learning in mid-March as coronavirus swept the state, the instruction was far from equal, …
For the first time in months, the Cayuga County Legislature Chambers were crowded. But Legislator Andrew Dennison's seat was empty.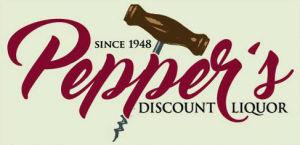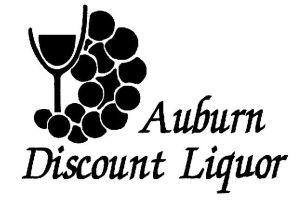 Auburn Discount Liquor & Wine
A bill introduced by U.S. Rep. Elise Stefanik would help spouses of military service members during the transition to a new duty station. 
Eight more states with high COVID-19 infection rates have been added to New York's quarantine order, Gov. Andrew Cuomo said Tuesday. 
The city of Auburn has learned that almost $1 million in state funding it was set to receive will be delayed, with a possibility that the mone…
Auburn/Cayuga NAACP President Eli Hernandez speaks to the news media prior to Tuesday night's Legislature meeting about Cayuga County Legislat…
During a Cayuga County Legislature meeting Tuesday, 14 area residents expressed outrage at county Legislator Andrew Dennison's comments about …
Republican members of Congress, including U.S. Rep. John Katko, are urging New York Attorney General Letitia James to investigate a controvers…
RAY BROOK — Out with the young, in with the old.