State Sen. Jim Seward, who was elected in 1986 and became one of the most influential members of the Republican conference, announced Monday t…
It started with an op-ed. 
The decision by a federal judge to send Republican businessman and former U.S. Rep. Chris Collins to prison for more than two years for inside…
Democratic congressional candidates Dana Balter, Francis Conole and Roger Misso don't agree on everything, but they were united in their respo…
U.S. Rep. John Katko is once again wading into the debate over New York's criminal justice reforms by calling on Gov. Andrew Cuomo to expedite…
A week after six local Indivisible groups endorsed Dana Balter to challenge Republican U.S. Rep. John Katko in the 24th Congressional District…
U.S. Rep. John Katko's campaign on Friday launched a series of digital ads calling on his potential Democratic opponents to reveal who they're…
AUBURN — Cayuga County lags behind the country, state and other upstate New York cities in a few key economic categories, according to a Feder…
Today on the Eye on NY podcast: 
One month before three Democratic committees meet to designate a candidate in the 24th Congressional District race, Roger Misso announced that…
When President Donald Trump's campaign released its list of honorary New York chairs, there was a notable omission. 
U.S. Rep. Elise Stefanik is one of six New Yorkers, including four members of Congress, who have been selected honorary state chairs for Presi…
As Gov. Andrew Cuomo seeks to establish New York's first state-run veterans' cemetery, two senators believe an existing Seneca County cemetery…
ALBANY — New York has become the 10th state to allow adopted adults unrestricted access to their original birth certificates, a step that will…
ALBANY — New York's new top government transparency official was hired in darkness.
The Auburn City Council is scheduled to vote this week on a proposed agreement to give a downtown Auburn business extra time to pay off $85,00…
Three of the four county Democratic committees in New York's 24th Congressional District will designate a candidate to challenge Republican U.…
An anti-immigrant group founded by a white nationalist is supporting state Sen. Pam Helming's bill to designate English as New York's official…
If there is a special election to fill the state Senate vacated by Bob Antonacci, it's possible Republicans won't field a candidate in the race. 
Today on the Eye on NY podcast: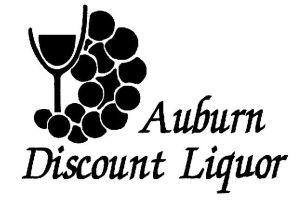 Auburn Discount Liquor & Wine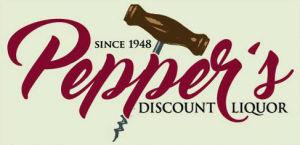 A Manhattan Democrat wants to give child sex abuse victims another year to file previously time-barred claims in court.
ALBANY — Political leaders in New York have reached an agreement to pass new limousine safety bills inspired by deadly crashes in 2015 and 201…
AUBURN — Lt. Gov. Kathy Hochul brought Gov. Andrew Cuomo's 2020 State of the State message to Cayuga County Monday. 
The Owasco elected highway superintendent facing a criminal misconduct charge also failed to pay $112,843 worth of wages to employees of his p…
KINGSTON — A Hudson Valley state senator says he thinks people would like to view evening sunsets after work all year long.
All five legislators representing Cayuga County at the state level were recognized for voting in support of issues backed by the New York agri…
There were several lessons from New York's first round of early voting in 2019 that could lead to changes ahead of the presidential election t…