Gov. Andrew Cuomo is ordering Auburn Community Hospital and other upstate medical centers to give up ventilators and personal protective equip…
The number of confirmed cases of the coronavirus in Cayuga County has doubled in 48 hours, with two new positive tests announced on Friday. 
Large and small supermarkets in Cayuga County are allowing employees to wear masks and other personal protective equipment during the coronavi…
State officials reminded New Yorkers about the domestic violence hotline that's available to residents after an uptick in cases has been repor…
As one pandemic continues to wreak havoc on New York and the United States, a bill introduced by two members of Congress would establish a 9/1…
As health care workers and first responders come out of retirement to help with the response to the coronavirus outbreak, U.S. Rep. John Katko…
ALBANY — A $177 billion state budget passed by New York lawmakers Friday leaves leeway for spending cuts of as much as $10 billion as the full…
ALBANY — The National Rifle Association has initiated a legal challenge to New York's decision to close gun stores during the COVID-19 pandemic.
Social Security beneficiaries won't need to file a tax return to get a stimulus check. 
Auburn Community Hospital is in dire need of federal funding as revenue declines and expenses soar due to the coronavirus pandemic. 
A short supply of personal protective equipment and swabs has prevented Cayuga County from testing more people for the coronavirus, but there …
Two farmworkers living in Cayuga County have tested positive for the coronavirus. 
ALBANY, N.Y. (AP) — New York lawmakers on Thursday delayed immediate decisions on how to find $10 billion in potential spending cuts in an ela…
Gov. Andrew Cuomo leads a public briefing April 2 on the state's response to the novel coronavirus pandemic.
A bill that quickly received bipartisan support in Congress would allow parents to receive coronavirus stimulus payments for college-aged chil…
Nearly 2,000 people have died after contracting the coronavirus in New York. According to one model, the death toll could rise to a much highe…
An out-of-state resident. A college student. Two 30-somethings. 
The Department of Corrections and Community Supervision reversed its stance on Wednesday and will allow correction officers and staff to wear …
The city of Auburn is set to receive assistance from the Community Development Block Grant program to address economic recovery needs due to t…
AUBURN — As Gov. Andrew Cuomo boasts about New York's coronavirus testing, Cayuga County Legislature Chairwoman Aileen McNabb-Coleman thinks t…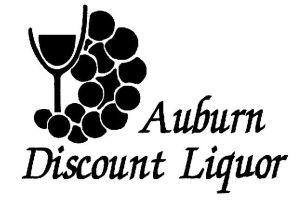 Auburn Discount Liquor & Wine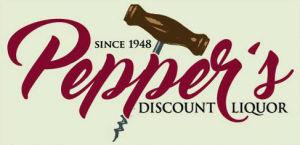 The Cayuga County Legislature heard updates Tuesday from the front lines of the county's response to the coronavirus pandemic: Public Health D…
A budget bill that moving toward adoption Tuesday contains a provision allowing Gov. Andrew Cuomo to expedite the closure of more New York cor…
Cayuga County held a press conference Tuesday to provide an update on the local COVID-19 health emergency response. Participants in the briefi…
ALBANY, N.Y. (AP) — As New York navigates the coronavirus crisis, Gov. Andrew Cuomo and lawmakers are trying to find their way forward on a st…
Amid the coronavirus outbreak in New York, school board and village elections will be delayed. 
State Sen. Jim Seward, who represents six towns in Cayuga County, has tested positive for the coronavirus. 
Gov. Andrew Cuomo has received national praise for his handling of the coronavirus pandemic in New York.