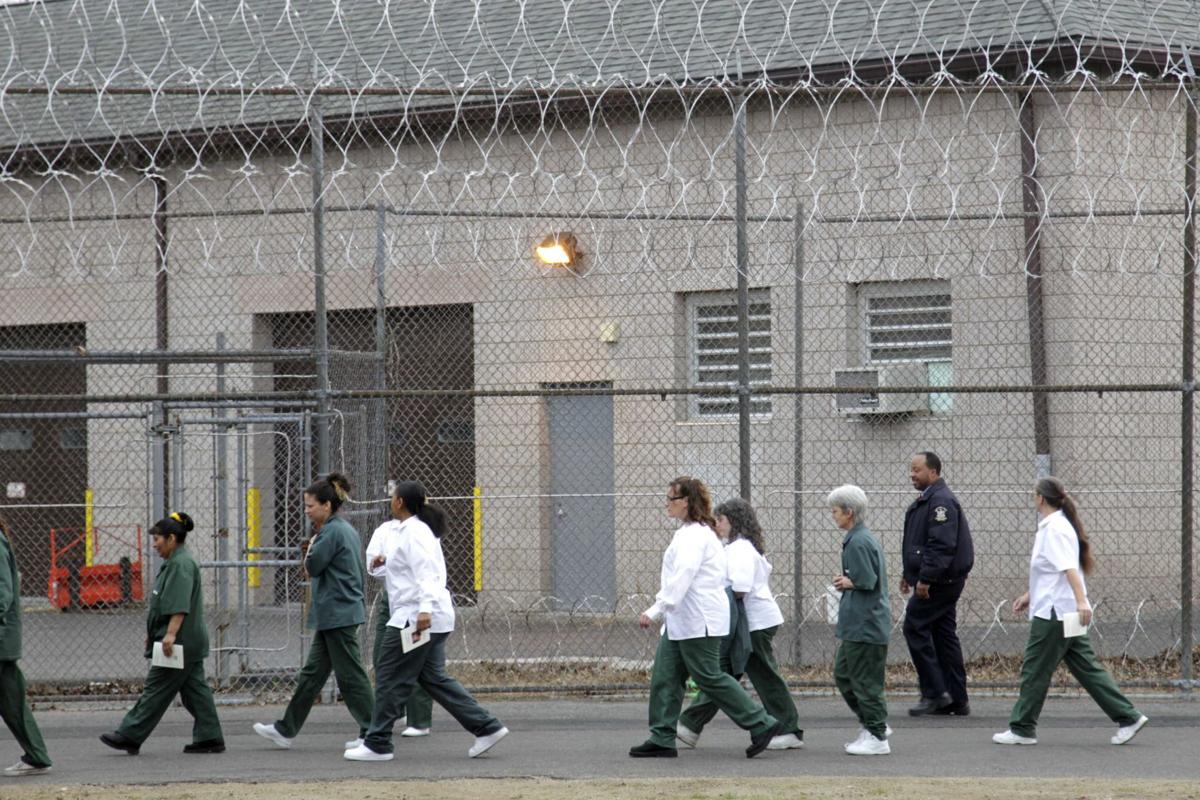 Roslyn Smith knows how the existing parole system can affect incarcerated individuals, especially women serving sentences in New York prisons. 
Smith served a lengthy prison sentence for the robbery and murder of a Brooklyn couple. Her co-defendant, Valerie Gaiter, also received a long sentence — 50 years to life. While Smith was released on parole after serving 39 years in prison, Gaiter remained behind bars. 
Gaiter was the longest-serving female inmate in the state prison system when she died in 2019. She was 61. Smith believes her fate could have been avoided if she was eligible for parole. 
"If this bill would have been in place, she would've been home," Smith said during a virtual press conference Tuesday. "She would've gotten the medical treatment that she needed. Her death was unnecessary." 
The legislation Smith referred to would establish elder parole in New York. If the bill is adopted, incarcerated individuals who are age 55 and older and have served at least 15 years of their prison sentence could be eligible for parole. The parole board would conduct an evaluation to determine whether an eligible incarcerated individual should be released. 
It is one of the parole reform bills that were the focus of Tuesday's press conference organized by advocacy groups, including the Release Aging People in Prison Campaign. The other bill aims to have fair and timely parole for eligible incarcerated individuals. According to advocates, the bill would "provide more meaningful parole reviews for incarcerated people who are already parole-eligible." 
The bills could benefit thousands of incarcerated individuals in New York state prisons, including more than 1,100 women. More than half of the incarcerated women are people of color. 
"Women in prison have mostly been unheard and our voices have mostly been silenced," Smith said. "When you send a woman to prison, you send a whole community to prison." 
There are several advocacy groups urging the state Legislature to consider the bills. A group of lawmakers joined the advocates for the press conference to show their support for the measures. 
Assemblywoman Carmen De La Rosa, who is the sponsor of the elder parole bill in the state Assembly, believes that passing the legislation is "one of the greatest things we can do as a state."
"If we truly believe that New York should be the leading light in favor of criminal justice reform, then we need to get this done," she said. 
Assemblywoman Jessica Gonzalez-Rojas also supports the bills. She recently visited Bedford Hills Correctional Facility, a maximum-security prison for women. 
During the tour of the prison, Gonzalez-Rojas said they toured the long-term care facility, the medical unit and a special housing unit at the prison. They spoke to dozens of incarcerated women. One woman told legislators that she was taken into a parole board hearing without advance notice. 
"She was unprepared for that moment," Gonzalez-Rojas said. "This is unfair. We have to pass these laws." 
There is a strong possibility that will happen. The state Legislature will finalize solitary confinement reform this week. Advocates and lawmakers agree that's a major achievement. But there are other bills on their agenda, two of which are elder parole and fair and timely parole. 
"By supporting these bills and getting these bills passed, we can change history," Smith said. 
Politics reporter Robert Harding can be reached at (315) 282-2220 or robert.harding@lee.net. Follow him on Twitter @robertharding.