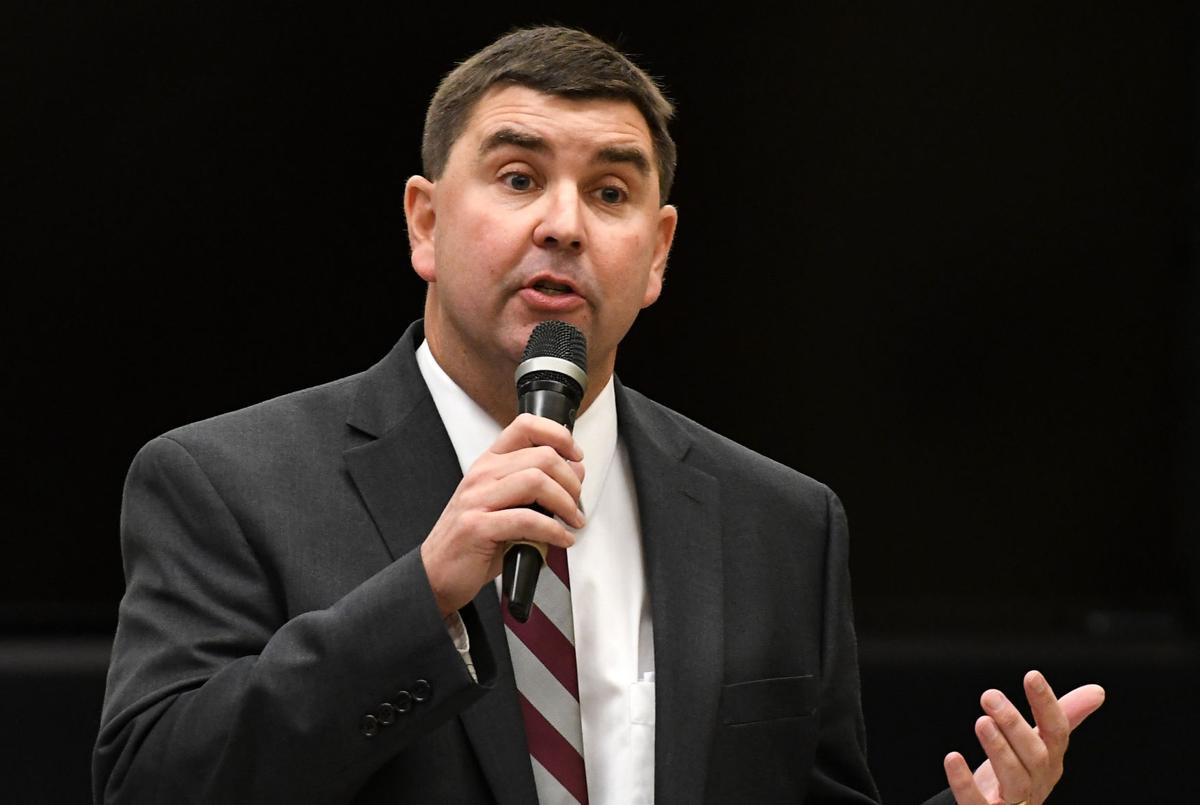 Two years ago, the Civil Service Employees Association — one of the leading public employee unions in the state — endorsed Republican candidate Bob Antonacci over Democratic nominee John Mannion in the 50th Senate District race. 
With the seat open again, the union is siding with Mannion, D-Geddes, over GOP candidate Angi Renna. 
"Throughout his years as a public school teacher and labor activist, John Mannion has fought for the working men and women of central New York," said Kenny Greenleaf, president of CSEA Region 5, which includes central New York. "During these difficult times, it is more important than ever to have a seat at the table and a voice for labor in Albany." 
Mannion, who is employed as an Advanced Placement biology teacher at West Genesee High School in Camillus, has been involved with labor groups. He has been president of the West Genesee Teachers' Association and a member of the Onondaga County Teachers Association. 
In the 50th Senate District race, he has been endorsed by the New York State AFL-CIO and New York State United Teachers. Local unions, notably Auburn Police Local 195, are also supporting Mannion. 
The CSEA's endorsement, though, is significant. The union represents about 45,000 workers and retirees in central New York. That could give Mannion a boost in the 50th district, which includes parts of Cayuga and Onondaga counties. 
"The thousands of hardworking CSEA members in our communities, and throughout our state, have stepped up to ensure essential government services kept working during this crisis," Mannion said. "I am very proud to have earned the CSEA endorsement, and I thank the members of this great union for standing with me and helping my campaign for state Senate. 
"I will continue fighting for the 50th district to get the strong representation in the state Senate that we deserve, and I look forward to bringing our priorities, concerns and values to Albany next year."
Mannion and Renna, who is the president of Sterling Financial Group in Liverpool, are vying for the 50th district seat that's been vacant since the end of 2019. Antonacci served half of his two-year term, but resigned after being elected to serve as a state Supreme Court judge. 
There was a special election scheduled for April 28 to fill the seat, but it was postponed due to the COVID-19 pandemic. Gov. Andrew Cuomo, who called the special election, initially moved it to June 23 — the same day as the state primary election. But the special election was eventually canceled. 
The 50th district is a high priority for both parties. Republicans want to retain the seat that's been held by former state Sens. John DeFrancisco and Tarky Lombardi, who were each in office for a quarter-century. For Democrats, winning the 50th district seat and retaining other seats they won in 2018 would add to their 40-seat majority in the state Senate. 
Democrats hold a slight enrollment advantage in the 50th district. According to the state Board of Elections, there are 65,550 active Democrats and 61,879 active GOP voters in the district. 
The general election is Tuesday, Nov. 3. 
Politics reporter Robert Harding can be reached at (315) 282-2220 or robert.harding@lee.net. Follow him on Twitter @robertharding.