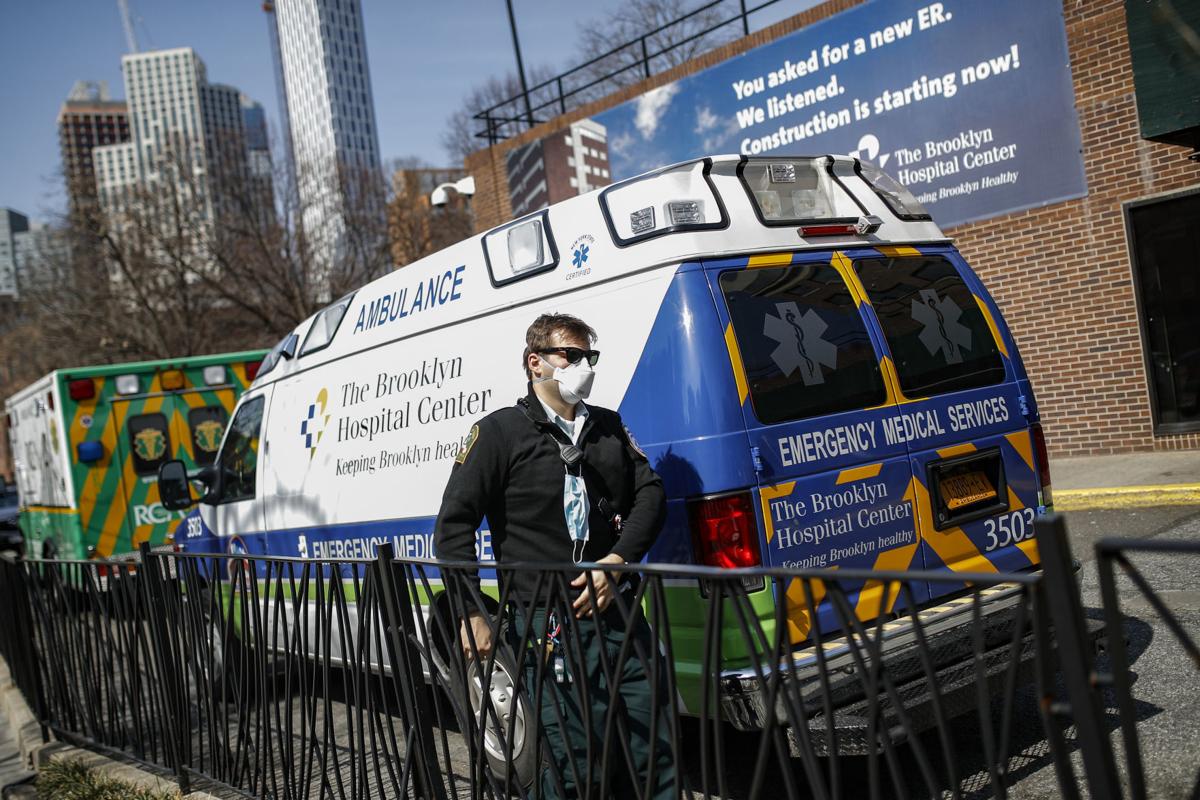 Gov. Andrew Cuomo has a pitch for New York businesses: If you can make personal protective equipment for medical professionals addressing the coronavirus pandemic, the state will provide financial incentives. 
At his press briefing Friday, Cuomo urged companies to "get creative" and consider manufacturing gloves, gowns, masks and other protective equipment. His appeal comes as many hospitals are reporting that supplies are low and they will soon exhaust their existing inventory. 
"If you can make them, we will give you funding to do it," Cuomo said. "And we will get you the funding to get the right equipment, the personnel, et cetera." 
To show how serious his offer is, Cuomo provided the phone number for Empire State Development, which oversees economic development initiatives. Interested companies can email COVID19supplies@esd.ny.gov for more information. Any company that is selling protective gear should call Cuomo's office at (646) 522-8477.
There will be a need for more equipment as COVID-19 continues to spread in New York. Cuomo revealed that the number of confirmed coronavirus cases is up to 7,102 — nearly 3,000 more than he reported Thursday. The state is also processing more tests, with 10,072 people tested in the last day. 
Cuomo said New York is conducting more tests per-capita than China or South Korea. So far, the state has processed more than 35,000 tests for the coronavirus. 
"We have done a great job at ramping up the number of tests, but when you ramp up the number of tests you're going to get more positive tests," he noted. 
The hospitalization rate is 18%, with 1,255 people in the hospital receiving treatment for COVID-19. Thirty-five people have died after contracting the virus. 
With more than 1,000 people hospitalized, Cuomo addressed the need for more ventilators. The state will likely receive more ventilators from a federal stockpile. President Donald Trump on Friday invoked the Defense Production Act to increase the production of medical equipment, including ventilators. 
Until the federal government can provide more equipment, Cuomo is asking health facilities to provide ventilators that aren't in use. He compared the importance of ventilators in the "war" on coronavirus to the need for missiles during World War II. 
"We need ventilators," Cuomo said. "That is the key piece of equipment." 
• The state is planning to cancel non-critical elective surgeries to ensure hospital beds are available for COVID-19 patients. Cuomo estimated that will make up to 35% of existing hospital beds available. He's also asking hospitals to double room capacity and repeated that the state is suspending the Department of Health regulations. Hospitals should report how many beds they can get into "every available space." 
• There are ongoing conversations about possible sites for temporary hospitals. The state has identified several locations in downstate New York, including the Jacob Javits Center and several CUNY and SUNY campuses. Cuomo said they are working with the Army Corps of Engineers, which could help transform the state facilities into temporary hospitals.
• After announcing Thursday that mortgage payments can be delayed up to 90 days due to financial hardship, Cuomo said that the state will block any evictions of commercial or residential tenants for 90 days. 
Politics reporter Robert Harding can be reached at (315) 282-2220 or robert.harding@lee.net. Follow him on Twitter @robertharding.
Concerned about COVID-19?
Sign up now to get the most recent coronavirus headlines and other important local and national news sent to your email inbox daily.