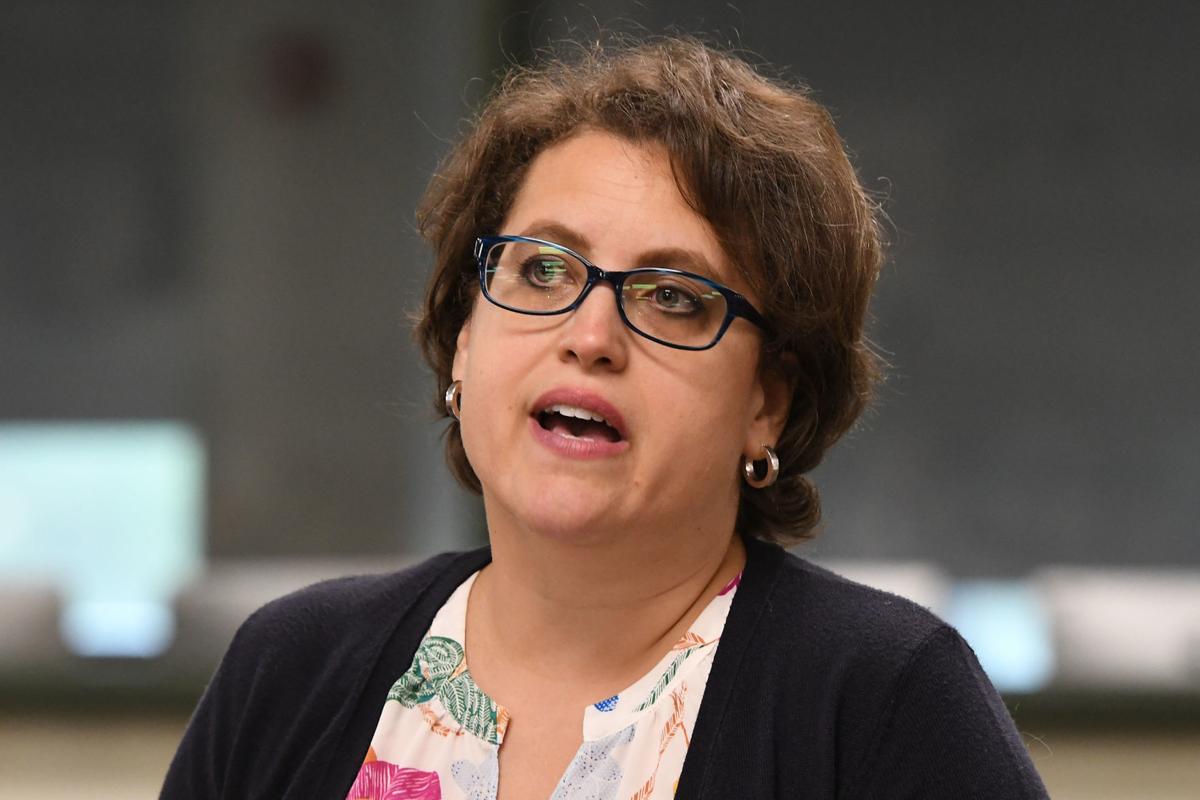 A former Auburn city councilor, an alpaca farmer-turned-Assembly candidate and Scipio town councilor are among those supporting Dana Balter in the 24th Congressional District race. 
Balter, D-Syracuse, announced seven endorsements on Wednesday. The supporters include Dia Carabajal, a Democratic candidate for the 126th Assembly District seat and a former Auburn city councilor, and Scott Comegys, an alpaca farmer from Wayne County who is running for the 130th Assembly District seat. 
Leslie Baxter, a Scipio town councilor, DeWitt Town Councilor Sam Young and Walworth Town Councilor Cody Phillips are backing Balter. Susan Boyle, a former Syracuse city councilor, and Gail Tosh, a candidate for the 120th Assembly District seat, round out the list of new endorsers. 
Carabajal said a "proven vote-getter" is needed on the ballot to help other Democrats, like herself, in races across the region. Balter, who ran for Congress in 2018, lost to Republican U.S. Rep. John Katko by five percentage points. It was the closest outcome in three elections for Katko, who won the 2014 and 2016 campaigns by at least 20 points. 
"Dana's message clearly resonated with voters across the district in 2018 and I'm proud to be on her team to help finish the job in 2020," Carabajal said. 
Comegys, who lives in Palmyra, highlighted Balter's focus on all parts of the 24th district. In 2018 and again in this campaign, she has spent a lot of time in Wayne County. The county is historically a Republican stronghold in elections. 
Balter, Comegys said, listens and understands the needs of families in rural communities. 
"She is our strongest candidate to take on John Katko and has already proven that she will work hard to elect Democrats up and down the ticket," Comegys added. 
The seven Democrats supporting Balter endorsed her over Francis Conole, another Democrat in the 24th district race. Balter and Conole are the candidates in a Democratic primary, which will be held June 23. the winner will face Katko in the general election. 
In a statement, Balter said she's proud to have the support of a broad coalition in the district. 
"We're continuing to build on this movement to fight for quality, affordable healthcare for everyone, a fair economy and getting big money out of politics," she said. "Central and western New Yorkers are ready to replace John Katko and Donald Trump this November and I'm proud to be leading the fight to do it." 
Politics reporter Robert Harding can be reached at (315) 282-2220 or robert.harding@lee.net. Follow him on Twitter @robertharding.
Get Government & Politics updates in your inbox!
Stay up-to-date on the latest in local and national government and political topics with our newsletter.