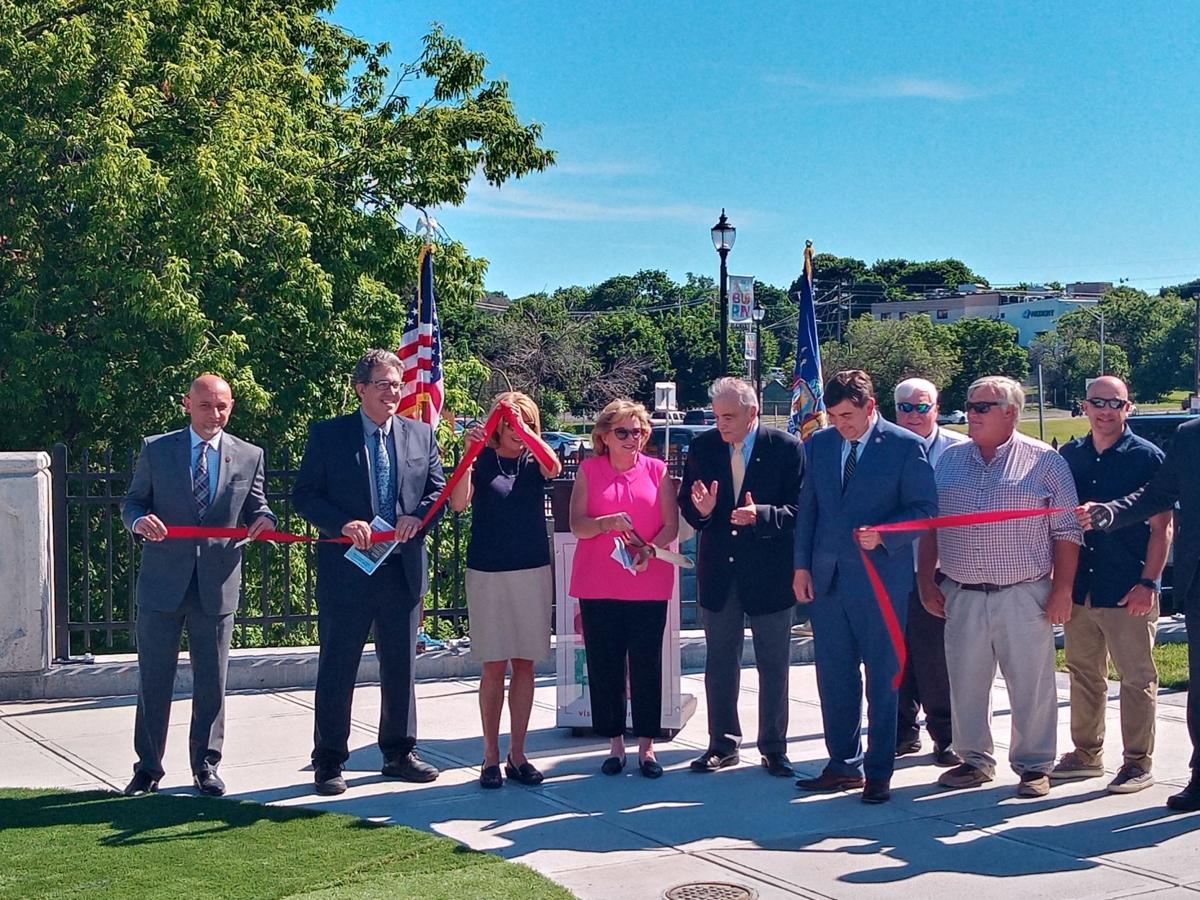 AUBURN — City officials presented their first suggestions to the Auburn City Council for uses for federal Coronavirus Local Fiscal Recovery Funds.
Director of Capital Projects Christina Selvek and City Manager Jeff Dygert spoke to council about proposals regarding the funds from the American Rescue Plan relief bill. The presentation, which is available on Auburn's website, said the city is set to receive $21,395,055 overall in two disbursements. The first, at $10,697,527.50, came in May, while the next is next year. All costs must be obligated by Dec. 31, 2024. Dygert said all of these proposals are based on suggestions and ideas the city has heard from the council, the community and staff. The city will look to the council for guidance, with the plans being voted on.
Selvek said local governments have been given flexibility in order to address different community needs but the money can't be used to pay down debt, for pension funds or contributed to reserve funds.
There are four categories, the presentation said, that the city is required to comply with: public health emergency and negative economic impacts; providing premium pay to workers doing essential work; provision for revenue replacement due to the pandemic and capital investments in water, sewer, green infrastructure and broadband.
The city's suggestions for the funding are $4,489,943.12 for replacing public revenue, $3,157,584.38 for addressing economic impacts and responding to Public Health Emergency, $3,000,000 for sewer, water and green infrastructure and $50,000 for reporting and managing.
Currently included in the revenue replacement section is $995,417.04 for general fund revenue loss in 2020 and $491,509.64 in overall 2021 COVID-19 expenditures. Selvek said after the meeting that general fund losses last year the city normally would have gotten during a normal operational year included sales tax, fees, parking and losses from not holding recreational programs.
Addressing negative community impacts currently includes $500,000 for increasing vacant building demolitions. Dygert said money for that has often been included in early drafts of annual proposed budgets before being cut. 
"This is a once-in-a-generation opportunity for us to invest some money, take these buildings down and clean up some neighborhoods," he continued. "If not for this funding, I don't know how we're going to accomplish that."
The management and reporting section is connected to the various reports that must be done throughout this process, such as interim reports due Aug. 31 and, after that, quarterly reports that must be submitted until Dec. 31, 2026.
•  A ribbon-cutting ceremony was held to celebrate the completion of the State Street Bridge replacement project.
The undertaking cost $6 million, with funds including a $4.75 million state grant. Mayor Mike Quill, Auburn City Council, and state Sens. John Mannion and Pam Helming were among the more than 20 people at the event Thursday.
Staff writer Kelly Rocheleau can be reached at (315) 282-2243 or kelly.rocheleau@lee.net. Follow him on Twitter @KellyRocheleau.