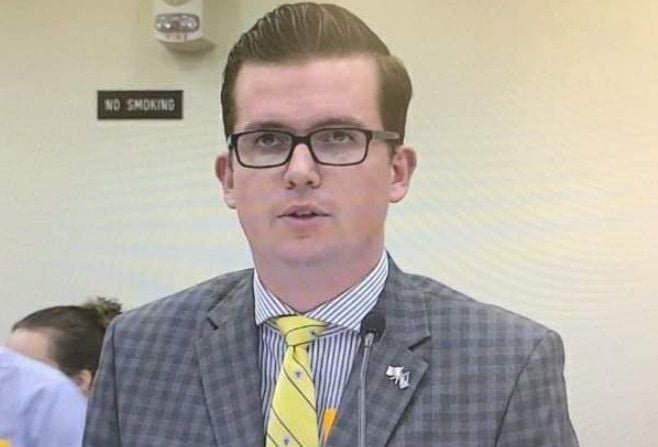 Two elected officials and the Auburn city Republican chair believe LaFayette Supervisor Danny Fitzpatrick is the best choice to succeed retiring state Assemblyman Gary Finch in Albany. 
Fitzpatrick has been endorsed by Cayuga County Legislator Tim Lattimore, Auburn City Councilor Tim Locastro and Auburn Republican Chairman Adam Miller in the 126th Assembly District race. Fitzpatrick is seeking the GOP nomination in the June 23 primary election. 
Miller said Fitzpatrick is a candidate willing to stand up for freedoms and liberties and isn't afraid to address controversial topics. 
"Danny knows and understands what it means to live in rural, upstate New York," Miller added. 
Fitzpatrick has served as LaFayette town supervisor and has worked as a Republican political consultant. He entered the Assembly race in February after Finch, R-Springport, announced he will not seek reelection this year. 
The GOP primary pits Fitzpatrick against John Lemondes, who was a late addition to the ballot. Lemondes replaced Kenneth Bush III, who was the GOP designee until he decided to end his campaign in March. 
The 126th district includes parts of Cayuga, Chenango, Cortland and Onondaga counties. While COVID-19 has affected the candidates' ability to campaign in the four counties, Fitzpatrick has been active on social media. In April, he commented on Auburn Community Hospital's financial challenges. The hospital has been losing money because, until recently, the state canceled elective surgeries. 
Fitzpatrick urged Gov. Andrew Cuomo and state lawmakers to develop a relief package for Auburn and other hospitals. 
"Danny would make an excellent assemblyman for our district," Lattimore said. "He is articulate on subject matters that impact central New York businesses and people. The laws that are in place now are not conducive to businesses." 
Absentee ballot applications have been sent to every eligible primary voter. Early voting will begin June 13 in the district's four counties. It will conclude Sunday, June 21. 
The primary election day is Tuesday, June 23. The winner of the GOP primary will face Democratic candidate Dia Carabajal, of Auburn, in the general election. 
Fitzpatrick welcomed the endorsement of the Auburn Republicans. 
"I believe this kind of support is exactly what winning campaigns need and it sends a clear message — Auburn supports Fitzpatrick," he said. 
Politics reporter Robert Harding can be reached at (315) 282-2220 or robert.harding@lee.net. Follow him on Twitter @robertharding.
Get Government & Politics updates in your inbox!
Stay up-to-date on the latest in local and national government and political topics with our newsletter.