An Auburn High School teacher whose parents both served in elected offices is hoping to be the Democratic candidate for one of the city's seats on the Cayuga County Legislature.
Christina Calarco this week announced her plans to run for the District 13 seat that covers the central portion of Auburn, including the downtown area. Legislator Timothy Lattimore, R-Auburn, is the incumbent for the district but he's unable to run for re-election because of the county's law that limits service to three four-year terms.
Calarco is seeking the Democratic nomination. She's taught biology at AHS for 15 years and has coached cheerleading for 12.
"After growing up here, I moved away and felt myself missing the people and places of my hometown," she said in her press release, which noted she's been a homeowner in District 13 for more than 10 years. "I want to make our county a place where those who left want to move back and for those who already call it home to grow even deeper roots. I want my students to see a future for themselves in Auburn and Cayuga County."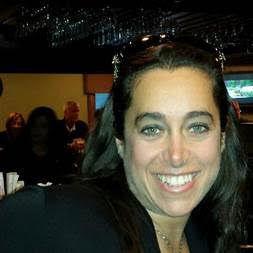 Calarco is a Noyce Master Teaching Fellow, which "demonstrated her ability to go above and beyond standard curriculum requirements to deliver creative STEM (science, technology, engineering, mathematics) content and programming to her high school students," her press release said.
Elected office service runs in Calarco's family. Her mother, Deborah Calarco, is a former Auburn Enlarged City School District Board of Education member. Her father, Francis "Chubby" Calarco, is a past Cayuga County legislator.
Calarco is the first person to publicly announce plans to run for the District 13 seat.
The Cayuga County Democratic Committee met Monday night to discuss candidate endorsements for this year's election cycle, but has not made any official endorsements, Chair Ian Phillips said Tuesday.
The New York state 2021 political calendar has the primary election scheduled for June 22, with the general election in November. Candidates can begin collecting signatures seeking to run on a party line on Feb. 23.
All of the eight Legislature seats up for election this year carry two-year terms, the result of a public referendum approved by voters in 2019 that will result in bringing terms for all 15 seats on the body into alignment. The purpose is to allow for potential changes in legislative districts ahead of the 2023 election.