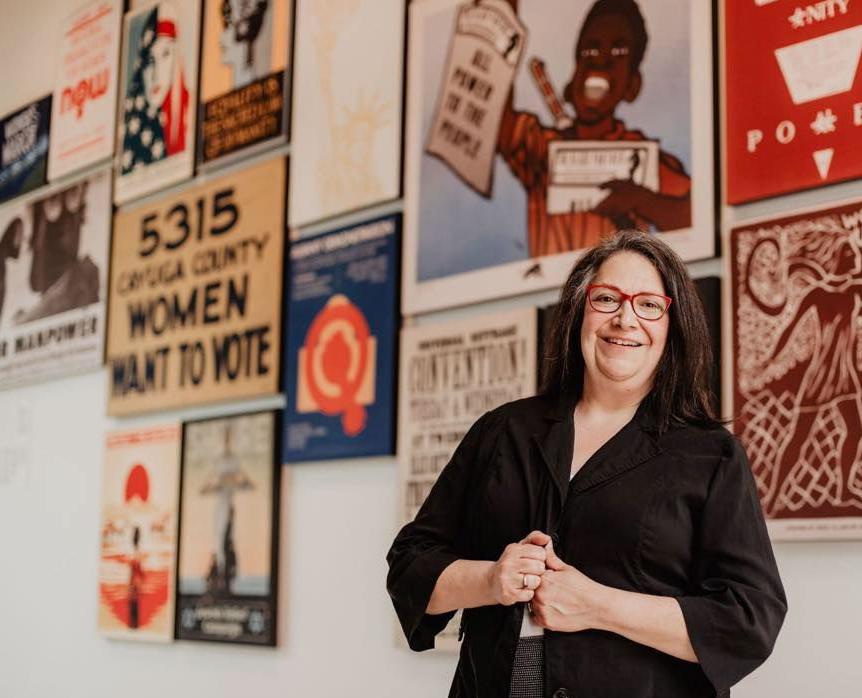 Dia Carabajal hoped for an experience that involved beer, funny hats and politics. She will settle for an opportunity to be part of history. 
Carabajal, of Auburn, has been elected to be a delegate to the Democratic National Convention. She is one of seven delegates from the 24th Congressional District, which includes all of Cayuga County. She is the lone Cayuga County delegate in the group. 
The official announcement came Tuesday when Carabajal participated in a delegate meeting, she said in an interview with The Citizen. 
Before the formal decision, Carabajal appeared on the June 23 primary ballot along with several other central New York Democrats. Five presidential candidates, including presumptive nominee Joe Biden, submitted their delegate slates. Carabajal was one of the seven Biden delegates. 
When Democratic voters cast their ballots in the presidential primary, they also voted for up to seven delegates. In the 24th district, Carabajal received the third-most votes (21,366) of the delegates, trailing only Onondaga County Legislator Peggy Chase and Diane Dwire, a longtime Democratic leader in Onondaga County. Carabajal received 2,554 votes in Cayuga County, which is more than any other delegate. 
"I'm so excited," said Carabajal, who is also running for the state's 126th Assembly District seat this year. "I really wish that I could go to Milwaukee to be on the floor at the national convention. I really wish that could've happened, but I can't under these circumstances." 
On Wednesday, the Democratic National Committee announced that Biden and other convention speakers will not travel to Milwaukee. They will deliver their speeches from different parts of the country. In Biden's case, he will accept the nomination from a location in Delaware. 
The decision to not bring the speakers to Milwaukee is due to the COVID-19 pandemic. The convention was scheduled for July, but it was pushed back because of the ongoing public health crisis. It will now be held Aug. 17-20. 
For Carabajal and other delegates, the convention will be a virtual experience. She said they are awaiting instructions on how the convention will be conducted online. 
Although it's not what she planned, Carabajal is ready for the convention. As the only Cayuga County delegate, she says it's an honor to be the county's representative. She's also excited about being part of history. 
"This is a very critical time," she said. "There is so much happening with civil unrest coming about because of systemic racism and the COVID-19 crisis creating health problems in our country. The time is historic and to stand here among those that are creating history is an awesome responsibility that I take very seriously." 
Politics reporter Robert Harding can be reached at (315) 282-2220 or robert.harding@lee.net. Follow him on Twitter @robertharding.
Get Election 2020 & Politics updates in your inbox!
Keep up on the latest in national and local politics as Election 2020 comes into focus.