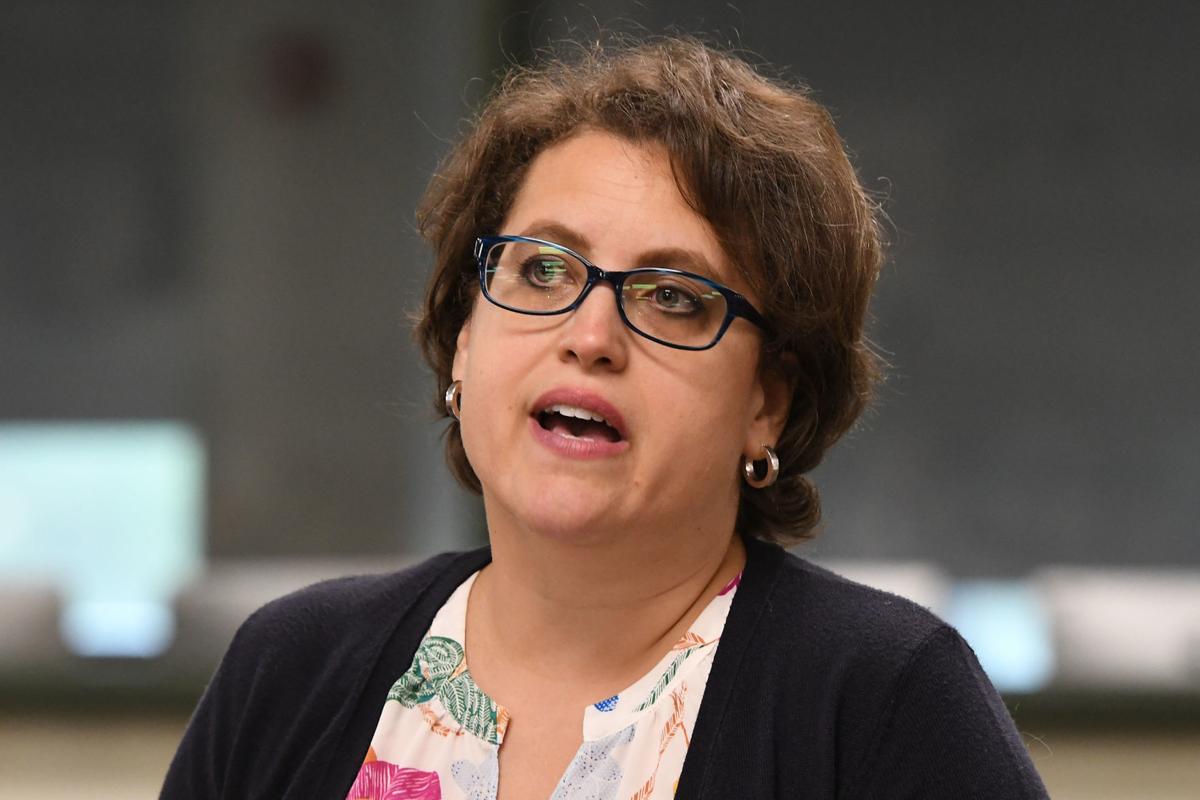 With the novel coronavirus spreading across New York, Democratic congressional hopeful Dana Balter is asking Gov. Andrew Cuomo and state lawmakers to reduce the number of signatures for candidates to qualify for the ballot this year. 
Balter sent a letter to Cuomo that was signed by four central New York doctors. She requested a lower threshold because "the process of collecting petition signatures puts both the voter and the witness at risk of contracting and/or spreading the virus." 
Congressional candidates in New York are required to collect 1,250 valid signatures to qualify for the primary election. State Senate and Assembly candidates must gather 1,000 and 500 signatures, respectively, to be eligible for the primary. 
Due to the coronavirus pandemic, Balter is recommending the state lower the requirement to 800 signatures for congressional candidates. 
There is another proposal Balter hopes state leaders consider. She wants the state to permit no-excuse absentee voting for the April 28 presidential primary and the June 23 primary election. 
County boards of election should mail absentee ballot request forms to all registered voters, according to Balter's proposal. She believes the state should fund that effort. 
"In light of the current COVID-19 circumstances and out of an abundance of caution, we believe that modifications to our election procedures are necessary to protect public health and ensure everyone maintains access to democratic participation," Balter said. "The people who volunteer and vote are disproportionately older adults who are at especially high risk for contracting and dying from the virus. 
She added, "These steps will help protect them and the larger community following the social distancing guidelines recommended by the (Centers for Disease Control and Prevention)." 
After saying earlier in the week that there weren't conversations about changing the petition requirement, Cuomo acknowledged Friday that it's an issue the state must address. 
"This is not the best time to be sending people door to door," he said.
Before Balter sent the letter, her campaign emailed its supporters to ask that volunteers who are considered a high risk of contracting the virus stop circulating petitions. The vulnerable populations include older Americans and those with chronic health conditions. 
Balter is seeking the Democratic nomination in the 24th Congressional District. The district includes the western part of Oswego County and all of Cayuga, Onondaga and Wayne counties.
Politics reporter Robert Harding can be reached at (315) 282-2220 or robert.harding@lee.net. Follow him on Twitter @robertharding.
Concerned about COVID-19?
Sign up now to get the most recent coronavirus headlines and other important local and national news sent to your email inbox daily.