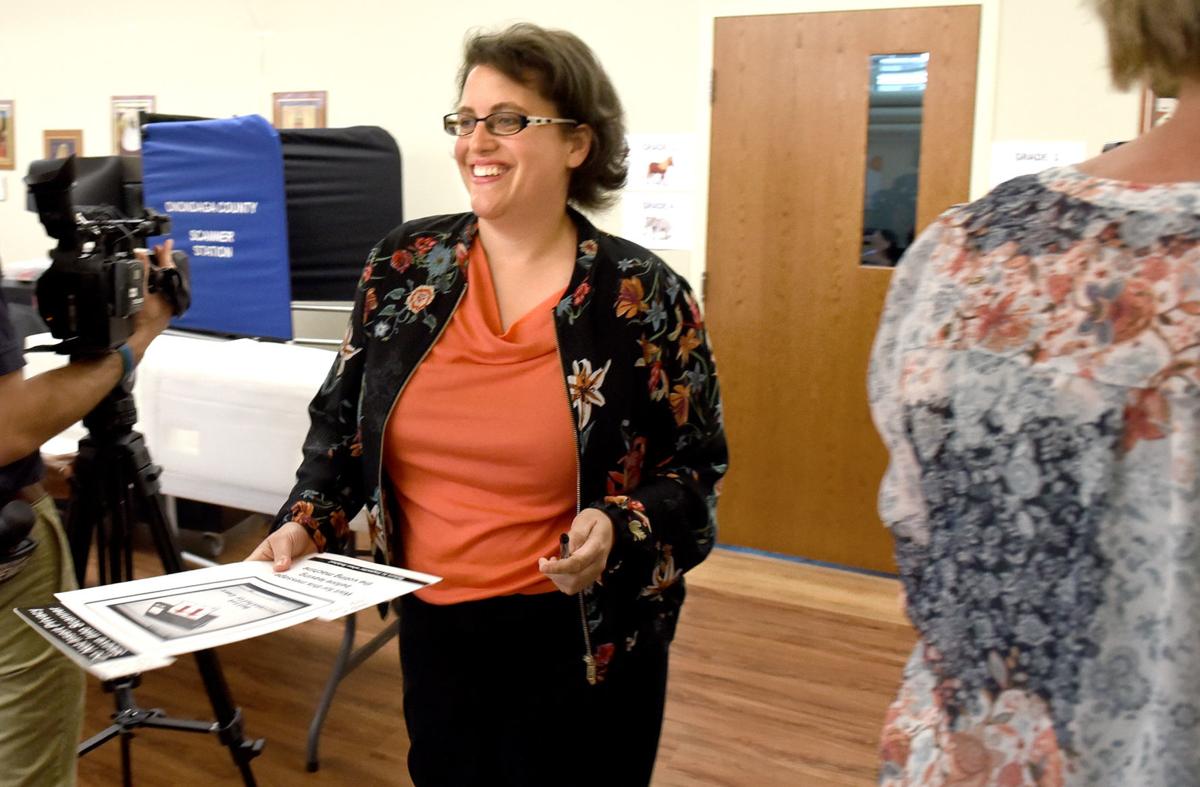 The Working Families Party, an influential minor party that traditionally cross-endorses Democrats in federal, state and local elections, is supporting Dana Balter in New York's 24th Congressional District race. 
The party endorsed Balter, D-Syracuse, less than three weeks before the June 23 primary election. Balter and Francis Conole are vying for the Democratic nomination to challenge Republican U.S. Rep. John Katko in the general election. 
Balter was endorsed by the Working Families Party in 2018 when she challenged Katko in the 24th district. She lost that race by five percentage points. 
Sochie Nnaemeka, state director of the New York Working Families Party, lauded Balter's efforts to bolster rights for people with disabilities and promoting civic engagement. 
"Across our state, the calls for change are growing louder," Nnaemeka said. "We need leaders like Dana to bring that fight — from transformative criminal justice reform to fully funding public schools — to Washington. It's long past time that the working families of central and western New York had someone in Congress to fight for the many, and we're excited to stand with Dana." 
The Working Families Party's endorsement is a strong show of progressive support for Balter, who has received backing from other national and state groups. The Planned Parenthood Action Fund, the political arm of the reproductive rights organization, endorsed Balter late last month. Other groups supporting her candidacy include Democracy for America, EMILY's List, Indivisible and the National Organization for Women PAC. 
When Balter ran for Congress in 2018, the party provided a boost to her election performance. She received 4,784 votes on the WFP line. 
"Our country is in the middle of major health, economic and racial justice crises that highlight the deep challenges we face," Balter said. "I'm thrilled to have the support of the Working Families Party because, together, we will fight for equality so everyone has a fair shot at success." 
The Working Families Party line was at the center of an allegation made by Katko's campaign. The campaign claimed there was "fraudulent activity" when Steve Williams, a Democrat who ran for Congress in 2016, filed to run as the Working Families Party candidate for Congress this year. 
Williams has been supporting Conole's campaign. When Williams filed his petitions, the contact listed on the forms was a Conole campaign aide. 
It's likely that Williams filed to be a placeholder. There is a mechanism in election law which allows a party to replace a candidate on the ballot under certain circumstances, including if they are nominated for another office. 
A placeholder was used in 2016 when there was a three-way race for the Democratic nomination. Mimi Satter filed petitions to run as the Working Families Party candidate, but she was replaced by Colleen Deacon on the ballot. Deacon won the Democratic primary that year to face Katko in the general election. 
Absentee ballots have been sent to Democratic voters in the 24th district. For this primary, the state is allowing the risk of COVID-19 to be considered a temporary illness. An excuse, such as a temporary illness, is required to receive an absentee ballot in New York. 
Early voting begins June 13 and runs through June 21. The polls will be open on June 23 for primary election day. 
Politics reporter Robert Harding can be reached at (315) 282-2220 or robert.harding@lee.net. Follow him on Twitter @robertharding.
Get Government & Politics updates in your inbox!
Stay up-to-date on the latest in local and national government and political topics with our newsletter.