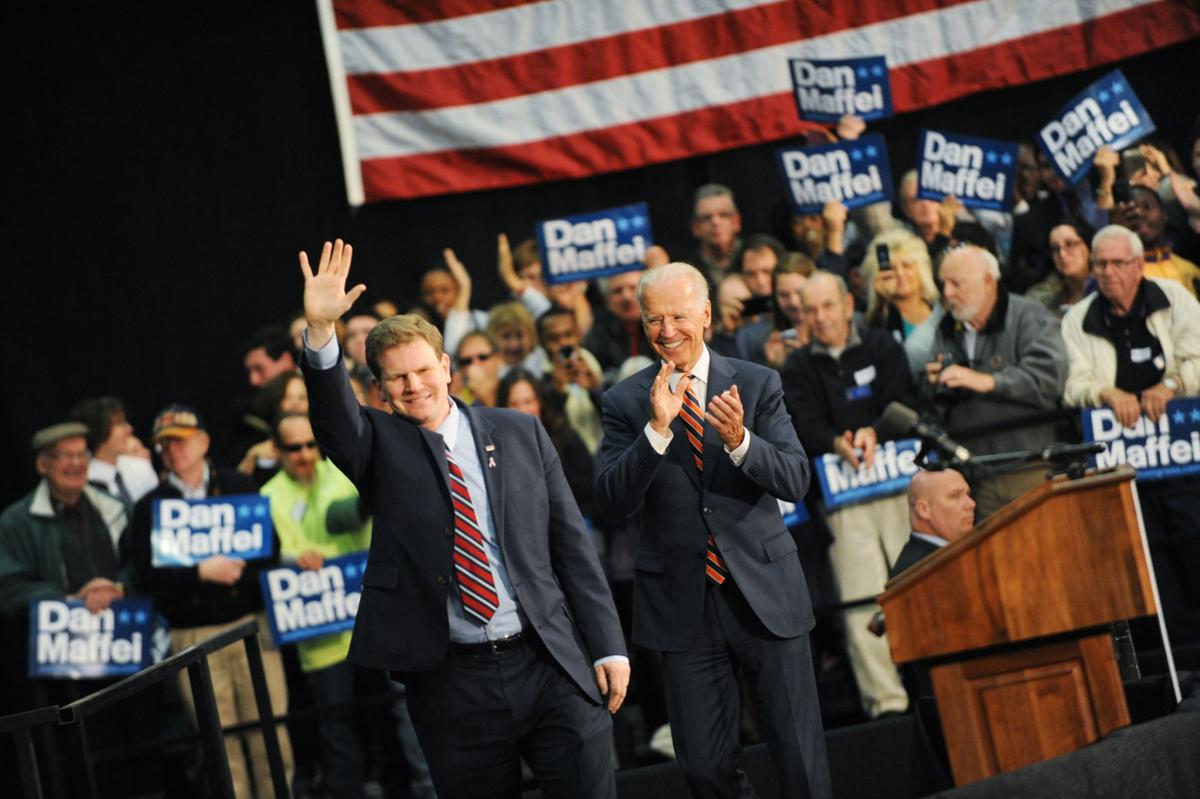 With a new presidential administration, there is a new chair of the Federal Maritime Commission — and he has a central New York connection. 
President Joe Biden has named former U.S. Rep. Dan Maffei as chairman of the commission, which regulates ocean transportation and shipping. Maffei succeeds Michael Khouri, who chaired the commission under former President Donald Trump. Khouri remains one of the five maritime commissioners. 
Maffei's term expired in June 2017, but he continued to serve on the commission because a successor hadn't been confirmed by the Senate. He left the commission in July 2018 because Trump chose to not reappoint him. 
Trump changed course later that year and nominated Maffei to return as a maritime commissioner. The former Syracuse-area congressman was confirmed by the Senate again in January 2019 to fill the remainder of a five-year term expiring in June 2022. 
Now, Maffei will lead the commission during the Biden administration. Based on the position's rank and the executive pay schedule, Maffei's annual salary will be $183,300. 
"I am grateful and humbled by the confidence President Biden has placed in me by appointing me chairman at such a critical time for our nation's supply chain," Maffei said in a statement. "Due to the effects of COVID-19 and an unprecedented import boom, we are dealing with serious challenges to America's international ocean transportation system — challenges that the FMC has a vital role in addressing, both on its own as an independent agency and in cooperation with other agencies." 
Maffei also praised Khouri, his predecessor, for his leadership as chair of the commission. While he acknowledged they had policy differences, he said Khouri was "inclusive of all the commissioners in making important decisions and worked collaboratively with stakeholders in the ocean transportation system to reach consensus solutions. I will seek his advice as a fellow commissioner and friend." 
A graduate of two Ivy League universities (Brown and Columbia), Maffei's early career included stints as a journalist and a congressional aide. For seven years, from 1998 to 2005, he was on the Democratic staff of the House Ways and Means Committee. 
Maffei first ran for Congress in 2006, narrowly losing to longtime Republican U.S. Rep. Jim Walsh. He ran again in 2008 and won the Syracuse-area congressional seat. 
After losing his reelection bid to Ann Marie Buerkle in 2010, Maffei won the rematch in 2012. He served one term but lost his second reelection campaign in 2014. Before the 2014 election, Biden headlined a rally for Maffei.
Maffei is the latest former central New York member of Congress who has chaired a federal commission. Trump named Buerkle as acting chair of the Consumer Product Safety Commission in 2017. She led the commission until her departure in 2019. 
Politics reporter Robert Harding can be reached at (315) 282-2220 or robert.harding@lee.net. Follow him on Twitter @robertharding.