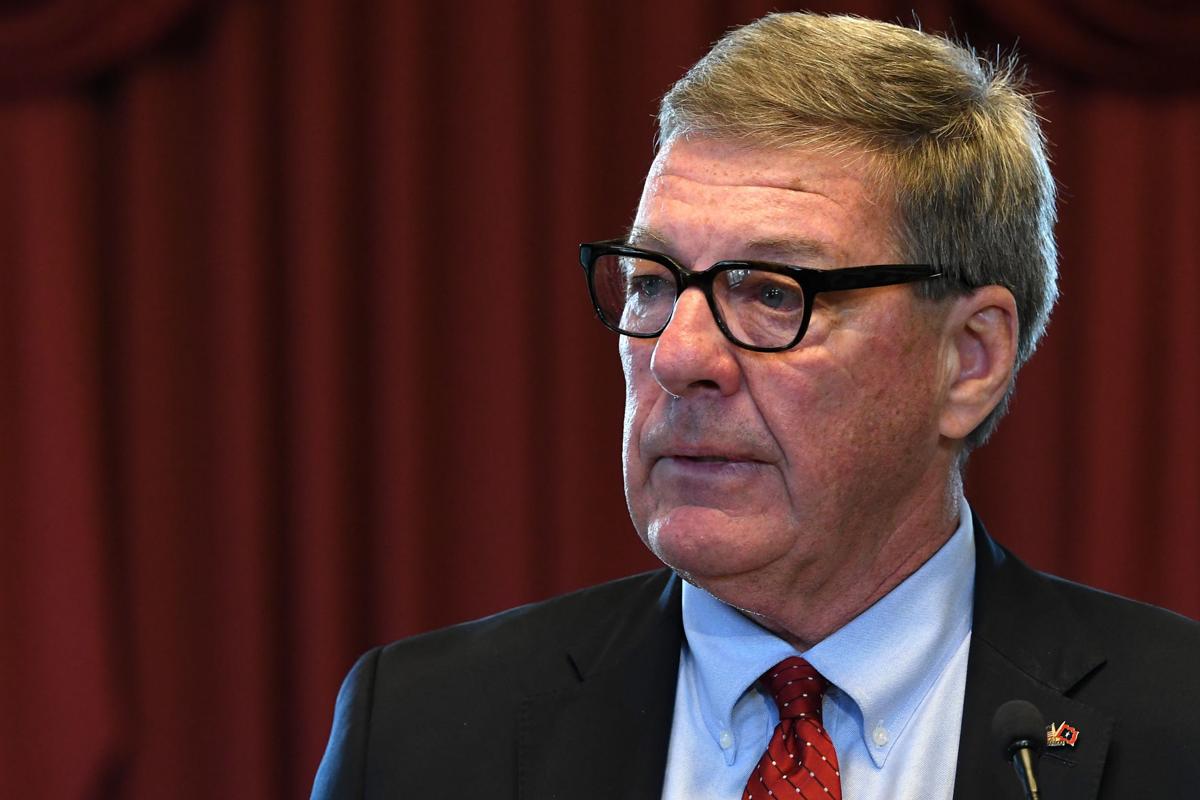 AUBURN — Cayuga County Treasurer Jim Orman thinks he can do more for the county by staying in his current position. 
"It wasn't easy, but in the end this is probably where I can do more," Orman said. 
He expressed interest in the race after Assemblyman Gary Finch, who has represented Auburn and parts of Cayuga County for two decades, announced he will not seek reelection this year. 
Orman talked to family, friends and other elected officials about potentially running for state Assembly. It was an appealing post to him because it would give him an opportunity to serve as a legislator in one of the largest state governments in the country. 
But he also learned more about the time commitment. If elected, there would be a lot of travel — the district includes parts of Cayuga, Chenango, Cortland and Onondaga counties — and he would have to make several trips to Albany during the first half of the year when the state Legislature is in session. 
The decision-making process also gave Orman time to reflect on his service as county treasurer. He was elected in 2005 and faced no opposition when he won reelection in 2009, 2013 and 2017. He said he's worked with county departments to "maintain a continuous flow of operations" and highlighted his partnerships with members of both parties. 
Earlier Friday, he said he met with two Democratic legislators, including Cayuga County Legislature Chairwoman Aileen McNabb-Coleman, for discussions about county government and efforts involving his office. 
"I think we're poised to achieve a lot this year," Orman said. "When you think about it, it's exciting." 
With unfinished business as county treasurer, Orman opted to stay in the position he's held for nearly 15 years. 
"While I am extremely honored to be considered for this seat, I am withdrawing my name from consideration for the Assembly seat," he said. "I am choosing to remain with our outstanding staff in the treasurer's office and continue our efforts here." 
With Orman no longer exploring a run, there are four Republicans remaining in the race. David Dempsey, a former Auburn city councilor and Cayuga County legislator, is the lone Cayuga County candidate. The other three — Kenneth Bush III, Danny Fitzpatrick and Michael Plochocki — are from Onondaga County. 
No Democrats have publicly announced their interest in the seat.
The party committee districts hope to designate candidates before the petitioning process begins Feb. 25. Onondaga County Republican Chairman Tom Dadey said talks are ongoing to organize a joint meeting between his committee and the Cayuga County Republicans. 
Online producer Robert Harding can be reached at (315) 282-2220 or robert.harding@lee.net. Follow him on Twitter @robertharding.
Get Election 2020 & Politics updates in your inbox!
Keep up on the latest in national and local politics as Election 2020 comes into focus.