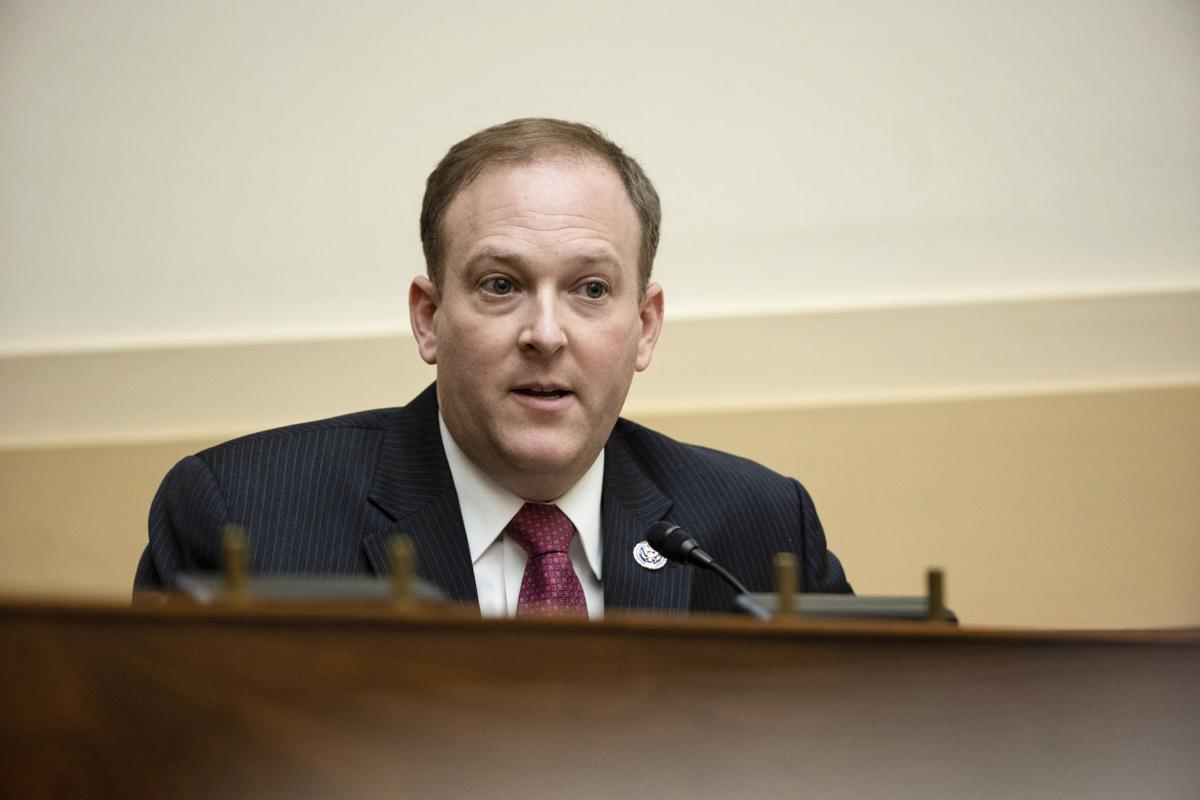 Conservative Party leaders in two central New York counties are supporting U.S. Rep. Lee Zeldin for governor. 
The leadership of the Cayuga County Conservative Party — chairman David Pappert, vice-chairman Andrew Sheridan, treasurer Rick Gagliardi and secretary Kathy Malenick — and Onondaga County Conservative Party Chairman Bernard Ment endorsed Zeldin on Wednesday. Zeldin, a Suffolk County Republican, is seeking the GOP and Conservative nominations for governor. 
The gubernatorial election isn't until November 2022, but the Cayuga County Conservative Party leaders said they are making endorsements now because of the importance of the race. They criticized one-party rule in state government — Democrats hold every statewide office and control both houses of the state Legislature — and Gov. Andrew Cuomo, who is facing investigations for allegedly sexually harassing multiple women and his administration's handling of COVID-19 in nursing homes. 
"This must change," the Cayuga Conservative leadership wrote in a letter to The Citizen. "The most effective way to make this change is by electing Congressman Lee Zeldin as our next governor." 
Ment added his name to Zeldin's growing list of endorsers. He is the third Conservative Party chair — Pappert and Suffolk County Conservative Party Chairman Michael Torres are the others — who endorsed Zeldin. 
Zeldin, Ment said, has "the chutzpah and the clout to take this fight directly to the voters." 
With a slew of endorsements this week, Zeldin has emerged as the front-runner for the GOP and Conservative gubernatorial nominations. He has been backed by 16 county GOP chairs representing 37% of the weighted vote. He needs at least 50% of the weighted vote to become the endorsed GOP candidate for governor. 
On Wednesday, Zeldin's campaign announced that he has been endorsed by the GOP chairs in Allegany, Livingston, Schuyler, Seneca, Steuben, Wayne and Yates counties. 
"New York state government has been plagued by Andrew Cuomo's lies, abuse and coverups," Seneca County Republican Chairman Tom Fox said. "New Yorkers have lost faith in their government and their leaders. Today, I am proud to endorse Congressman Lee Zeldin to be our next governor. Lee Zeldin has proven himself to be a man of integrity that New Yorkers can trust to do the right thing for our state." 
Zeldin and other Republican gubernatorial hopefuls met with GOP leaders in Albany on Monday. State Republican Chairman Nick Langworthy said Zeldin is the front-runner at this point of the race. In his first two weeks as a candidate, he has raised $2.5 million and already made his first upstate swing of the campaign. 
There are other Republicans who are considering a run for governor, including U.S. Rep. Elise Stefanik, Dutchess County Executive Marc Molinaro and Andrew Giuliani, who was an aide to former President Donald Trump and is the son of former New York City Mayor Rudy Giuliani. 
Cuomo hasn't announced whether he will seek a fourth term in 2022. A Siena College poll released on Monday found he has a 40% favorable rating — his lowest as governor. One-third of voters said they would reelect Cuomo as governor, but 57% said they prefer someone else. 
Politics reporter Robert Harding can be reached at (315) 282-2220 or robert.harding@lee.net. Follow him on Twitter @robertharding.