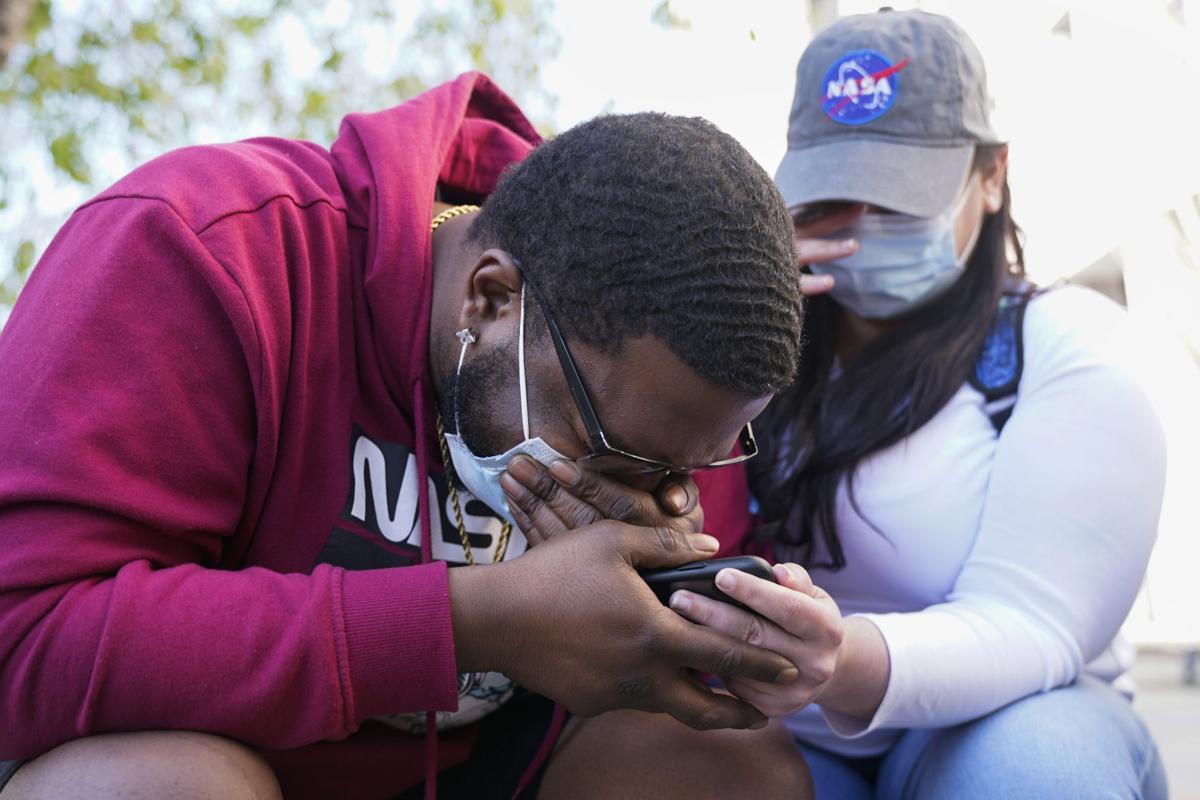 After former Minneapolis police officer Derek Chauvin was found guilty of three charges for killing George Floyd, elected officials in central New York agree with the verdict. They also say that more needs to be done to address police brutality and systemic racism. 
U.S. Rep. John Katko, a former federal prosecutor who said last year that Chauvin kneeling on Floyd's neck for 9 minutes was "absolutely an intentional killing," said the officer-turned-convicted murderer has been held accountable for his actions. 
"While this verdict is welcome news, the work is not done," Katko, R-Camillus, said. "Our nation must continue having difficult conversations and take the tough, but necessary steps to embrace long-overdue reforms that better relationships between law enforcement and the communities they serve." 
Katko has sought to work with members of both parties on police reform legislation, but there have been disagreements over certain provisions in competing proposals. The ideas floated by the Syracuse-area congressman include a greater emphasis on community policing, enforceable standards for police departments and penalties for law enforcement agencies that don't abide by the federal guidelines. 
When the House voted on a Democratic police reform proposal, Katko said it was "partisan" and opposed the measure. 
State Sen. John Mannion also acknowledged the need for policing reforms. New York has adopted several reforms, and Gov. Andrew Cuomo issued an executive order requiring local law enforcement agencies to develop reform plans. Those plans were due April 1. 
Mannion, D-Geddes, said he's hopeful that Chauvin's conviction will bring closure to Floyd's family. 
"Two things can be true at the same time — police officers are public servants who keep our communities safe while the institution of policing needs to be reimagined and redefined," he said. "Successful police reforms that protect the community and our officers will only come through respectful and ongoing dialogue. I will continue to work as a facilitator and participant in these conversations." 
In the aftermath of Floyd's murder last year, there were marches and protests in central New York. There were several demonstrations in Syracuse and rallies were also held in Auburn. 
The largely peaceful protests called for action and reform. In Auburn, local law enforcement leaders marched with attendees. 
But the demand for action goes beyond policing. Activists also called for an end to systemic racism in other institutions, such as education and housing. 
Khalid Bey, a Syracuse city councilor and mayoral candidate, said Chauvin's conviction not only holds the former officer accountable for his actions, but it shows "the progress we are making in the fight for equality." 
"Do not be fooled, there is still a long way to go," said Bey, a Democrat. "Systemic racism still plagues every facet of our society. "We cannot stop here, and the justice system in our country still needs vast improvement and reformation. With that said, the guilty verdict represents a step in the right direction for healing of all those who have been wronged in the past. We will continue to say their names and fight for equality." 
Politics reporter Robert Harding can be reached at (315) 282-2220 or robert.harding@lee.net. Follow him on Twitter @robertharding.