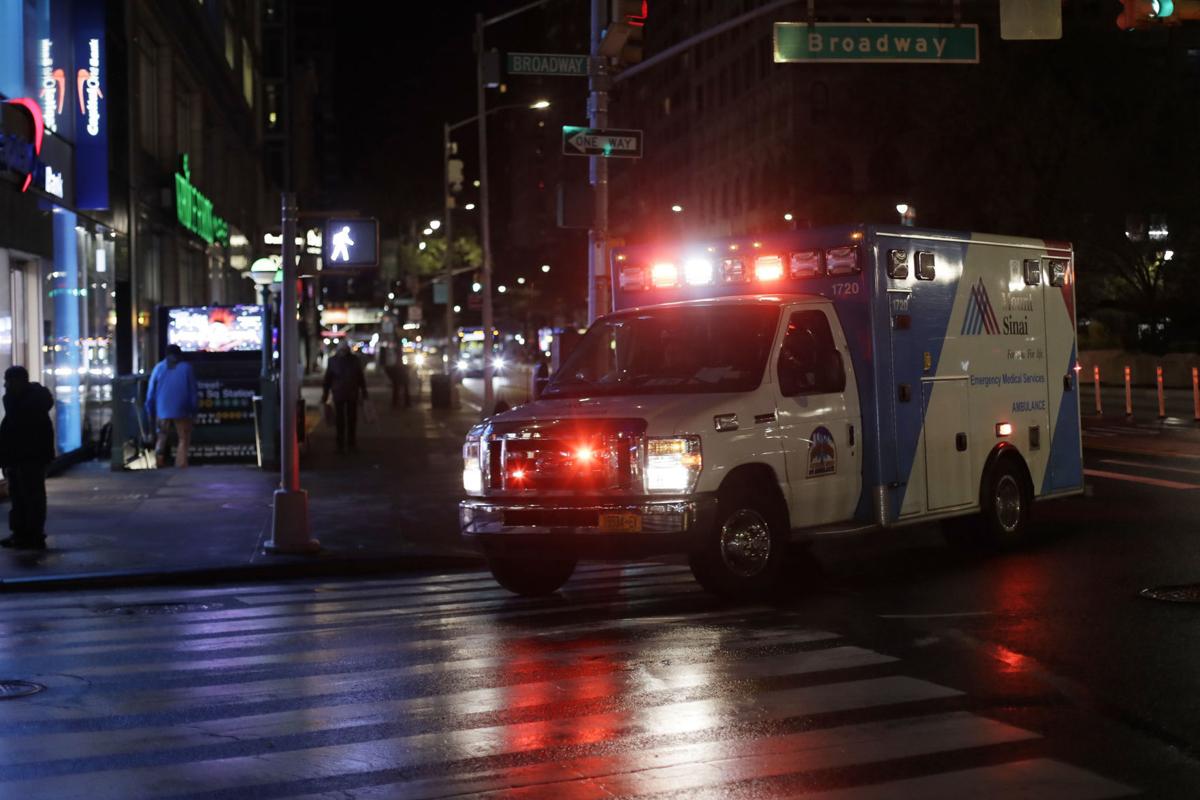 It has been one month since New York banned visitation at nursing homes. But newly released data shows that measure delayed the inevitable: The coronavirus is spreading in skilled nursing and assisted living facilities, and it's wreaking havoc. 
The state Department of Health's COVID-19 tracker reveals that 2,722 nursing home and adult care residents have died after contracting the virus. The nursing home and assisting living deaths account for one-quarter of the coronavirus deaths statewide. 
Most of the nursing home and adult care residents who died were in New York City facilities. Some upstate counties have reported deaths in skilled nursing and assisted living facilities. In Erie County, the largest upstate county, there have been 36 fatalities. No deaths have been reported in Cayuga County facilities. 
Early in the state's response to the coronavirus outbreak, nursing homes were a concern. The virus spread quickly in a Washington nursing home, killing 43 residents. That led to the visitation ban at nursing homes in New York and other preventive measures, including the screening of employees. 
But that wasn't enough to stop the virus from entering the nursing facilities. Gov. Andrew Cuomo explained Tuesday that asymptomatic employees could've spread COVID-19 to residents at skilling nursing and adult care centers. 
"Anyone of those staff members could be walking in with a spark in their pocket," Cuomo said. 
Most people who have COVID-19 experience symptoms including a cough, fever or shortness of breath. But the Centers for Disease Control and Prevention estimates that as many as 25% of people who contract COVID-19 will not display symptoms. That means a nursing home employee could be carrying the virus, but would clear the screening protocols in place. 
Stephen Hanse, president and CEO of the New York State Health Facilities Association, agrees with Cuomo that the screening process isn't "foolproof." But he believes it was a "confluence of events" that contributed to the rising death toll in New York's nursing homes and assisted living facilities. 
On March 25, the state Department of Health issued an advisory informing nursing homes that residents couldn't be denied admission or re-admission if they had a confirmed or suspected case of COVID-19. Nursing homes were also prohibited from "requiring a hospitalized resident who is determined medically stable to be tested for COVID-19 prior to admission or readmission," according to the advisory. 
"That presented real concerns for us," Hanse said. 
There are other possible factors that contributed to the outbreak in New York's nursing homes and assisted living centers. Like hospitals, the facilities were affected by a statewide shortage of personal protective equipment — gloves, gowns and masks. The availability of testing, as it has been across the state, is limited. The CDC lists long-term care facility patients with symptoms of COVID-19 as "priority 2" for testing. Health care workers and hospitalized patients are prioritized for testing. 
When nursing homes could get tests, Hanse said, there was a shortage. 
The lack of testing can hinder the tracking of the virus and determining where an outbreak started. Residents and staff at nursing homes and adult care facilities tested positive, but it's unknown where they contracted the virus. Hanse stated that employees could've contracted it in the community or it may have been spread among residents and staff within the facilities. 
There are procedures in place to isolate residents who test positive for COVID-19, including segregating confirmed cases to prevent the spread of the virus. 
The biggest challenge, though, is the health of the residents, many of whom have chronic conditions. Statewide, 10,834 people have died of COVID-19. Nearly 89% of the fatalities had at least one comorbidity, such as high blood pressure, diabetes, high cholesterol or coronary artery disease. 
"You had that confluence of issues really presenting significant problems for a very sensitive population of men and women who are very susceptible to infection," Hanse said. 
A similar assessment was provided by state Health Commissioner Dr. Howard Zucker when asked at a press briefing Tuesday about the spike in nursing home deaths. He said the nursing home patients are older — the average age of a New York nursing home resident is 83, according to Hanse — and they tend to have multiple health problems. 
If they contract COVID-19, Zucker said "it's a tough battle for them." 
While the state flattens the curve and the number of COVID-19 hospitalizations declined for the first time, the spread of the virus in nursing homes is a concern. But it may be one part of the pandemic the state can't control. 
"You cannot hermetically seal a nursing home," Cuomo said. "You can't put it in a bubble and say 'I can protect these vulnerable people.' You can't." 
Politics reporter Robert Harding can be reached at (315) 282-2220 or robert.harding@lee.net. Follow him on Twitter @robertharding.
Concerned about COVID-19?
Sign up now to get the most recent coronavirus headlines and other important local and national news sent to your email inbox daily.