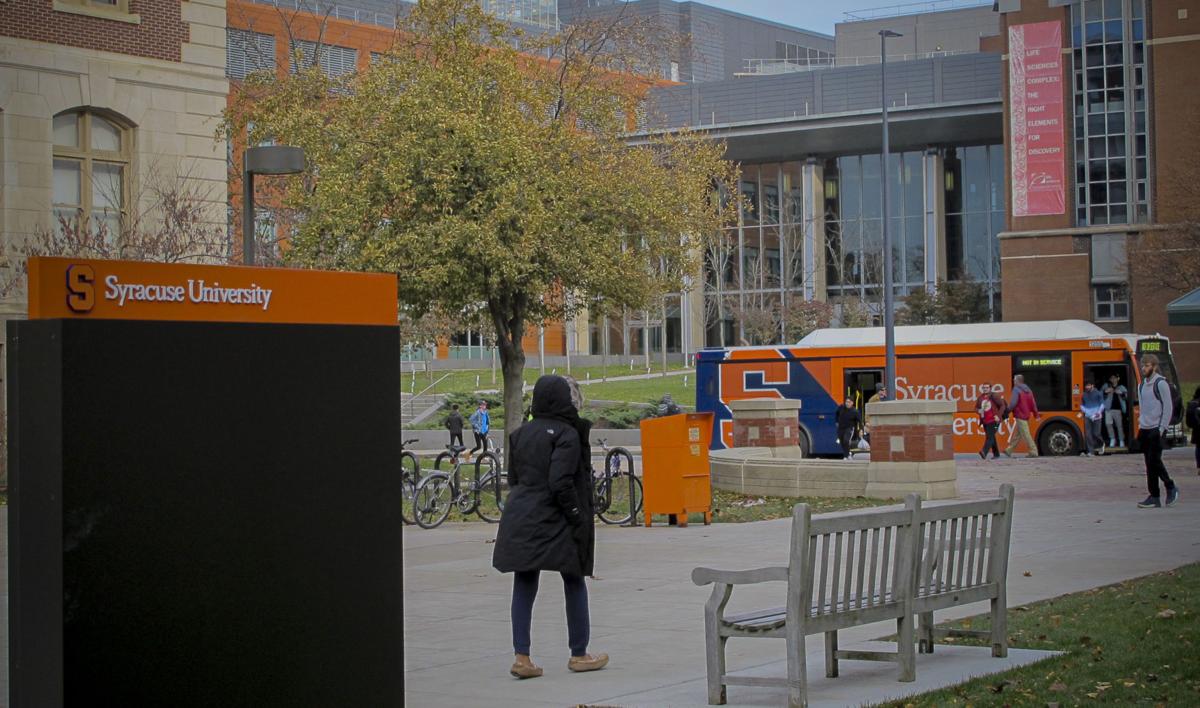 Two central New York universities are requiring students to get COVID-19 vaccinations before the fall semester. 
Cornell and Syracuse announced this week that students must get vaccinated before returning to campus. Both universities say that medical and religious exemptions will be accommodated. 
In a letter posted on the university's website, Cornell President Martha Pollack said with expanded eligibility and increasing production, faculty, staff and students can get vaccinated in the spring or summer. It's expected that most members of the campus community will get vaccinated, which Pollack noted will reduce the risk of infection. 
Cornell is also require registration of vaccination status. The university has a proof of vaccination tool that faculty, staff and students can complete once they have been fully vaccinated. The requirement takes effect April 15. 
"Once we have better data about the degree of community protection that has been achieved, we will offer additional details regarding full campus reactivation in a safe and responsible manner," Pollack wrote. 
The policy at Syracuse University is similar, but with one key addition. Beginning June 1, the school will require a COVID-19 vaccination for faculty, staff and students who access campus over the summer. 
New and returning students, along with faculty and staff, will be required to be vaccinated for the fall semester. 
Syracuse Chancellor Kent Syverud's announcement came on the same day the first supply of Johnson & Johnson vaccines arrived. The university hosted a vaccination clinic at the Barnes Center. It's expected that the school will receive enough doses to vaccinate all members of the university community, Syverud said.
"Since the beginning of the pandemic, the university has taken actions to create a safe living, learning and working environment," Syverud added. "Having our students, faculty and staff vaccinated is the next important step in protecting our community." 
Whether staff and students should be required to get vaccinated is an internal debate at campuses across the country. Some colleges and universities have joined Cornell and Syracuse in requiring the vaccinations. Others are encouraging students to get vaccinated, but it isn't a requirement. 
State University of New York Chancellor Jim Malatras told WKBW in Buffalo that it's not likely COVID-19 vaccines will be required for students attending the state's 64 public colleges and universities, including Cayuga Community College's campuses in Auburn and Fulton. 
Wells College, a private institution in Aurora, hasn't made a formal decision on whether to require vaccinations, a spokesman said Thursday. 
New York college students are required to show proof of measles, mumps and rubella immunizations. They also must receive information about meningococcal meningitis, but the vaccination isn't mandated. 
Politics reporter Robert Harding can be reached at (315) 282-2220 or robert.harding@lee.net. Follow him on Twitter @robertharding.