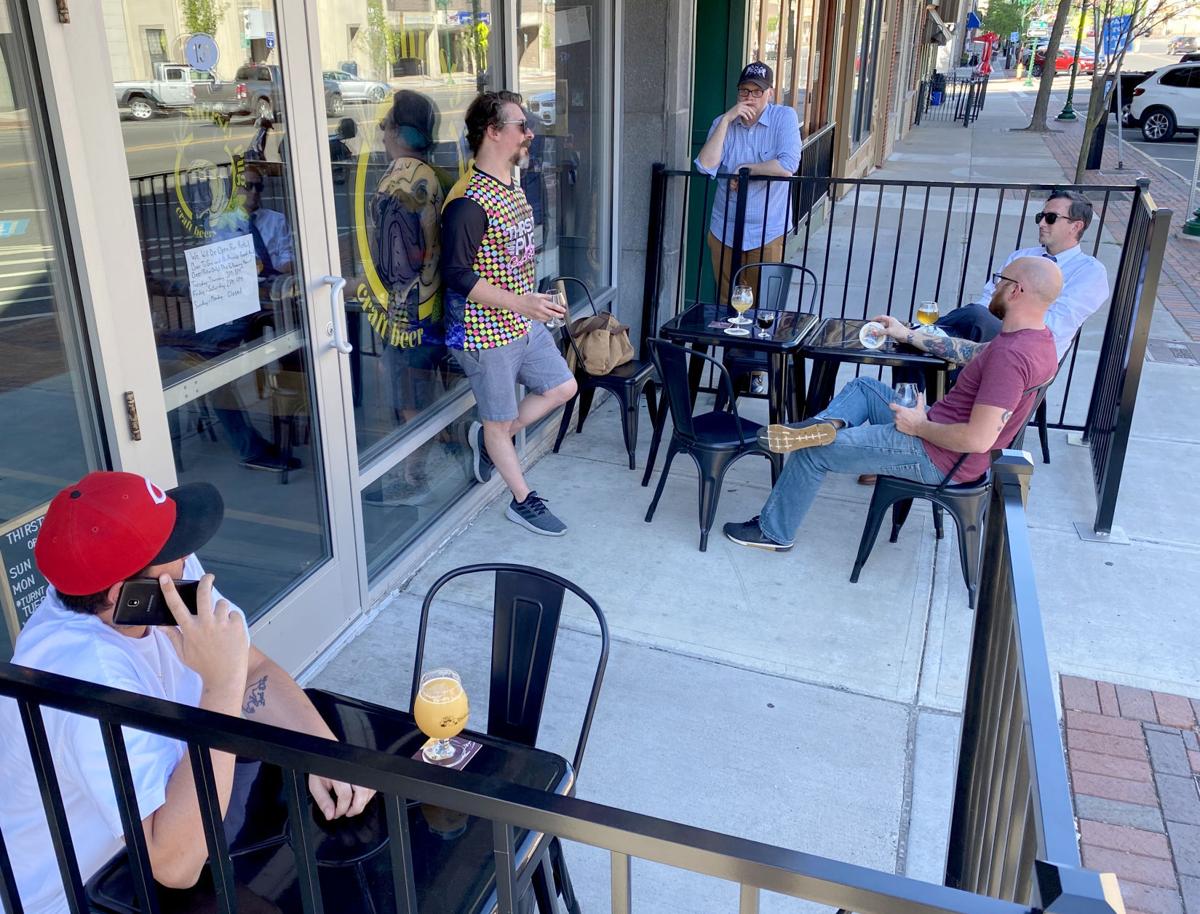 Cayuga County and central New York received clearance to advance to the third phase of the reopening process on Friday. 
Gov. Andrew Cuomo said Thursday that five regions — central New York, Finger Lakes, Mohawk Valley, North Country and Southern Tier — can enter phase three. The regions began to reopen businesses in mid-May and have been in the second phase since the end of last month. 
Nearly a month into the reopening process, the regions haven't reported a spike in COVID-19 cases. In central New York, 2,015 people were tested and 27 positive cases were reported on Wednesday. There hasn't been an increase in hospitalizations. 
With no increase in the infection rate, central New York can proceed to phase three. 
In the third phase, the state is allowing restaurants to reopen indoor dining areas. There are certain guidelines that must be followed, including limiting capacity to 50% and requiring staff to wear masks or face coverings. 
Restaurants were already allowed to open outdoor dining areas in phase two. Similar guidelines are in place. There must be at least six feet between tables and servers must wear face coverings. 
Several types of personal care businesses will be allowed to open in phase three. The businesses include nail salons, massage therapy, spas and tanning salons. 
Cuomo urged businesses to be cautious as they reopen to the public. 
"I know businesses are anxious to open," he said. "Everybody is anxious to get the economy going. Please follow the guidelines and do what is permissible to do." 
No other industries have been added to the list of businesses that can open in phase three. Onondaga County Executive Ryan McMahon told The Citizen on Tuesday that he hoped malls would be included in the third phase. While retail stores are open for curbside pickup or in-store customers, the state hasn't cleared malls to reopen. 
Based on central New York's data, McMahon also urged the state to allow for an accelerated reopening that would move some phase four businesses into phase three. The fourth phase includes arts, entertainment and education. But so far, the state hasn't accepted that request. 
However, McMahon is pleased that restaurants will be able to reopen indoor areas. He issued an executive order that gives restaurants expanded outdoor dining options. There are similar conversations happening in Auburn about possibly closing parts of downtown to allow for more restaurant seating. 
"This will help everybody," McMahon said. "It helps get people back to work. It helps these businesses catch up. Restaurants are a top five producer of sales taxes in almost every county. It will help us generate revenue. This is a win-win-win." 
After central New York enters phase three on Friday, it will be another two weeks until phase four. State officials consult with global health experts before determining whether a region can reopen or advance to another phase. 
Even though the state is easing some restrictions, others remain in place. There is a ban on non-essential mass gatherings. However, groups of no more than 10 people can gather if they follow cleaning and social distancing guidelines. 
Politics reporter Robert Harding can be reached at (315) 282-2220 or robert.harding@lee.net. Follow him on Twitter @robertharding.