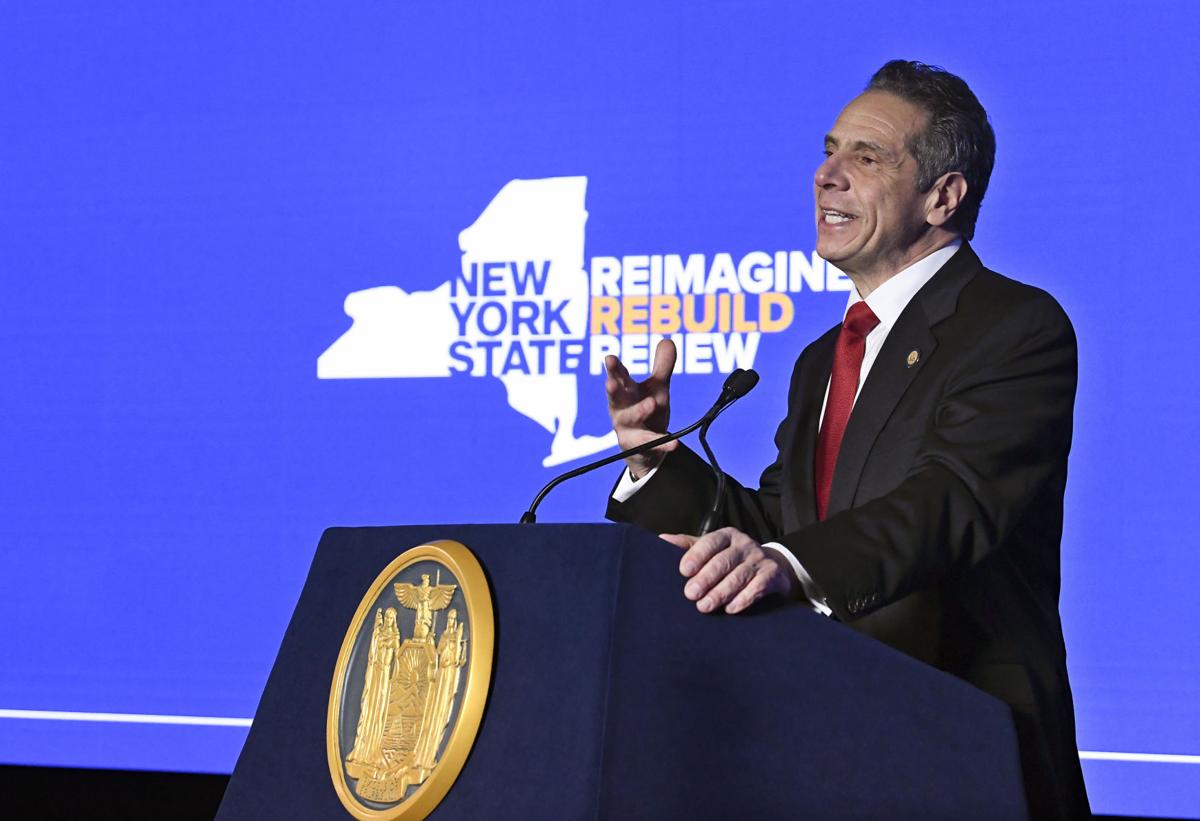 A state program proposed by Gov. Andrew Cuomo would ensure low-income families can access high-speed internet. 
Cuomo's 2021 State of the State agenda includes the establishment of a high-speed internet guarantee. Internet service providers would be required to offer $15-a-month broadband to low-income households. 
For families that can't afford the $15 monthly fee, the state would create a fund to cover the costs. 
Cuomo, who delivered the second part of his State of the State address on Tuesday, believes the program would address one of the main obstacles to high-speed internet service: Affordability. 
"Access is one thing but access, if it's not affordable, is meaningless," he said, while noting that the average cost for a basic high-speed internet service plan is more than $50 a month. 
There are existing programs that provide financial assistance to families for high-speed internet access. But Cuomo said the subsidies are "small" and can be difficult to access. 
According to Cuomo, the state's effort to help low-income families access high-speed internet is being led by Eric Schmidt, former chairman of Google. 
Without high-speed internet access, Cuomo said that it can hinder the ability of families to access various services, such as educational programs or telehealth. 
"Without affordable broadband, families are left behind," he said.  
There were some specifics missing from Cuomo's proposal, including what is defined as high-speed internet for this program. The Federal Communications Commission defines broadband as having download speeds of 25 megabits per second and 3 Mbps for uploads. 
When Cuomo launched a $500 million program to expand broadband access, he pushed for 100 Mbps download speeds in most areas. For the most rural parts of the state, 25 Mbps was acceptable. 
Because of the COVID-19 pandemic, Cuomo is splitting his State of the State into four speeches this week. He outlined several proposals on Monday, including additional efforts to respond to the health crisis and boost the economy. 
On Tuesday, the broadband proposal was among another round of proposals he detailed in his speech. One of his other plans is to launch an initiative to support the arts across New York. 
The State of the State speeches continue Wednesday. 
Politics reporter Robert Harding can be reached at (315) 282-2220 or robert.harding@lee.net. Follow him on Twitter @robertharding.