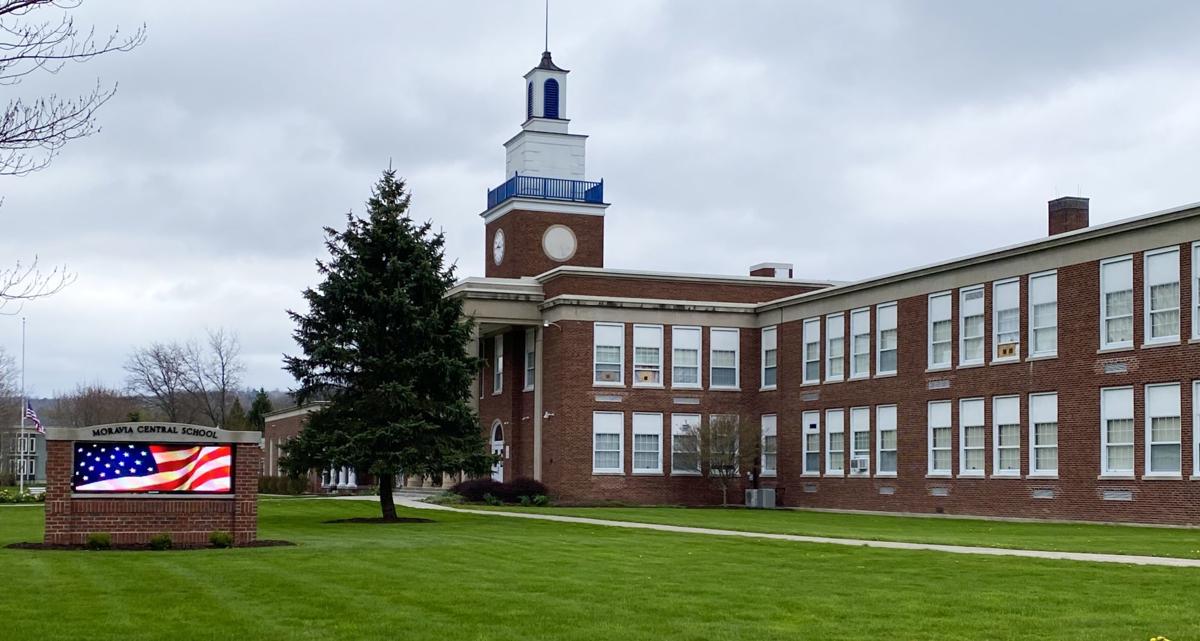 New York school buildings will remain closed to classes through the summer and districts will need to develop plans for reopening in the fall. 
Gov. Andrew Cuomo said Thursday that there will be no in-class summer school due to the coronavirus pandemic. Distance learning classes can be held online and districts must continue to provide meals and child care programs. 
Earlier this month, Cuomo announced that school buildings will not open for the remainder of the academic year. Schools have been closed statewide since mid-March. Distance learning has been used to ensure students can complete their coursework. 
The decision to keep schools closed through the summer is due to the risks posed by having students and teachers seated in close proximity. 
"They're places of gathering," Cuomo said. "They're on buses, they're in classrooms. How do you reduce density in a classroom? How do you reduce density in a cafeteria, on a school bus, et cetera?" 
A major factor in the decision was the recent development that some children who contracted COVID-19 have developed symptoms similar to Kawasaki disease, which causes inflammation in the blood vessels, and toxic shock syndrome. 
There have been 157 reported cases of the illness in children. Three children have died. Similar cases have been found in 25 states and 13 countries. 
Cuomo noted that the early assessment from health experts was that COVID-19 wouldn't affect children in the same it can cause serious illness in older people and those with underlying health conditions. But he's concerned about the recent findings that children who had COVID-19 are contracting another serious illness. 
The presence of the new illness could affect the decision to reopen schools in the fall. But Cuomo said Thursday that no decision has been made about whether schools will be allowed to hold in-person classes beginning in September. 
The state will issue guidance in early June on what schools will need to do to plan for reopening in the fall. The districts must develop plans and submit them to the state in July. The state must approve the plans before the schools can proceed with the reopening process. 
"Again, we don't want to make that decision until we have more facts," Cuomo said. "As the facts keep changing, prudence dictates that you don't make a decision until it's timely so you have the most recent facts to make a decision." 
• New York will extend sales tax interest and penalty relief through June 22, Cuomo announced. It could help up to 89,000 vendors who had returns due in March, according to the governor's office. 
• Cuomo reminded New Yorkers that there's a hotline to report employers that aren't complying with reopening guidelines. 
If workers believe their employer isn't following cleaning, personal protective equipment or social distancing guidelines, they can call 1-888-364-3065. 
Politics reporter Robert Harding can be reached at (315) 282-2220 or robert.harding@lee.net. Follow him on Twitter @robertharding.
Concerned about COVID-19?
Sign up now to get the most recent coronavirus headlines and other important local and national news sent to your email inbox daily.