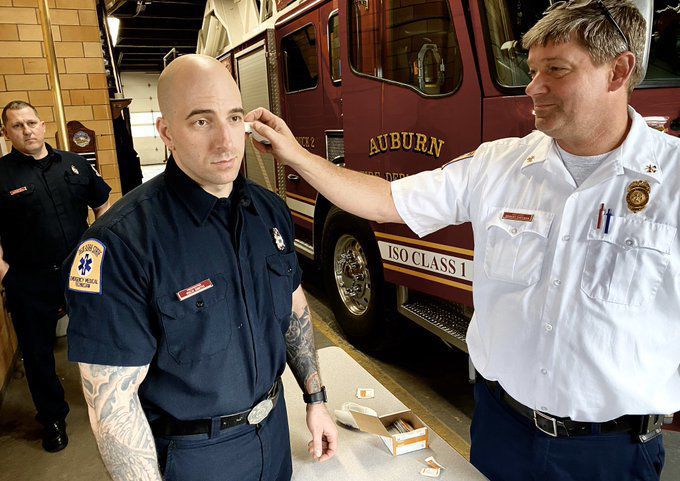 In a dramatic move that aims to slow the spread of the novel coronavirus in New York, Gov. Andrew Cuomo on Friday said the state will order all non-essential businesses to keep workers at home and direct residents to limit their time in public. 
Essential businesses, such as banks, grocery stores and hospitals, are exempt from the workforce reduction requirement. But the businesses that remain open must implement rules that allow for social distancing. 
Non-essential businesses could continue to operate if it's possible for staff to work from home. Otherwise, the businesses will be closed until further notice. 
Earlier in the week, Cuomo mandated that non-essential businesses keep at least 50% of their workforce at home. That requirement increased to 75% on Thursday. 
But with the coronavirus continuing to spread in New York — there are nearly 3,000 more confirmed cases since Thursday — the state is encouraging people to stay at home.
"This is the most drastic action we can take," Cuomo said. 
The governor's executive actions, which take effect Sunday, also establish strict rules for New Yorkers, especially seniors ages 70 and over, people with compromised immune systems and those with chronic health conditions — the groups most vulnerable to serious illness if they contract COVID-19. 
The vulnerable groups should remain indoors, can leave their homes for "solitary exercise," pre-screen visitors and aides by taking their temperature and don't visit households with multiple people. If they are in the presence of others, they are encouraged to wear a mask. 
Cuomo named the set of rules "Matilda's Law" after his mother. At Friday's briefing and past press conferences, he's expressed concern about his mother being exposed to the coronavirus. 
"This is about protecting them," he said. "What you do highly affects their health and well-being." 
For New Yorkers who aren't in one of the vulnerable categories, non-essential social gatherings are prohibited. The only gatherings that will be permitted involve workers providing essential services, according to Cuomo. Social distancing should be practiced in those situations. 
While the state isn't prohibiting outdoor recreational activities, New Yorkers are asked to avoid contact with others. The use of public transportation should be limited to necessary travel and users should practice social distancing on buses and trains. 
There will be penalties — fines or mandatory closure — for businesses that don't comply with the order. 
"We need everyone to be safe," Cuomo said. "Otherwise, no one can be safe." 
Politics reporter Robert Harding can be reached at (315) 282-2220 or robert.harding@lee.net. Follow him on Twitter @robertharding.
Concerned about COVID-19?
Sign up now to get the most recent coronavirus headlines and other important local and national news sent to your email inbox daily.