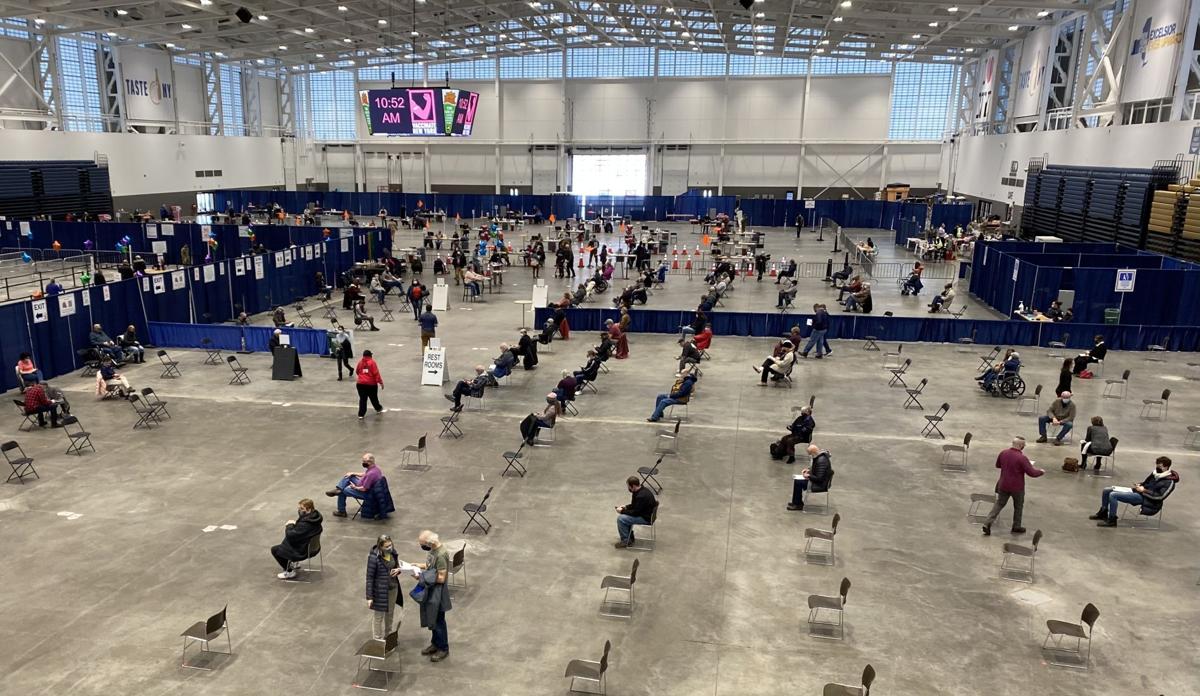 If you get the COVID-19 vaccine at a state-run clinic, you could win $5 million. 
Gov. Andrew Cuomo launched a new incentive program to encourage more New Yorkers to get vaccinated. Through the Vax & Scratch initiative, anyone who is vaccinated at one of 10 state mass vaccination sites will receive a Mega Multiplier lottery ticket. 
The top prize is $5 million. There are other cash awards ranging from $20 to $50,000. The chances of winning a prize are 1-in-9, according to Cuomo. 
"It is a very exciting lottery," he said. 
The Vax & Scratch pilot program will begin Monday, May 24, and run through Friday, May 28. The 10 state-run clinics that will be participating in the incentive program include the New York State Fairgrounds in Onondaga County. 
Other states have offered similar lottery incentives to encourage more residents to get vaccinated. Ohio launched a "Vax-a-Million" program that will award five $1 million prizes to adults ages 18 and older who received at least one dose of a COVID-19 vaccine. For children ages 12-17, they will have a chance to win full scholarships to any Ohio public college or university. 
Some states have taken a different approach. In New Jersey, the state has a "Shot and a Beer" program that offers vaccinated residents a voucher for a free beer at a participating brewery. 
New York has made progress in vaccinating its more than 19 million residents. There have been over 18 million doses administered in the state and 10.1 million residents have received at least one dose. More than half of the adult population is fully vaccinated. 
The Vax & Scratch program targets people who aren't vaccinated or are hesitant to get the shots. Cuomo is hoping this will lead to an increase in vaccinations after the rate has slowed over the past several weeks. 
"We're excited about the prospects of this ... If you were undecided about getting a vaccine or dubious about getting a vaccine, now you have an added bonus," Cuomo said. "Don't miss this chance." 
Politics reporter Robert Harding can be reached at (315) 282-2220 or robert.harding@lee.net. Follow him on Twitter @robertharding.