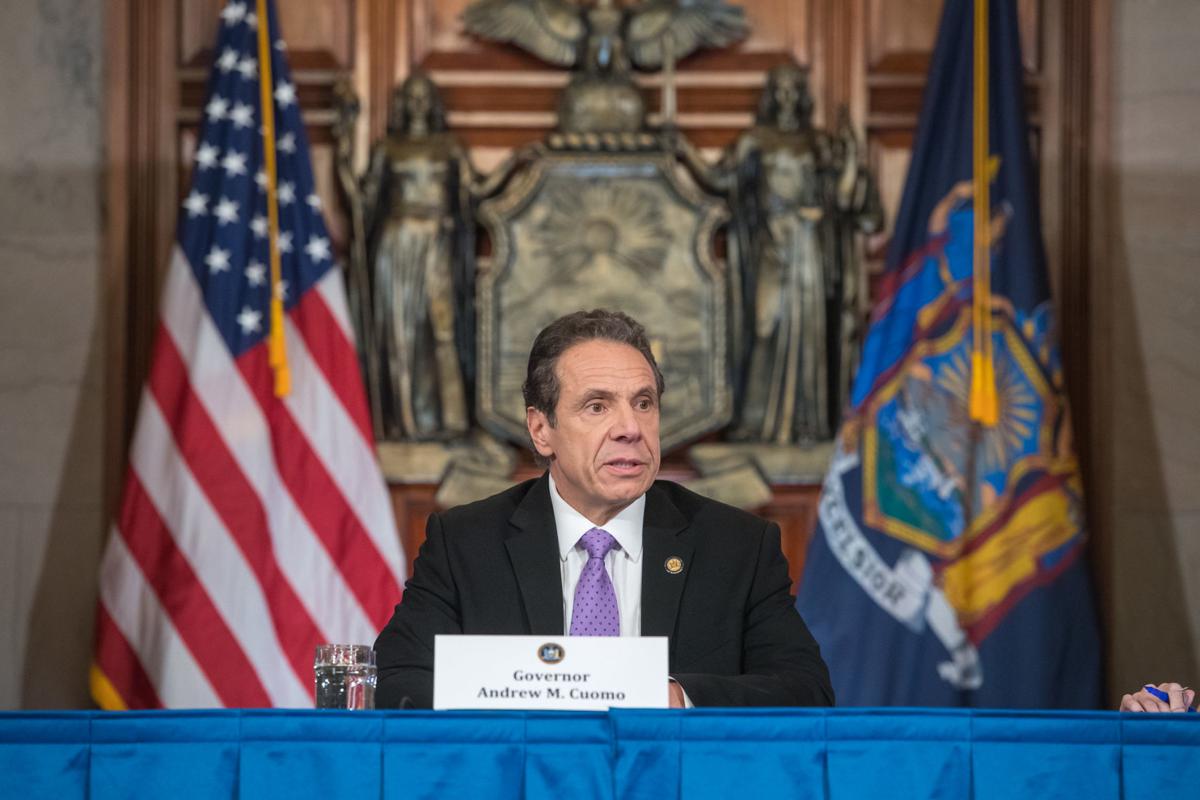 New York will conduct trials for drugs that could be used to treat patients with the novel coronavirus who are seriously ill. 
Gov. Andrew Cuomo announced Saturday that the U.S. Food and Drug Administration will send 10,000 doses of azithromycin and hydroxychloroquine to New York. Azithromycin is an antibiotic and hydroxychloroquine is used to treat malaria. 
Cuomo spoke to President Donald Trump on Friday and expressed interest in conducting trials in New York. 
"There is a theory that the drug treatment could be helpful," Cuomo said. "We have people who are in serious condition and (state Health Commissioner Dr. Howard Zucker) feels comfortable, as well as a number of other health professionals, that in a situation where a person is in dire circumstance, try what you can." 
A limited study in France found that the combination of azithromycin and hydroxychloroquine could be effective in treating patients with the coronavirus. But Dr. Anthony Fauci, director of the National Institute of Allergy and Infectious Diseases, cautioned that the study wasn't a controlled trial. 
Trump tweeted Saturday that the drugs could be "one of the biggest game-changers in the history of medicine." However, doctors and other health experts are concerned about the efficacy of the drugs and potential side effects. The side effects include vision problems, irregular heartbeat and sudden death. 
New York will play a role in determining whether the combination of the antibiotic and anti-malaria drugs can be effective in treating the coronavirus. The state has the most confirmed cases of COVID-19 in the U.S. — 10,356, as of Saturday — and 1,603 people are hospitalized after contracting the virus. 
The drug trials will be part of other New York efforts to identify treatments and vaccines for the coronavirus. Cuomo said researchers are working on a possible antibody therapy and vaccines. Regeneron, a New York-based company, is also working on a drug to treat COVID-19 that could be available soon for clinical trials. 
Cuomo exempted Regeneron from his executive order requiring businesses to keep 100% of their workforce at home. 
"They could possibly have a really significant achievement for us," he said. 
UPDATE: Cuomo announced Sunday that the drug trials will begin Tuesday. The Food and Drug Administration will send 750,000 doses of chloroquine, 75,000 doses of hydroxychloroquine and 10,000 doses of Zithromax. 
Politics reporter Robert Harding can be reached at (315) 282-2220 or robert.harding@lee.net. Follow him on Twitter @robertharding.
Concerned about COVID-19?
Sign up now to get the most recent coronavirus headlines and other important local and national news sent to your email inbox daily.