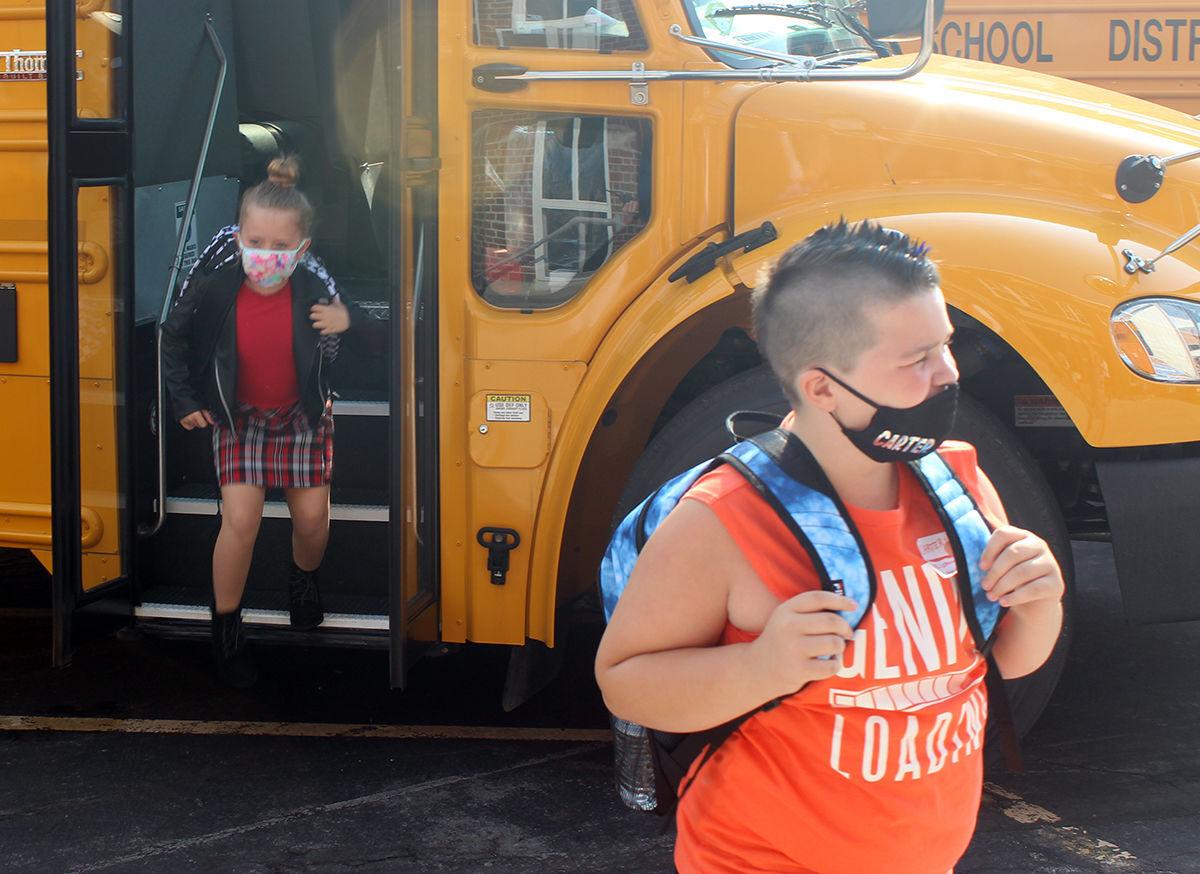 New York will monitor COVID-19 cases in public schools with a tracker that will be updated daily. 
The COVID-19 Report Card will feature data provided to the state Department of Health by school districts, local health departments and laboratories. The information will include positive cases among students and staff, whether the school or district and student and staff are participating in in-person classes, remote learning or a hybrid of the two options, and the number of students and staff onsite. 
Other data that will be part of the tracker includes the percentage of onsite students and staff who test positive for COVID-19, the number of tests administered by the school, the test type, the laboratory used and the lag time in waiting for a result. 
Gov. Andrew Cuomo, who provided details about the report card at his briefing Tuesday, said school districts will be required to provide their information daily. The state Department of Health will update its website and there will be data for every school in the state. 
"I think this will give parents confidence and teachers confidence," Cuomo said. "They will know on a day-to-day basis what exactly is happening." 
The launch of the COVID-19 database comes as approximately 700 public schools begin the 2020-21 academic year. While some schools are opting for in-person classes or a hybrid model that involves both in-person and remote learning, others chose to begin with remote classes. 
• New York had a 0.96% infection rate Sunday, the 32nd consecutive day the state's positivity rate has been below 1%. 
Total hospitalizations increased by 32 to 445. The number of patients in intensive care units is at 114, and there are 52 intubated patients. Five deaths were reported on Sunday. 
While the statewide rate is encouraging, there are a handful of regions that reported infection rates of at least 1%. Long Island and the Hudson Valley had positivity rates of 1.5%. In the Capital Region, 1.3% of tests were positive for COVID-19. 
• New York's travel advisory now covers 35 states after Delaware, Maryland, Ohio and West Virginia were added to the list. Under the advisory, visitors from those states must quarantine for 14 days after arriving in New York. 
Two U.S. territories, Puerto Rico and the Virgin Islands, were removed from the advisory. 
Gallery: Cayuga County-area schools welcome back students
First Day 1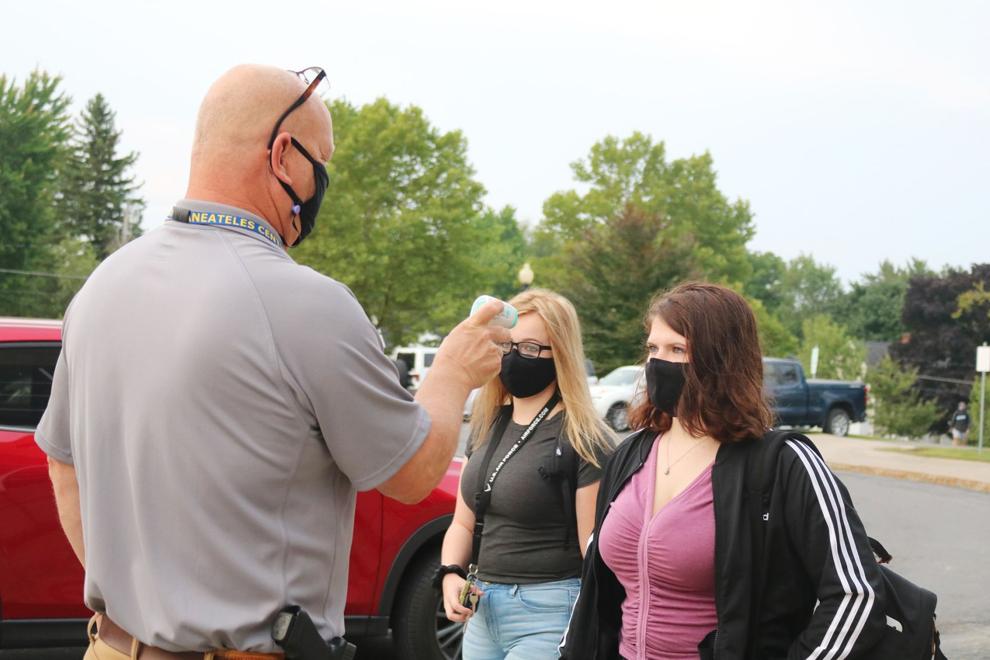 First Day 2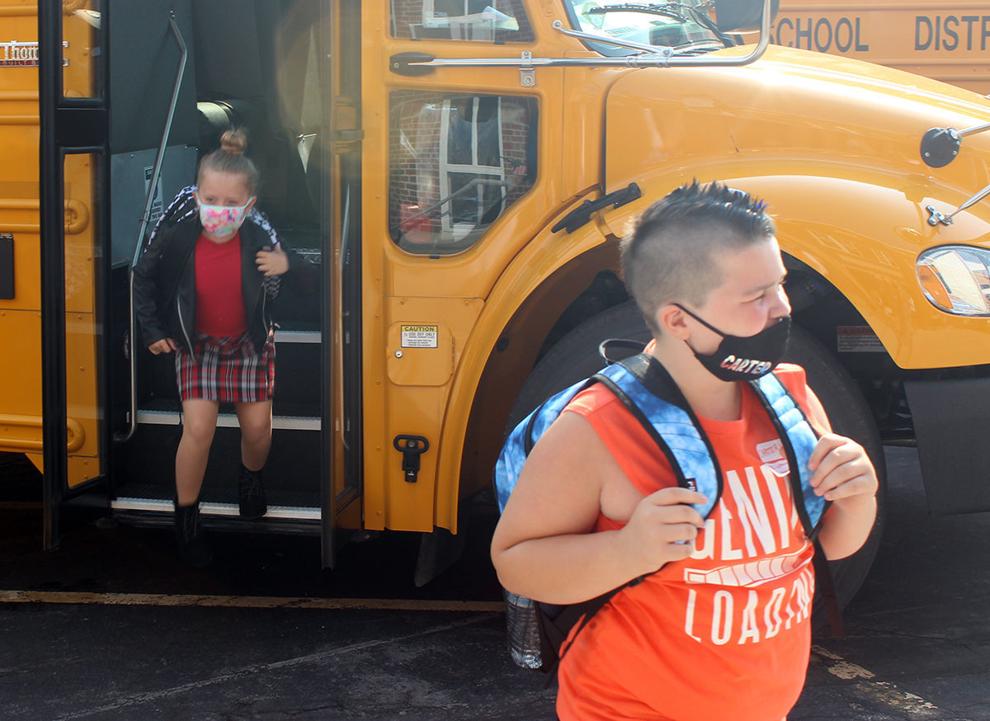 First Day 3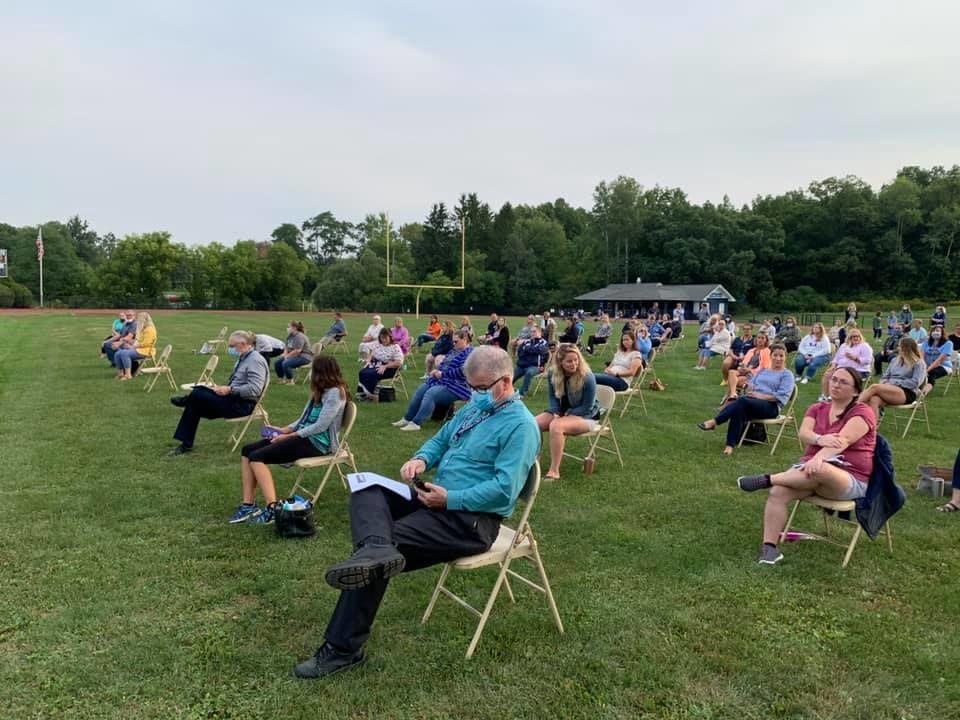 Politics reporter Robert Harding can be reached at (315) 282-2220 or robert.harding@lee.net. Follow him on Twitter @robertharding.