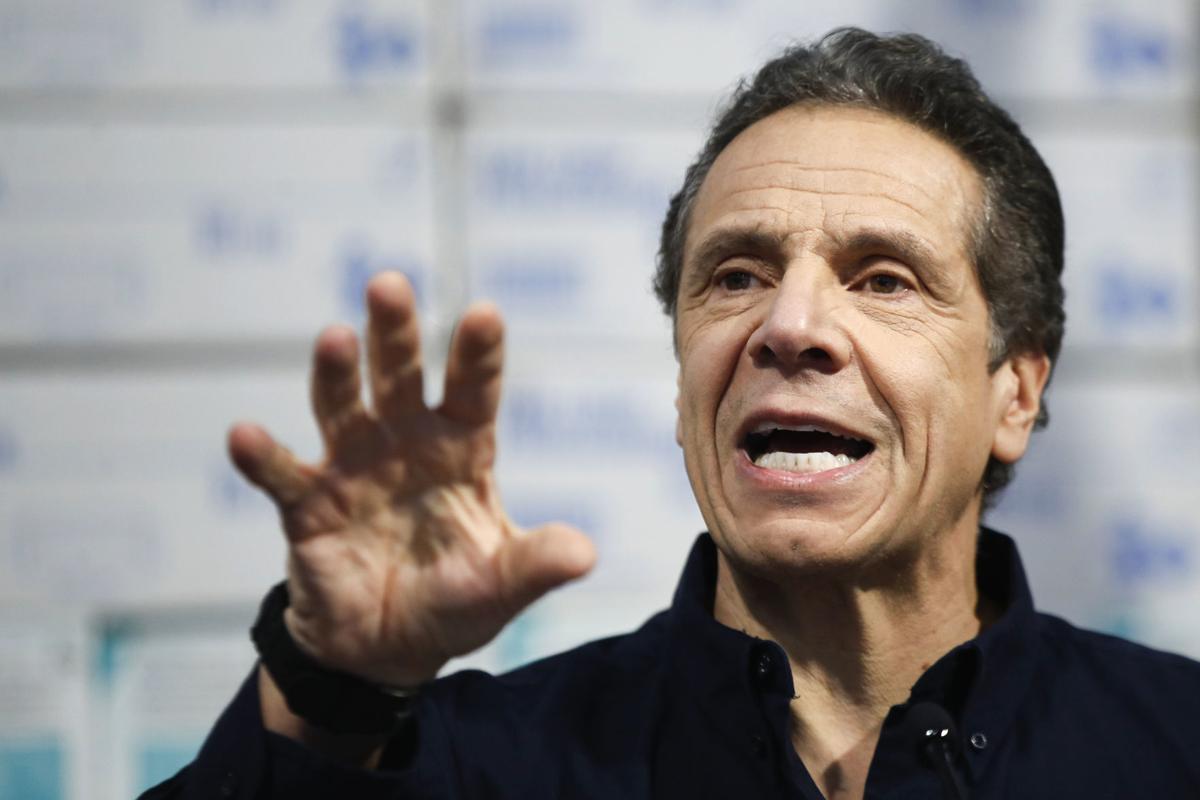 In two weeks, Gov. Andrew Cuomo will revisit whether the closure of non-essential New York businesses and other density reduction measures imposed due to the coronavirus outbreak will continue. 
Cuomo on Sunday said the "New York State on PAUSE" order, which includes the statewide shutdown of non-essential businesses and social gatherings, will be extended through April 15. Other orders, such as the closure of casinos and public schools, will be in place through April 15. 
Non-essential state employees have been ordered to work from home until April 15, according to the governor's office. 
Some of the orders were due to expire after April 15, but Cuomo preferred a uniform date so that the restrictions could be reviewed and possibly extended at the same time. 
"We're doing it in two-week intervals because every day is a new day and we'll see what happens day to day, but I think it's not even questionable today that we're going to need two more weeks of non-essential workers," he said. 
The state's economy has taken a hit because of the non-essential business closures. Some workers have lost their jobs as a result of the shutdown. 
Cuomo has discussed the need to plan for the "restart" of the economy. But with the coronavirus outbreak continuing to strain the state's healthcare system, it's unclear when the economic reboot will happen. 
New York has 59,513 confirmed cases of COVID-19, with 7,195 new positive tests since Saturday. The number of coronavirus-related deaths increases from 728 to 965 in one day. 
• The Centers for Disease Control and Prevention issued a travel advisory for Connecticut, New Jersey and New York. Residents of the three states are asked to avoid non-essential travel for 14 days. 
On Saturday, President Donald Trump floated the possibility of a "quarantine" for the three states. But the federal government opted for a travel advisory. 
"This is not a lockdown," Cuomo said Sunday. "It is a travel advisory to be implemented by the states. In essence, it's nothing that we haven't been doing. Non-essential people should stay at home, so it's totally consistent with everything we're doing and I support what the president did because it affirms what we've been doing." 
• Rhode Island Gov. Gina Raimondo issued an executive order to repeal a New York-focused directive. Law enforcement in Rhode Island stopped vehicles with New York license plates and the state's National Guard went door-to-door looking for New Yorkers who traveled there. 
Cuomo criticized the order because he believed it could be illegal. Raimondo adjusted the order so that it's applied to all out-of-state visitors. 
Politics reporter Robert Harding can be reached at (315) 282-2220 or robert.harding@lee.net. Follow him on Twitter @robertharding.
Concerned about COVID-19?
Sign up now to get the most recent coronavirus headlines and other important local and national news sent to your email inbox daily.