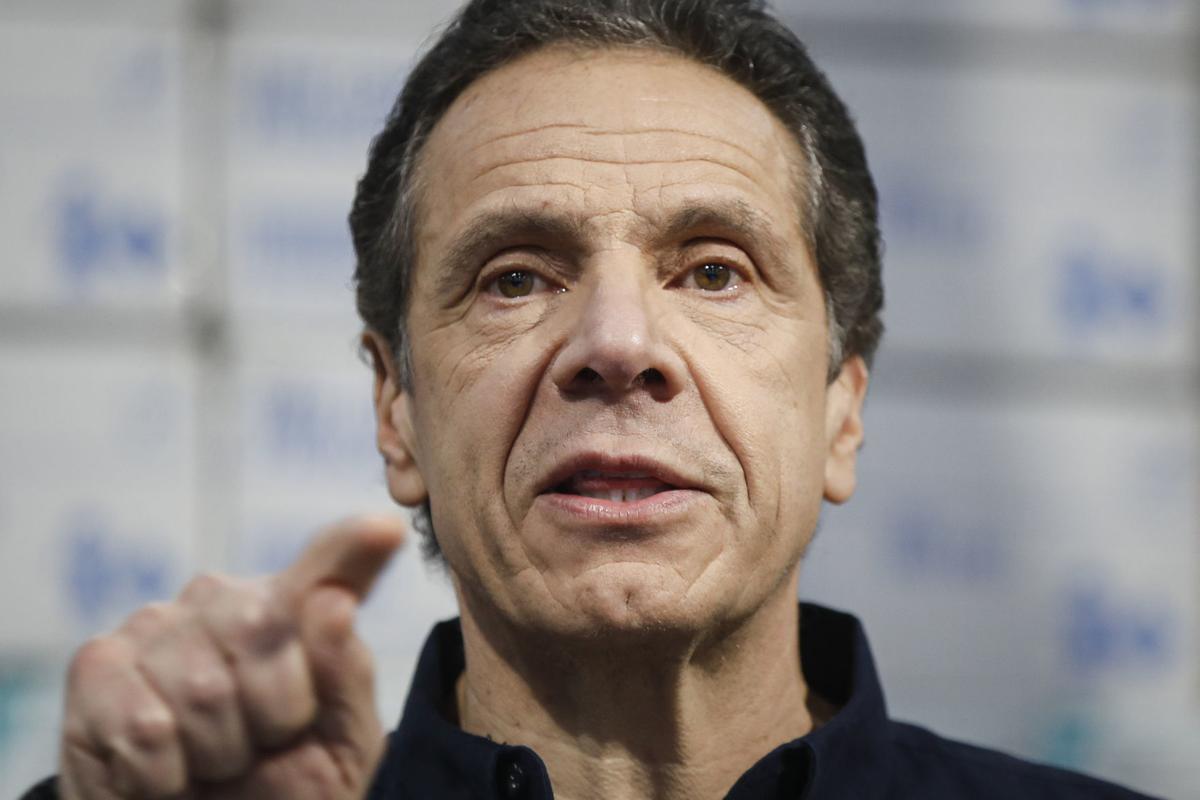 Gov. Andrew Cuomo doesn't believe New York, specifically the state government, is getting its fair share in a $2 trillion federal stimulus package to address the economic and health crises caused by the coronavirus pandemic. 
At his daily briefing Wednesday, Cuomo called the agreement between Senate Democrats — led by New York U.S. Sen. Chuck Schumer — and the White House "terrible" for the state. He said the state government would get $3.8 billion, which is much less than the state's projected revenue decline of up to $15 billion. 
"This response to this virus has probably already cost us $1 billion," Cuomo said. "It will probably cost us several billion dollars when we're done. New York City only gets $1.3 billion from this package. That is a drop in the bucket as to need." 
Cuomo added that he had conversations with the state's congressional delegation and told them the stimulus bill "doesn't do it." 
Schumer, in a news release and on a call with reporters, detailed more than $40 billion in funding that New York will receive if Congress approves the measure. He said it could rise to more than $100 billion with the loan programs for large and small businesses. 
The stimulus package includes what Schumer described as "unemployment insurance on steroids" — an expansion of support for unemployed Americans, $15 billion of which will go to New York. Another $15.5 billion will go to New Yorkers in the form of direct payments to individuals and families. Single tax filers earning less than $75,000 a year will receive a one-time payment of up to $1,200. Couples filing jointly will get as much as $2,400. There will be $500 payments for every child. 
Schumer estimates that New York will get "billions of dollars" from a $150 billion Marshall-style plan for hospitals. There's additional funding for community development block grants, home heating help and the National Guard. 
There will be financial help for New York state and local governments. The state, according to Schumer, will get $5.1 billion — more than the amount mentioned by Cuomo. New York City will get $1.4 billion and counties will receive their own funding. 
As Schumer was speaking with reporters, Cuomo's office released a statement that used a different figure — $3.1 billion in funding for the state government — and claimed that nearly every state received a higher percentage of aid than New York. 
"This is despite the fact that New York is incurring the greatest costs as we have the highest number of (coronavirus) cases in the country. New York state has 30 times the number of cases as Texas's 1,031," said Dani Lever, Cuomo's communications director. "The gross political manipulation is obvious." 
Schumer, who was one of the leading Democrats in negotiations with the White House, said there was no funding for state and local governments until he fought for its inclusion. 
"Want to get more? We should turn our fire on Mitch McConnell, who was opposed to doing it altogether," he said. 
U.S. Sen. Kirsten Gillibrand, who joined Schumer on a conference call with reporters, explained that the analysis by the governor's office excludes funding that's going to other entities, such as the Metropolitan Transportation Authority and the Port Authority. 
She also estimated that most of the loans and grants for large and small businesses will come to New York. 
"The governor is doing a great job," Gillibrand said. "This is not intended to meet all the state's needs today. It's intended to meet the state's needs that are most urgent." 
Politics reporter Robert Harding can be reached at (315) 282-2220 or robert.harding@lee.net. Follow him on Twitter @robertharding.
Concerned about COVID-19?
Sign up now to get the most recent coronavirus headlines and other important local and national news sent to your email inbox daily.