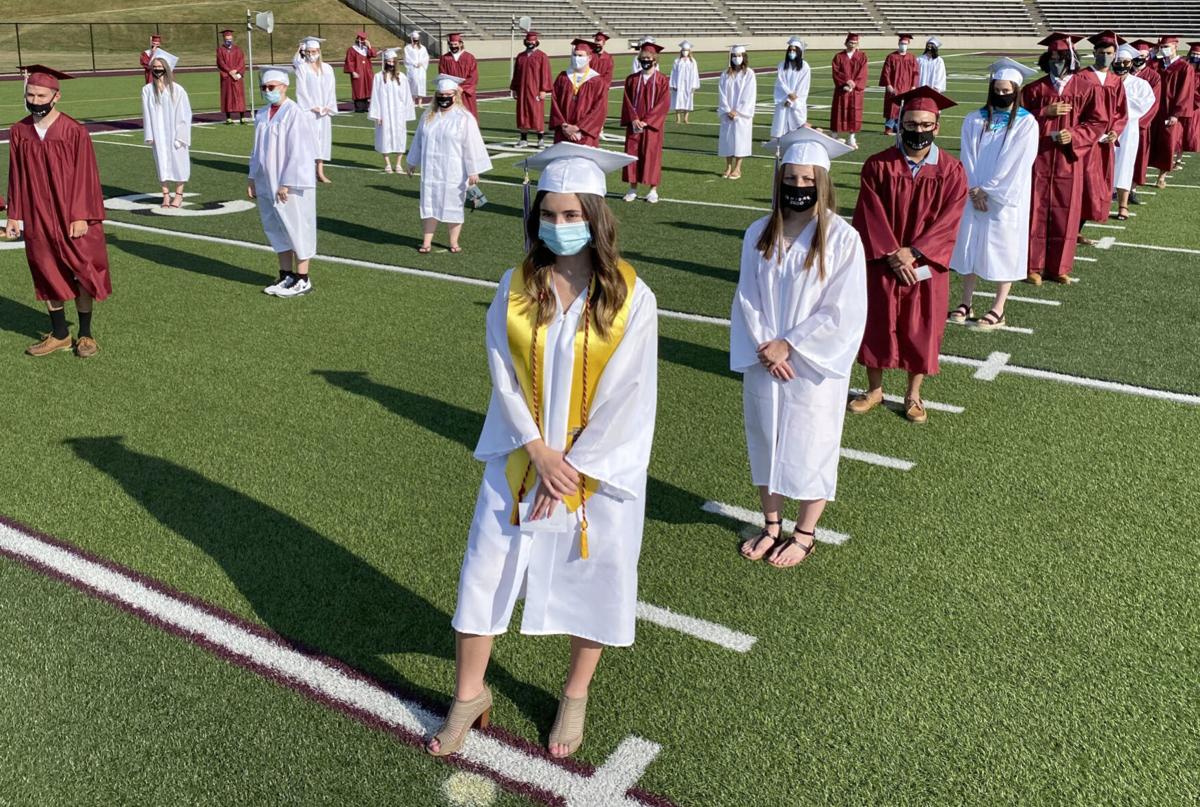 Three Cayuga County school districts, including Auburn, are facing state aid cuts in Gov. Andrew Cuomo's proposed 2021-22 budget. 
The budget proposal is a worst-case scenario presented by Cuomo if New York doesn't receive $15 billion in federal aid. While President Joe Biden has proposed a $1.9 billion COVID-19 relief package that includes $350 billion for state and local governments, there's no guarantee that legislation will pass before the state budget is likely finalized in late March. 
For schools, Cuomo's budget plan would use federal funding that was already approved in previous relief packages. But it would cut state funding or reimbursements for some programs. 
Based on the existing proposal, a few Cayuga County-area school districts are facing the possibility of less state aid compared to last year. 
Auburn would lose $451,724 in state funding, according to the proposed aid runs released by the state Division of Budget. The district would get $51,300,672 in the 2021-22 fiscal year, down from $51,752,396 in the current year. It would be a nearly 1% cut in state aid. 
Freeman Klopott, a spokesman for the state Division of Budget, said the state aid decrease is "largely due to expense base aids and reflects the district's reduced spending, not any state action." 
State aid would also be slashed for the Moravia and Union Springs school districts. Moravia's state funding would decrease from $15,411,564 in 2020-21 to $15,360,374 in the next fiscal year. Union Springs faces a 2.51% cut in state aid, from $11,444,240 in the current fiscal year to $11,156,821 in 2021-22. 
Most Cayuga County-area districts wouldn't lose aid. State funding for Jordan-Elbridge would increase by more than $1.2 million, a 6.54% hike. Skaneateles would receive $635,575 more in aid, an 8.22% increase. 
The increased aid for other districts isn't as generous. Weedsport's state funding level would rise from $11,521,471 to $11,746,784, a 1.95% increase. Cato-Meridian would get $241,660 more in aid, a 1.54% hike. 
The increases for Port Byron and Southern Cayuga would be below 1%. Southern Cayuga's state aid would increase from $9,831,669 in 2020-21 to $9,915,948 in the upcoming fiscal year, a 0.85% increase. Port Byron would get 0.13% more in aid. 
While New York is facing a budget deficit and Cuomo insists that the federal government must deliver $15 billion in aid to help the state deal with the financial effects of the COVID-19 pandemic, his state school aid proposal has been panned. 
In a joint statement, interim state Education Commissioner Betty Rosa and Board of Regents Chancellor Lester Young agree that federal funding is needed. But they believe that aid for schools in Cuomo's proposed budget was disproportionately cut compared to other programs. 
"The Executive Budget unjustly proposes to consolidate aid for many vital services and programs, such as transportation, BOCES, textbooks, software and hardware, library materials and countless others, reducing reimbursement to school districts by $393 million in the 2021-22 school year," Rosa and Young said. They added that there would be a permanent change to aid for special education services which will cost school districts $28 million in the next fiscal year. 
State Sen. John Mannion, who represents the Auburn, Cato-Meridian, Jordan-Elbridge, Skaneateles and Weedsport school districts, called the governor's proposal "alarming." 
Mannion, D-Geddes, is a former West Genesee High School teacher. One of his top priorities as a lawmaker is to address the school aid funding formula. He thinks schools could be shortchanged if Cuomo's budget is adopted. 
"I will always fight to ensure that the state meets its obligations to our schools, kids and teachers," he said. "School funding reductions should not happen under any circumstance, particularly to the neediest districts. Even with federal funds, the current proposal does not adequately meet the moment or the needs of our schools." 
The state Legislature will have its say in the budget process. The state Assembly and Senate will release one-house budget proposals and engage in negotiations with the governor's office. 
Cuomo and lawmakers hope to have a budget finalized before the new fiscal year begins on April 1. 
Politics reporter Robert Harding can be reached at (315) 282-2220 or robert.harding@lee.net. Follow him on Twitter @robertharding.