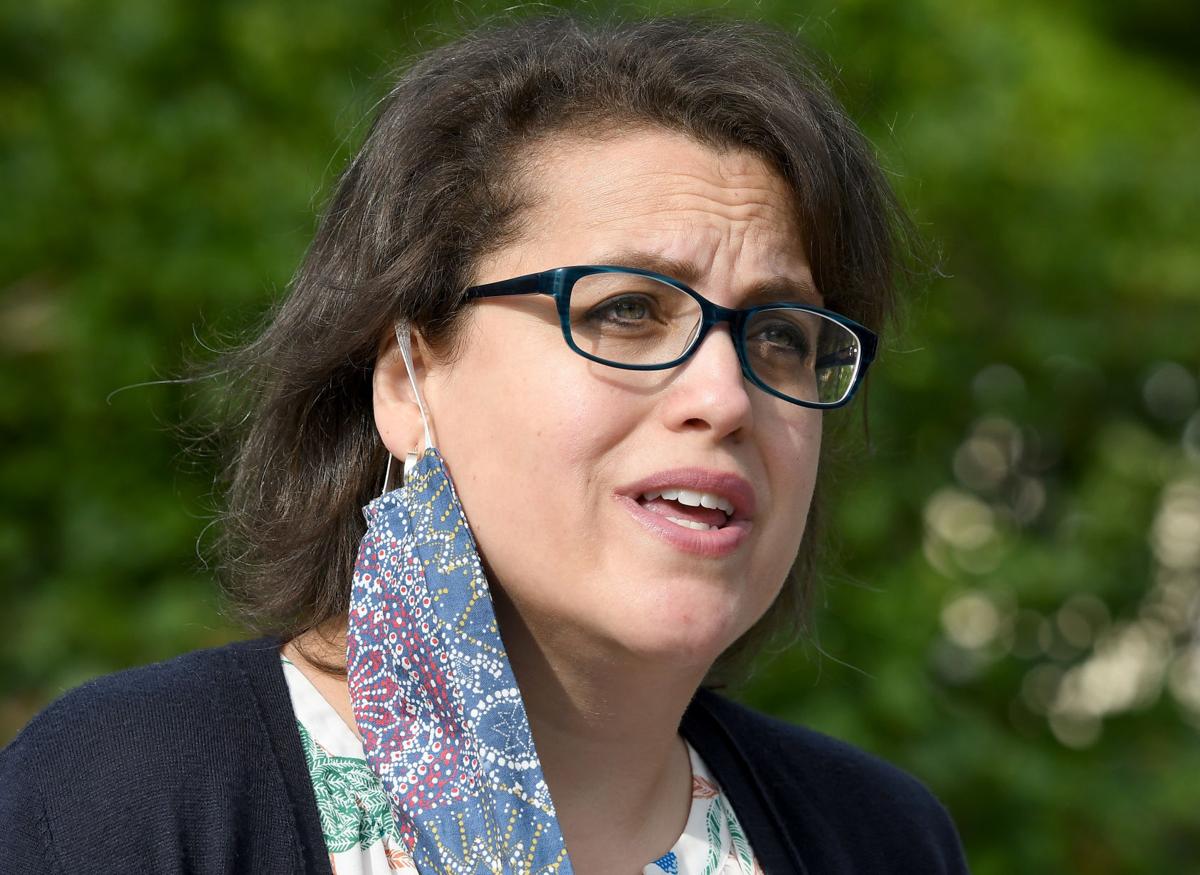 After President Donald Trump announced that he has directed his administration to stop negotiating a COVID-19 relief package until after the election, Balter, D-Syracuse, pulled no punches when describing the president's actions. 
"He is holding hostage the relief that certainly central and western New Yorkers need but Americans across this country are desperate for," Balter told The Citizen. "He is holding that relief hostage to his reelection and that is despicable." 
Balter's assessment is based on her conversations with central New Yorkers. She got choked up describing how the pandemic is affecting people she spoke with, including those with cancer and diabetes who haven't left their homes because of the risk of serious illness or death if they contract COVID-19. 
There were other COVID-19 relief bills that received congressional approval and were signed by the president, including a $2.2 trillion package that included $1,200 direct payments to millions of Americans, enhanced unemployment benefits and billions in aid for struggling businesses. House Democrats introduced a $3 trillion proposal that would provide another round of stimulus checks and additional aid for businesses, unemployed workers and state and local governments. 
While Trump and Republicans are open to some aspects of that plan, they have balked at giving federal funds to state and local governments. 
The need for federal aid is apparent to Balter as she speaks with voters in the 24th Congressional District, where she is challenging Republican U.S. Rep. John Katko. (Katko issued a statement Tuesday and said he disagrees with Trump's decision to end COVID relief negotiations.)
Without relief, she said, millions of homeowners and renters are at risk of being forced out of their homes. Millions of jobless Americans won't get much-needed help to pay their bills and survive the economic crisis. There are also won't be funding for frontline workers, COVID-19 testing and tracing investigations, and meals for children living in hunger. 
"If they had 10% of the conversations that I've had with voters across this district over the last eight months, if there is any humanity in them, they would not stand in the way of getting relief passed," Balter said. 
"I am talking to people who have buried family members after not being able to see them in the hospital for months and knowing that they died alone. I am talking to people who have lost their jobs and closed their family businesses after 40 years, whose kids' lives have been upended because they can't go to school. I have talked to nurses and doctors and teachers and grocery store clerks who didn't sign up for jobs that were going to put their lives on the line every day but because they are good people who value public service have been putting themselves at risk every day for months so that we can function as a society." 
Instead of focusing on COVID-19 relief — Trump later said that he would be willing to sign standalone bills for another round of stimulus checks and aid for airlines — the president urged the Senate to confirm Amy Coney Barrett, his nominee to fill the vacant Supreme Court seat after the death of the late Justice Ruth Bader Ginsburg. 
Senate Majority Leader Mitch McConnell has said he wants to confirm Barrett, and it's possible that could happen before Election Day. 
Balter criticized the prioritization of filling the Supreme Court seat over providing COVID-19 relief. She also noted that Barrett could be part of a conservative majority that overturns the Affordable Care Act. There is a federal lawsuit challenging the constitutionality of the 2010 health care law. 
"People's lives are at stake and it is shameful that Republicans in Congress and the one in the White House are more interested in amassing political power and enriching themselves and their cronies than they are in saving American lives," she said. 
Politics reporter Robert Harding can be reached at (315) 282-2220 or robert.harding@lee.net. Follow him on Twitter @robertharding.